New Polo SUV Images Released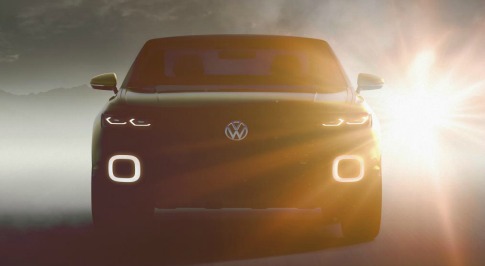 New images of Volkswagen's upcoming Polo SUV have been released, giving the world the first glimpse of the new vehicle.
The images show that the next generation model has been given a sportier and overall more rugged look than its smaller hatchback counterpart. Compared to this generations Polo, the next gen Polo SUV will have a raised height, and although exact details have not yet been released, a wheelbase that is around 90mm longer than the existing hatchback. It's also expected that rear passenger space and boot capacity will receive at least a modest increase.
Styling for the new crossover is conservative in line with Volkswagen's existing product range, taking influence from the face-lifted Golf that will be released later this year. A spokesperson for Volkswagen has hinted that interior quality will remain similar to previous generations, but that a bigger emphasis has been placed on improved connectivity.
It's expected that the Polo SUV will go on sale at some point in 2018, following the release of the revamped Polo hatchback next year.