Range Rover Bags Luxury Car of the Year at Auto Express New Car Awards 2022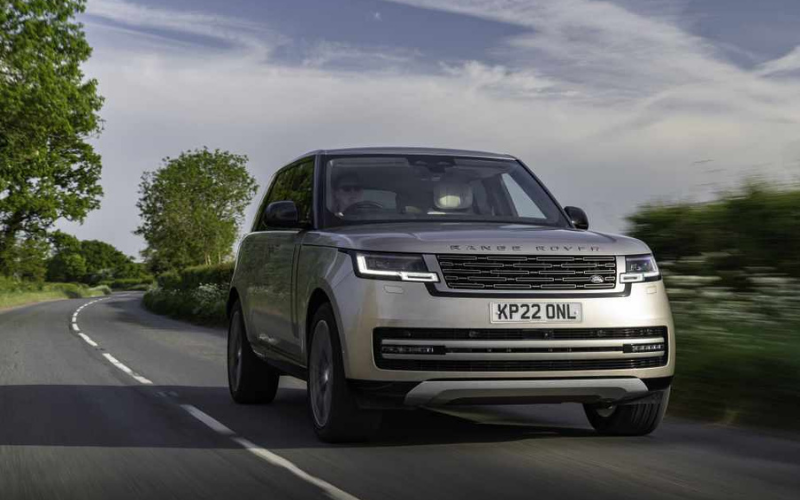 The announcement marks the second prestigious award achieved for the Range Rover, after receiving the Reader Award at the What Car? Car of the Year Awards earlier this year.
Auto Express recently announced in their line-up of New Car Awards for this year that the New Range Rover has been named Luxury Car of the Year.
With a truly up-market design centred around comfort, style and convenience, and offering the highest advanced technology, it's not difficult to see why.
Hosted annually, the Auto Express New Car Awards celebrates the best cars to be driving on our roads each year, helping motorists in the market for a new vehicle to make a well-informed decision to find the right vehicle for them.
The Formula for Success
The Range Rover is undoubtedly one of these, with a highly impressive range of features and functions on offer. From the inside out, it incorporates luxury, detailed design with advanced comfort and technology features to create an enviably sophisticated SUV built to take on any road.
Designed with the philosophy that 'every journey is an occasion', the New Range Rover presents a number of convenient features intended to optimise comfort and infuse luxury.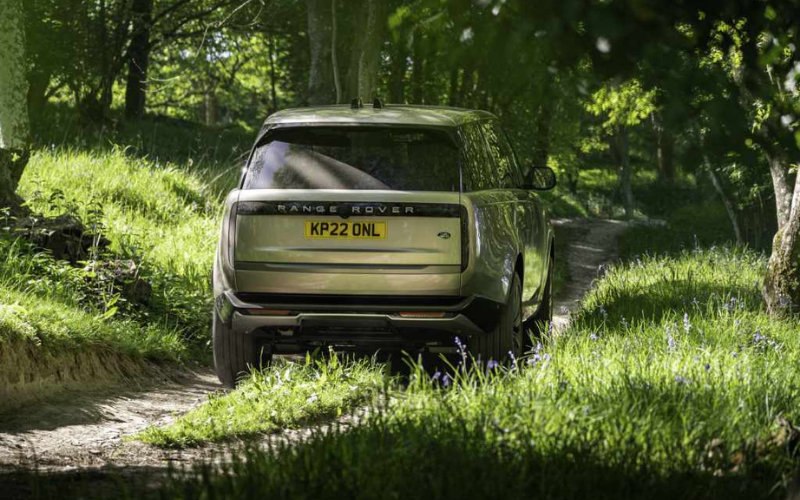 An Exquisite Interior
From 'hot stone' massage seats and active noise cancellation in the headrest speakers, to air purification technology and four-zone climate control, which allows passengers to tailor the temperature and airflow around their seating area.
It also boasts luxury high-grade leathers available in five colours and sustainable materials, enabling the Range Rover to join the modern move to more sustainable motoring, while bespoke finishes including a variety of veneer and finish options offer an extra special touch reflecting your personal style.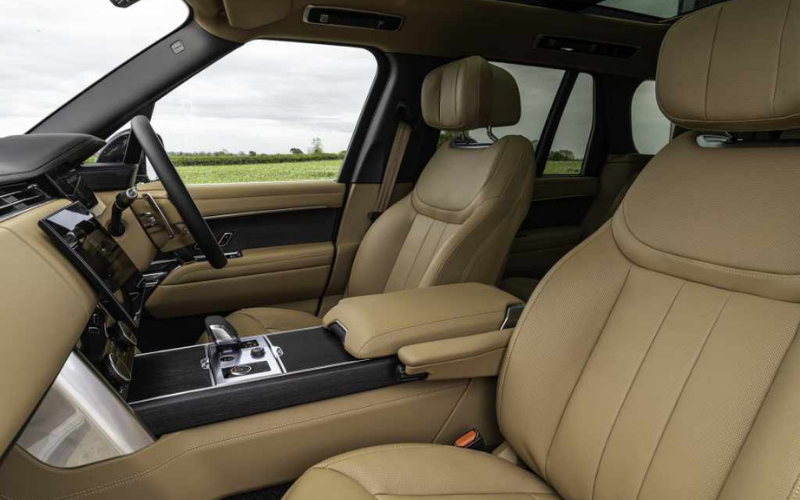 Leading the way for advanced technology, the new Range Rover comes with a variety of precision-aiding systems to help control your drive. Bringing improved connectivity and convenience along with the journey, this includes Pivi Pro - an advanced infotainment system comprising of a 13.1" touch screen, newly designed interface, over-the-air software updates, Wireless Apple CarPlay and Android Auto.
Engine Options
Not only is the Range Rover highly customisable inside and out, but right through to the engine with several powertrains on offer. Choose from the plug-in hybrid and mild hybrid versions, or the petrol V8 version. The plug-in hybrid engine (PHEV) offers a 3.0 litre 6-cylinder Ingenium petrol engine with a 105Kw motor, available in either P440e or P510e, and an electric range of up to 70 miles (113km). Charging times range from 5 hours at home using a 7kW AC home charger, to under 60 minutes for an 80% charge using a rapid public charger.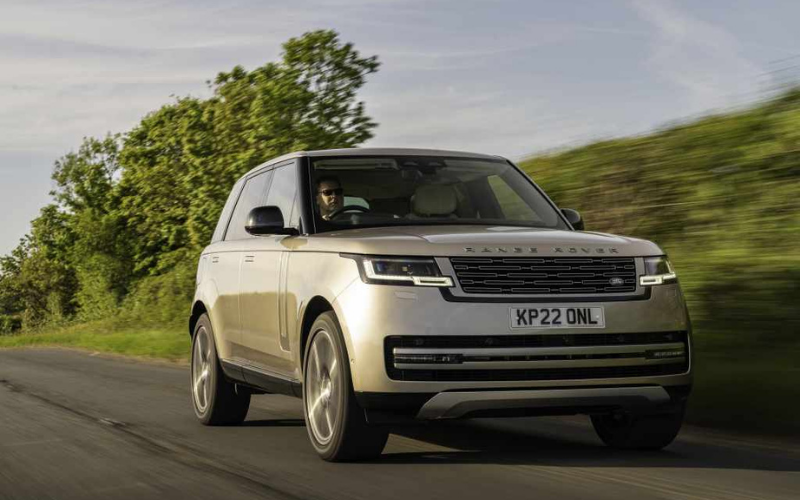 The mild hybrid (MHEV) version offers improved eco-efficiency through regenerative braking, storing energy normally lost during braking and is available with a range of diesel and petrol powertrains. The petrol V8 version offers a 4.4-litre V8 engine with 530HP and 750Nm of torque, enabling the vehicle to reach 0-60mph in just 4.4 seconds.
With a fully-electric model set to arrive in 2024, there is little to knock the Range Rover from top spot as the most luxurious, in-demand SUV in the automotive industry.
Land Rover had even more to shout about at the Auto Express New Car Awards 2022, as the Defender was crowned 'Best Large Premium SUV'.
Keep an eye on our Newsroom for more motoring updates, or follow the links below.
Browse our New Range Rover Offers