Land Rover Defender Crowned Best Large Premium SUV at New Car Awards 2022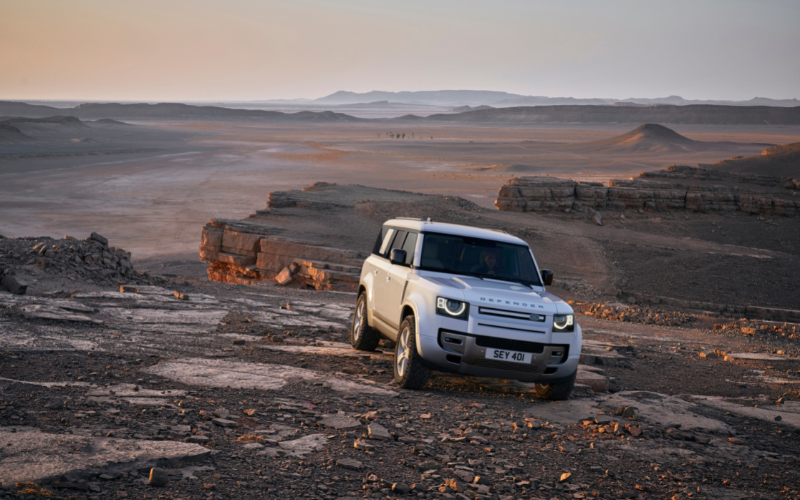 For the second year running, Land Rover is celebrating the Defender taking the title of 'Best Large Premium SUV' at the Auto Express New Car Awards.
Hosted annually, the ceremony celebrates the very best vehicles on our roads, helping motorists to decide on their next model in the new car market.
A panel of expert judges representing the prestigious motoring magazine named the Defender best in its class for 2022 for a multitude of reasons.
The Winning Formula
The iconic Land Rover Defender provides a perfect blend of robust looks and high-end comfort, proving that practicality and luxury can exist in perfect harmony. Rugged features such as exposed screw heads and durable rubberised trims meet soft-touch leather seats and next-level technology systems. This is what makes the Defender truly unique.
A new bodystyle is available too, which gives buyers even more choice within the large premium SUV category. Customers can choose between a three-door 90, a 110 with seating for five, six or seven people, and the newest offering - the 130, which has space for up to eight occupants. This flexible lineup is a testament to Land Rover's ability to create truly versatile and practical vehicles – that still look fantastic, and retain their iconic character.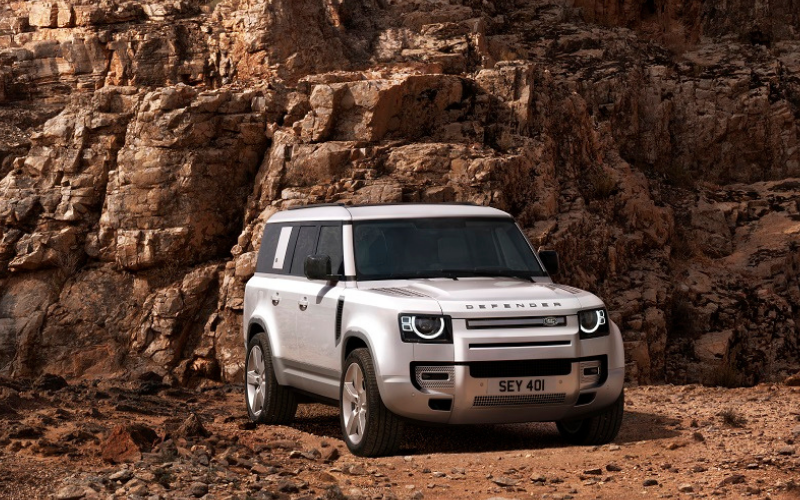 No matter which engine option you choose, a refined driving experience awaits. Motor enthusiasts can enjoy a supercharged V8 option, or there's a smooth petrol or dynamic diesel equivalent. If you're looking for something a little greener, there is also a plug-in hybrid variant that offers up to 27 miles of near-silent, all-electric driving.
The Defender feels fun to drive – whether you're navigating city streets or tackling off-road terrains. The new model features strengthened architecture which helps to make it Land Rover's toughest vehicle yet.
An Inviting Interior
Inside, the Defender is fit for purpose too, and can also be customised to suit your requirements. It's equipped for 21st-century adventures, with innovative technology features to deliver enhanced safety, convenience and connectivity at all times.
Land Rover's most intelligent infotainment system ever, Pivi Pro is always ready for action. It's familiar, intuitive, and responsive. Software updates and advanced machine learning ensure optimal performance at all times.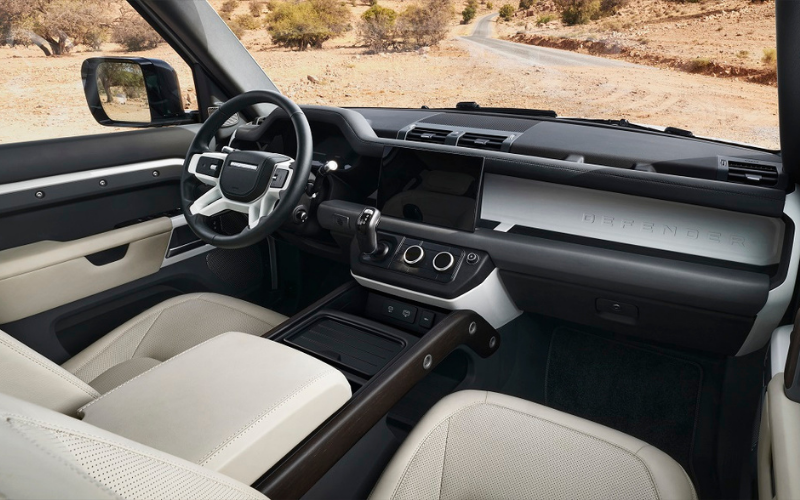 The Defender is no stranger to an award win, having picked up a string of honours since its launch, including the highly coveted 'World Car Design of the Year' at the World Car Awards 2021. We anticipate the model will achieve more accolades in due course.
Land Rover had more to celebrate at the Auto Express New Car Awards 2022, as the Range Rover scooped the 'Best Luxury Car' title too.
Keep an eye on our Newsroom for more motoring updates, or follow the links below.
Browse our New Land Rover Defender Offers