Defender Crowned 'Large Crossover SUV Of The Year' At UK Car Of The Year Awards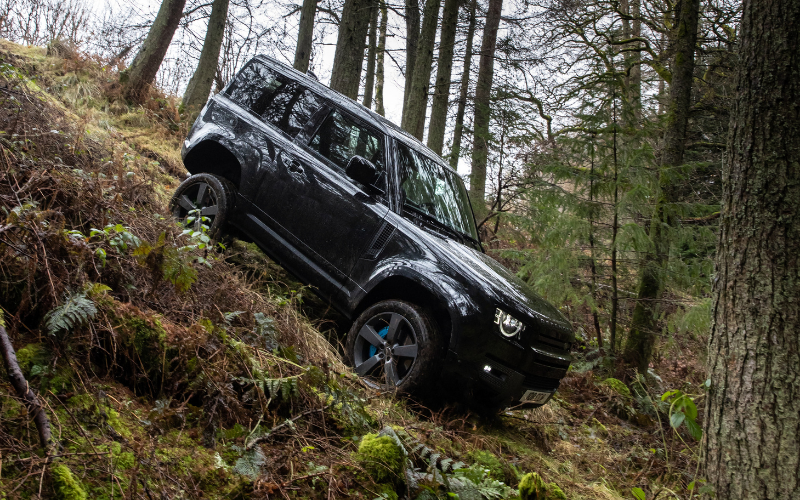 The all-new Land Rover Defender has walked away with another title – this time, from the UK Car of the Year awards.
The annual UKCOTY awards are judged by a group of 29 top motoring journalists from across the country.
Although the judging panel commended the reinvented Defender for being more polished, with improved features for driver comfort and utility, they also admitted that it's more capable in the rough than its predecessor.
As a result, the Defender was named their 'Large Crossover of the Year'.
The panel of esteemed car critics and journalists recognised the Defender as a solid all-rounder, offering exceptional capability as well as the modern comforts needed for a 21st century adventure.
Here's what the judges of the UKCOTY awards had to say about Land Rover's reborn Defender:
Ian Lynas: 'The return of a legend, well styled and engineered for the tough going.'
Nargess Banks: 'Re-designing the Defender took guts – after all this is a much-loved classic.
'The team have been very careful to maintain the idea of ruggedness by making each element associated with the outdoors into a design feature.
'The result is a fresh and contemporary take on a classic.'
Chris Russon: 'Reinvention of the icon was never going to be easy, but Land Rover has pulled it off on all fronts with aplomb.'
David Motton: 'A brilliant marriage of style and substance, the new Defender is 4x4 royalty.
'Superb off road and wonderfully comfortable on it, there's nothing else quite like the Defender. And the introduction of the plug-in hybrid means you can enjoy the Land Rover without feeling guilty over its fuel economy and emissions.'
Mat Watson: 'It does it all and it's so cool.'
Tom Ford: 'For once, the hype is real. The Defender does everything it's supposed to – and more.'
Nat Barnes: 'The Land Rover Defender – It was worth the wait. Can't wait for the PHEV version and the 90 is arguably the better car, but all the critics have been silenced.'
David Ross: 'One of the most sought after and talked about cars of the last 10 years, the Defender defies all the haters to be an exceptionally desirable replacement.'
Guy Bird: 'So long awaited – given its spiritual forebear was launched in 1948 along with the brand itself – the designers of the new Land Rover Defender had the biggest of burdens on their shoulders.
'But they were more than up to the task.'
If you'd like to shop our great deals on the award-winning Land Rover Defender, click the link below: