Rules For Driving Your Motability Vehicle Abroad This Summer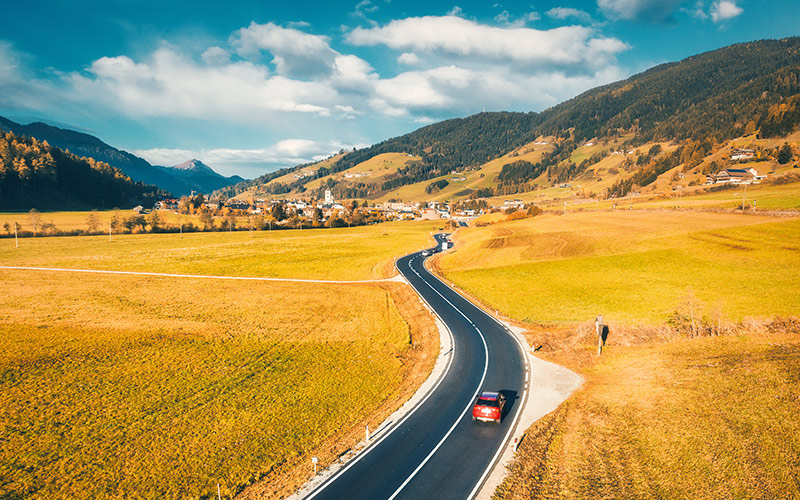 Thinking of taking a trip abroad this summer in your Motability vehicle? There are a few things you should know about, including some essential documents you will need to take.
You are permitted to drive your Motability vehicle abroad, though there are some rules and restrictions
Make sure to have all necessary documentation with you and apply for an International Driving Permit (IDP), if required
Read up on local road rules in the country you are visiting, and make sure your car is well-prepared with all the equipment needed for your journey
With summer well underway, you may be thinking about driving your vehicle in Europe this year. As a Motability customer, you may have some questions about travelling abroad in your vehicle.
We are here to answer them! Read on for all you need to know.
Can I take my Motability vehicle abroad?
As a Motability customer, you are permitted to take your car or WAV abroad to any country within the European Union (EU), plus Iceland, Norway, Switzerland, and Liechtenstein.
To do this, you will need a VE103 certificate, proving you have permission to take your car abroad. The certificate covers you for up to 12 months.
You can get one by contacting RAC Motability Assist on 0800 731 3310. Make sure to contact them at least three weeks before you leave to allow plenty of time.
In addition to this, you will need to include RAC European Breakdown Cover if this is not already included in your insurance, which you can get for free by calling RAC Motability Assist.
Note that if you do not arrange breakdown cover before travelling, you will be responsible for all recovery charges if you break down abroad.
How long can I travel abroad with my vehicle?
Although you can freely travel abroad in your Motability vehicle with a VE103 certificate, there are some limitations when it comes to the duration.
Motability says you cannot take your car or WAV abroad for longer than 90 days within a 12-month period.
If you do want to stay abroad for longer, you will need to get permission by calling Motability's customer services on 0300 456 4566. Alternatively, you can find support on the Motability website. Again, allow at least three weeks for this before travelling.
Once this has been granted, you will receive written confirmation which you must keep with you. It is important to note however that you will not receive cover for legal expenses or replacement locks while you are abroad.
If something happens abroad and you need to stay longer, you need to contact Motability as soon as possible to let them know.
What do I need to take with me?
Now you know the basic rules and requirements for taking your Motability vehicle abroad, you will need to know what to take with you.
Make sure to take with you:
Your UK photocard driving license incase it is requested by the authorities. If this has been lost, damaged, or stolen, make sure to apply for a new one plenty of time in advance
An International Driving Permit (IDP) if this applies (for instance, if you carry an old, paper-style driving license). You can apply for this on the Government's website or purchase one from your local Post Office.
A Crit'Air sticker displayed on your vehicle if travelling to France so the authorities can determine whether your vehicle meets emissions standards in the cities
A breakdown kit
Your insurance details
Your vehicle logbook (V5C
Before setting off on your trip, you will also need to convert your headlights using headlamp beam converters. This is because you will likely be driving on the right-hand side of the road and will make sure you avoid dazzling oncoming road users.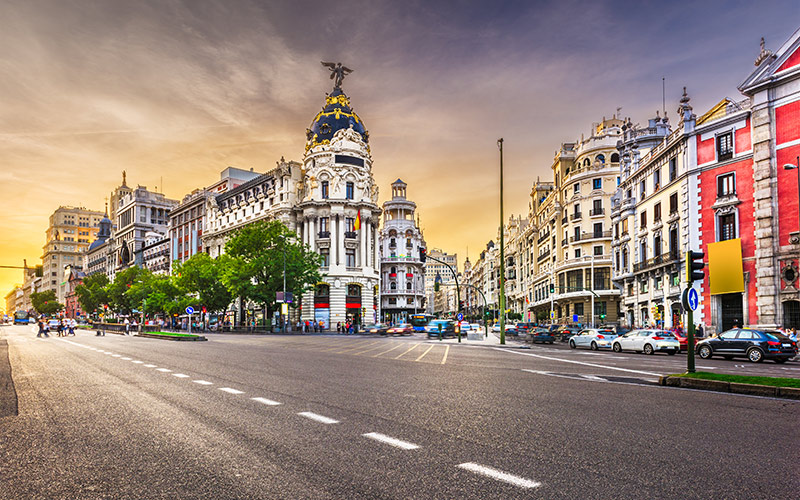 Know the rules of the road
Whether you are a well-seasoned pro when it comes to driving abroad or this is your first time, it is vital to know basic road rules in the country you are visiting.
Each country's rules will vary when it comes to road markings, priorities, traffic lights, and crossings so it is important to do some research beforehand to make sure you are prepared.
You should also make sure you understand the differences between miles per hour and kilometres per hour to avoid breaking the speed limit.
In France, speed limits can change at any time depending on the weather conditions:
In rain or snow, the speed limit on freeways will change from 130km/h to 110km/h
On dual carriageways, it will drop from 110km/h to 100km/h
On rural roads, this will be lowered from 90km/h to 80km/h
In foggy conditions where visibility is reduced to less than 50 metres, all roads will be restricted to 50km/h.
In some countries, you may need to display a UK sticker on your car or WAV, in place of the old GB sticker.
If an accident occurs
Just in case something does happen while you are travelling abroad, take a copy of the European Accident Statement form with you in the relevant language.
Known as a Constat Amiable in France, this will help overcome the language barrier between you and another driver, allowing you to exchange details easily. You can download a copy of this in the language of the company you are visiting online for free.
Some other helpful tips:
In some countries, you need to carry a warning triangle and high visibility jackets in your vehicle
If you collide with a lorry, try to take a picture of the front and rear registration as these will both be different. Take images of the road and nearby surroundings to help with your claim
Preparation is key
If you decide to take your Motability vehicle on a trip abroad, we also recommend making sure it is well-prepared for the journey.
This includes everything from making sure the tyres are correctly inflated and headlamps converted, to general roadworthiness.
Read more about preparing your vehicle for a trip abroad, and make sure your car is in the best possible condition.
Need a car for the journey?
If your renewal is coming soon, why not start searching for your next Motability vehicle? View our range of models available online or contact the Motability representative at your local dealership.