Steve Plater set to ride for HM Plant Honda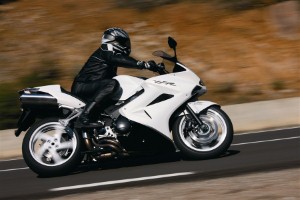 Honda's Steve Plater has taken to the circuit again following his high-speed crash in May, the company has reported.

Returning after being sidelined at the North West 200 on May 13th, the British Supersport champion took to Brands Hatch yesterday (July 28th) to complete laps on the site's Indy circuit.

Riding the Honda Hornet, the HM Plant Honda biker hopes to make a public return at the Metzeler National Superstock 1000 Championship grid at Brands Hatch next week.

Mr Plater said that although he is still having physiotherapy twice a week, his two broken vertebrae and broken wrist are improving every day.

"It felt so good being back out on track today. I just can't wait to get back out there now having watched from the sidelines for so long," the rider said.

In related news, HM Plant Honda is set to attend the tenth round of the World Superbike Championship at Silverstone this weekend, represented by Josh Brookes and Ryuichi Kiyonari.