Sunderland AFC 2022-23 Season Round Up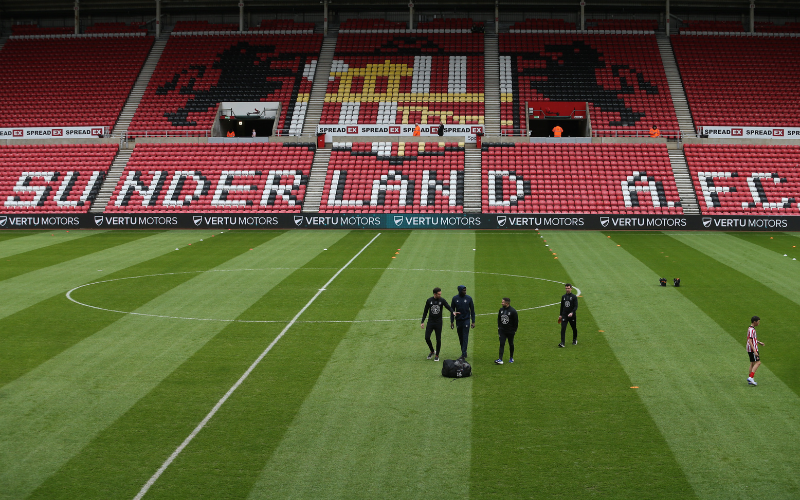 Sunderland AFC enjoyed an exciting first season back in the Championship
The Black Cats were chasing Premier League promotion and narrowly missed out on Championship play-off final at Wembley
Over 45,000 fans saw the team win the first leg of Championship semi-final
Sunderland AFC are ending their first season back in the EFL Championship on a high after finishing in sixth place..
The Black Cats narrowly missed out on the play-off final and promotion to the Premier League, after a 2-0 defeat to Luton Town.
The season might be over, but we're looking back over some of the best moments from the 2022/23 campaign.
For more interesting articles about our partners, visit our newsroom.
Sunderland vs Blackburn Rovers – Boxing Day 2022
Boxing Day is always a big day for football - with festive matches a fixture highlight amongst fans.
And, last year was no different. Sunderland took on Blackburn Rovers on Boxing Day 2022, during a home match.
After a 2-0 defeat during the away leg at Ewood Park, the Black Cats were looking for a victory on home turf. And that's exactly what they got.
Blackburn took the lead in the early stages; however, Ross Stewart's penalty made the sides equal. With Ellis Simms scoring the winning goal to make the final result 2-1.
The impressive result put Tony Mowbray's side in seventh place – one point away from a place in the play offs.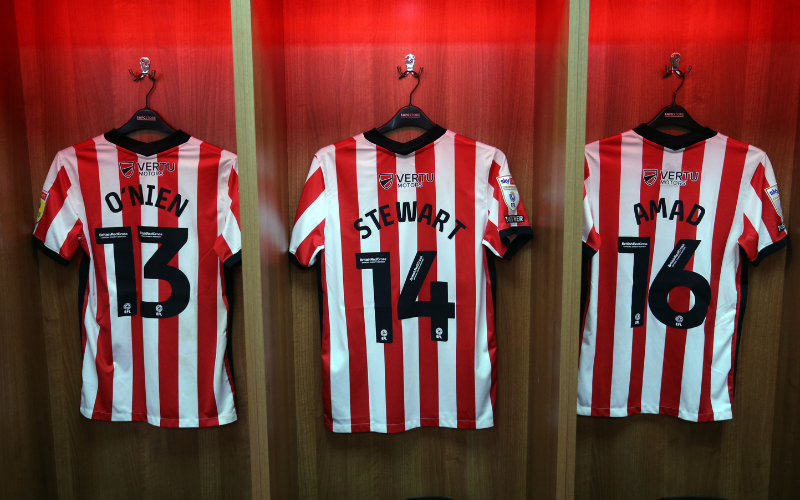 Fulham FA Cup Tie
Sunderland took on Premier League side Fulham during the fourth round of the Emirates FA Cup.
Jack Clarke gave Sunderland an early lead just six minutes into the match at Craven Cottage and set the pace for an impressive performance. But Jack Cairney's solo goal scored the equaliser for Fulham.
A win was almost sealed when 15-year-old Christopher Rigg was brought off the bench during injury time, but the goal was ruled offside.
The match might have ended equal but a strong defence from both sides kept fans on their toes, with Sunderland racking up 17 shots and Fulham 21.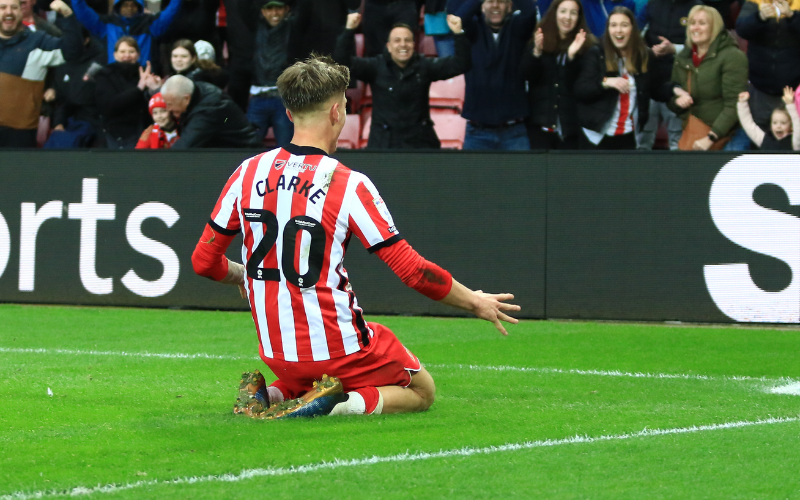 Championship Semi-Final – Leg One
With Wembley in sight, the first leg of the semi-final was a sell-out. Over 45,000 fans packed out the Stadium of Light on 13th May to watch the lads take on Luton Town.
Sunderland was the dominating team throughout the first half, however 11-minutes in a goal from Elijah Adebayo put Luton Town in the lead.
That didn't faze them. An equalising goal from Amad Diallo at 39 minutes and second goal from Trai Hume sealed their victory after just 62 minutes.
A 2-0 defeat to Luton Town during the second leg meant Sunderland narrowly missed out on the Championship final. However, I think everyone can agree we're all extremely proud of what the team has achieved, and we're looking forward to continuing our partnership next season.
See you at the Stadium of Light.
For more fun and interesting articles, visit our newsroom.