The 2020 Jaguar F-Type Shows Off In New Goodwood: Festival Of Speed Footage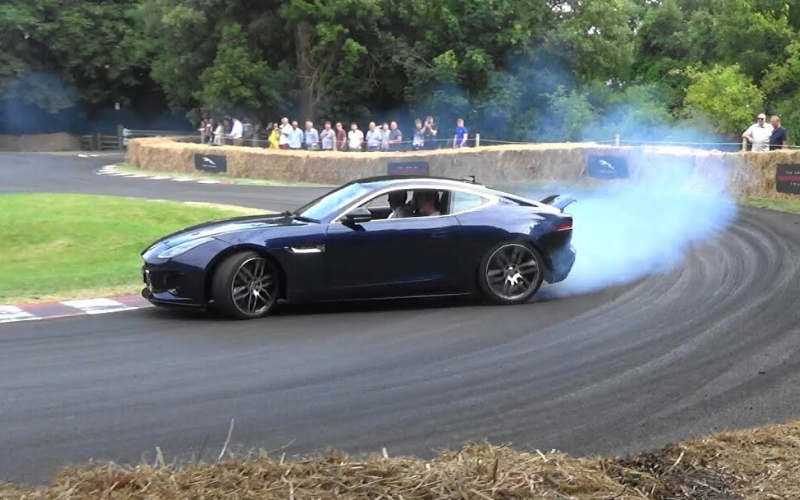 Despite this year's Festival of Speed being put on hold, Goodwood Road and Racing have released footage of the all-new F-Type shredding the track at last year's event.
They have entitled their video 'How To Shred A Jaguar F-Type Project 7's Tyres' as a nod to the extreme speed and cornering the F-Type showcases.
The F-Type on the Festival for Speed track holds five hundred and seventy-five horsepower – it could technically turn two of best tyre brand's finest into thick, whispy smoke in a matter of seconds.
The Project 7 edition of the F-Type is a collectors' edition sports car, with a limited run of only 250 worldwide. It's reported as the fastest and most powerful Jaguar ever, capable of reaching 60mph in just 3.8 seconds and a top speed of 186mph!
Goodwood's commentator Sean Ward describes the captured drive: 'Forget neat and tidy, as that much power paired with a heavy right foot means a cloud large enough to show up on local weather reports, as this Jaguar F-Type Project 7 demonstrates.
'Take a supercharged, 5.0-litre V8 Jaguar F-Type, make lots of little bits everywhere a tiny bit better, remove the folding hard-top roof, add power, add torque, add noise. The result, as you can see, is something pretty exciting. And lively. Goodbye tyres.'
You can watch it in action, here:
Video credit: Goodwood Road and Racing.
To find out more about the all-new 2020 Jaguar F-Type and to even book your own test drive, click the link below: