The 2020 Jaguar Land Rover Autonomous Electric Concept Car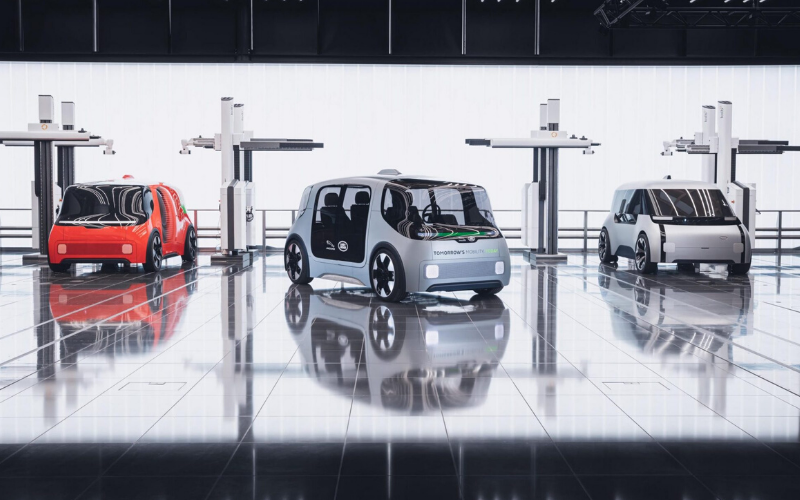 Jaguar Land Rover have unveiled their new Electric Vehicle concept car - Project Vector – the brand's vision of an autonomous, electric, connected future for urban mobility.
The launch of Project Vector coincides with the brand celebrating its operations being certified as carbon neutral, for the second consecutive year.
Project Vector also falls part of Jaguar Land Rover's 'Destination Zero' focus – seeking radical innovation, JLR wants to achieve a future of zero emissions, zero production accidents and zero congestion through all products, services and across all of the brand's facilities.
The newest concept car represents a flexible, multi-use electric vehicle that is 'autonomy-ready'; Project Vector should be able to drive itself for a number of helpful purposes.
At the reveal, Jaguar Land Rover CEO, Sir Ralf Speth, stated that: 'Jaguar Land Rover understands the trends shaping modern societies. Project Vector shows Jaguar Land Rover as a leader in innovation to make our societies safer and healthier, and the environment cleaner.
'Through this project, we are collaborating with the brightest minds in academia, supply chain and digital services, to create connected, integrated mobility systems – the fundamental building blocks for Destination Zero.'
Sir Speth declared: 'Project Vector is precisely the brave and innovative leap forward needed to deliver on our mission.'
The small, compact and adaptable concept car measures just four metres in length and is designed for the city. It packages all its battery and drivetrain components into a flat floor, to allow for a more spacious, comfortable interior. The cabin space also has a configurable seating arrangement, to suit its flexible range of uses.
Project Vector has been developed at the National Automotive Innovation Centre - it gains the advantages of working in close collaboration with academic and external partners.
In creating Project Vector, the development team plan to address the wider landscape of mobility, from how customers use current mobility services, to the infrastructure required to facilitate fully autonomous vehicles functioning effectively in our cities.
For the second consecutive year, Jaguar Land Rover was certified by the Carbon Trust, as business operations had met the internationally recognised PAS 2060 standard for carbon neutrality (between April 2018 and March 2019) across all vehicle manufacturing assembly operations and product development sites.
Destination Zero and the subsequent Project Vector mark important movements for Jaguar Land Rover, who are ever evolving their eco-efficiency across the brand: from production, to services and products.
Are you thinking of switching to something more fuel-efficient and better for the environment? To learn more about all things electric at Farnell Land Rover, click the link below: