The All-New e-Niro Is Named New Car Of The Year 2020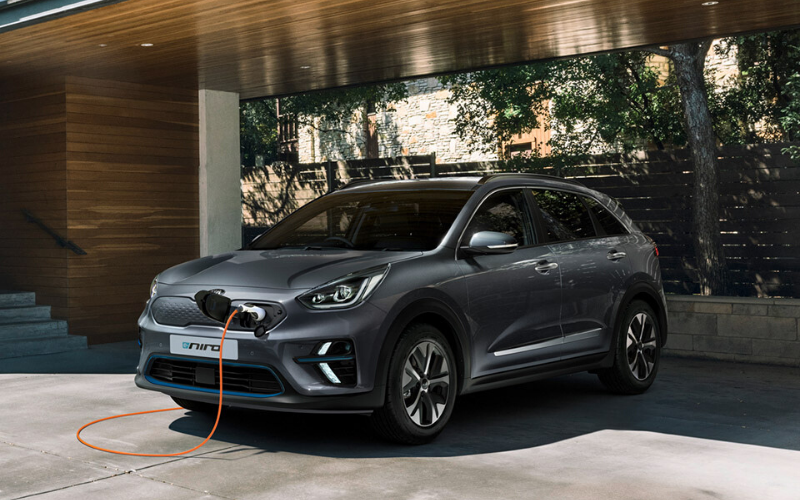 The All-New e-Niro has been named 'New Car of the Year' at the 2020 AM Awards.
Since it launched in early 2019, the All-New e-Niro has been on the road to success ever since. A winner at the 2020 What Car? Awards for 'Best Small Electric Car Over £35,000' and at the 2020 Carbuyer Awards for 'Best Electric Car', the All-New e-Niro has now received another accolade to add to its trophy cabinet.
The 2020 AM Awards, were held in Birmingham last night, and it was a chance to celebrate the automotive world. AM readers, who are part of the judging process, were impressed with the All-New e-Niro for many reasons, including the specification and practicality of the model.
The All-New e-Niro has ample space, perfect for families, especially with the 451-litre boot. The design and technology of the All-New e-Niro are also impressive. From leather upholstery and heated front seats to wireless mobile phone charging and an eight-speaker sound system, it truly is an advanced model when it comes to design and technology.
Another great thing about the All-New e-Niro is the extensive range. Offering up to 282 miles on a single charge, the All-New e-Niro gives drivers the confidence that they will get to where they need to go without running out of charge. It's also a great mileage amount for running daily errands, but to also get you to places further afield.
It's a fantastic achievement for Kia, and the All-New e-Niro proved itself against top competitor's models, beating the likes of the Tesla Model 3.
Why Macklin Motors Loves The Niro Family