The Design Evolution Of The All-New Jaguar F-TYPE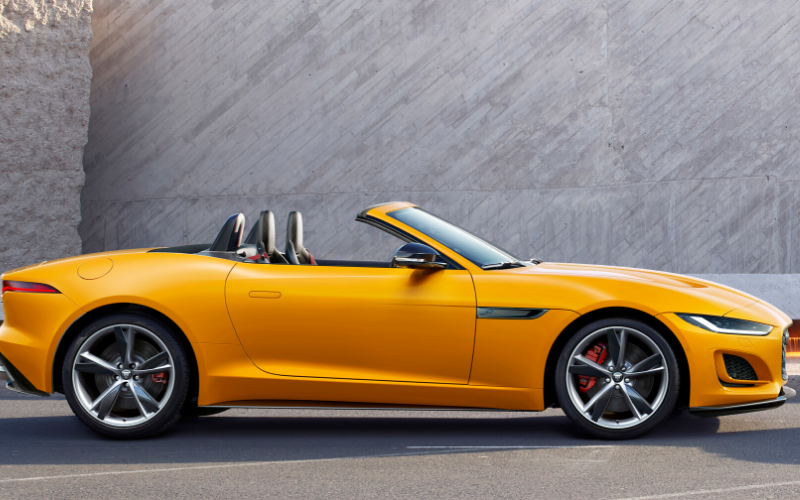 The all-new Jaguar F-TYPE represents an incredible racing bloodline.
The new F-TYPE embodies the Jaguar design process in its most beautiful form.
In this film, Jaguar places new and original side by side to show you how the F-TYPE design has evolved.
What's new? Let's get a bit more technical...
- A complete new design: the F-TYPE has evolved into a purer, more sculpted and assertive expression of the definitive Jaguar sports car.
- It includes luxurious materials, showcasing craftsmanship and beautiful detailing to define the driver-focused interior.
- A new 12.3-inch HD virtual instrument cluster, Smartphone Pack with Apple CarPlay as standard, and a Meridian audio system to further enhance the driving experience.
- Smartphone Pack also includes Android Auto and Baidu CarLife, depending on market applicability, as standard.
- The F-TYPE R gains 575PS supercharged V8 for 0-60mph in just 3.5 seconds and an uprated chassis with new springs, dampers, anti-roll bars and rear knuckles.
- New 450PS supercharged V8 models have been introduced – rear- and all-wheel driven –with dynamics tuned for exploitable performance and driver engagement.
- A quickshift transmission has been meticulously recalibrated to offer even faster, crisper gear changes using learning from the 200mph Jaguar XE SV Project 8.
- It will mark the first edition with an Exterior Design Pack, Black Contrast Roof, unique 20-inch wheels, and 12-way Windsor Leather Performance Seats with Monogram stitch.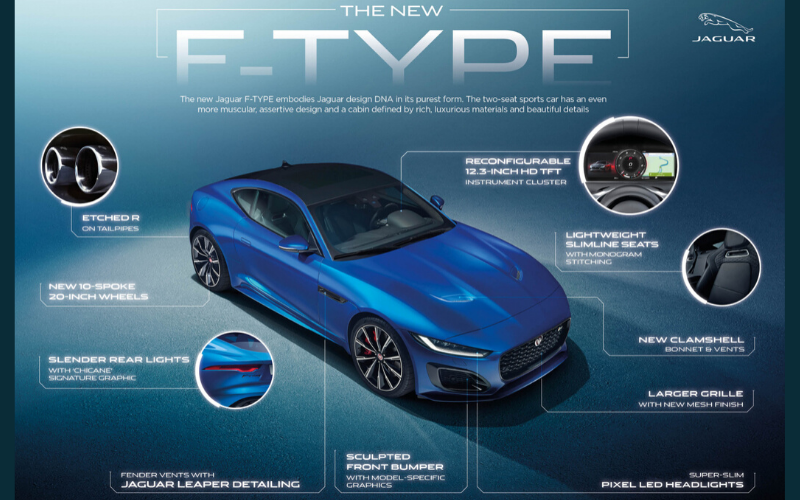 It seems that Jaguar fans will continue to receive the best in standard for sports performance, advanced on-board technology and luxury interior – there's no compromise, year after year.
Check out the current range of the iconic F-Type available now – enquire about one of our amazing deals here at Farnell Jaguar: