The Honda e Has Been Named One Of The Best New Cars To Come In 2020
The Sunday Times newspaper's Driving section has named the Honda e as one of their best new cars coming in 2020.
According to the paper, electrification is the name of the game in the car industry - hybrids and pure-electric cars are due in greater quantities than ever.
Of the many new cars arriving in the UK later this year, The Sunday Times Driving have revealed the upcoming Honda e as one of the models they reckon is worth getting excited about in 2020.
Not every electric car being launched in 2020 is a big SUV: as the Honda e shows, great new zero emission superminis will be arriving on UK roads later this year.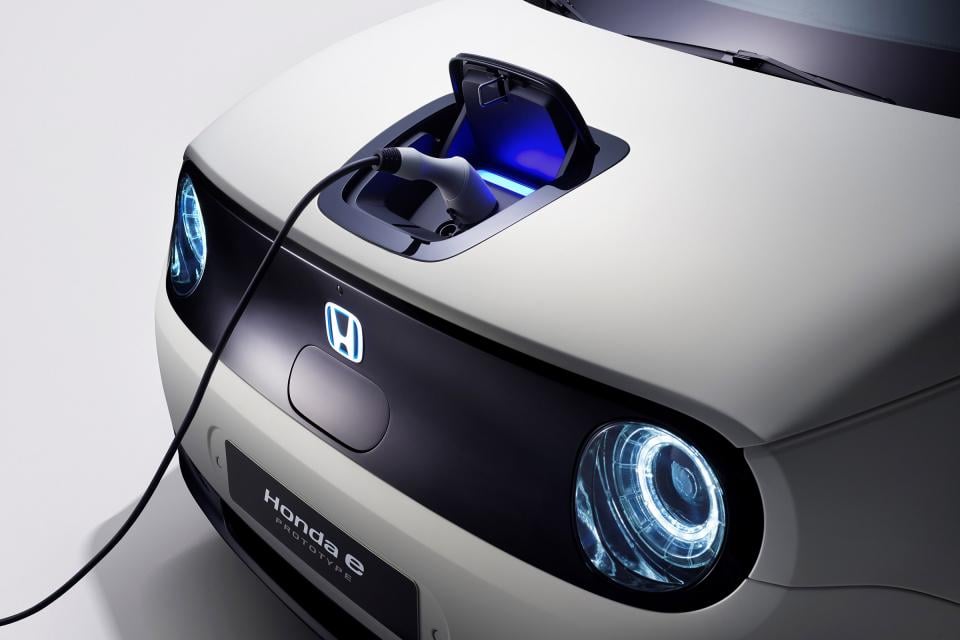 The Sunday Times declared that: 'There's more to the dinky hatchback than its retro looks and futuristic interior - Honda claims the e excels as an urban commuter car thanks to its tight turning circle, a torquey electric motor that allows the car to nip in and out of traffic, and fast charging times allowing up to 108 miles to be added to the battery in just 30 minutes.'
The Honda e's technical features enable you to connect to your car like never before. With the My Honda+ app, you can stay connected to your vehicle all the time. Notifying you of charging status and maintenance reminders, it's the easiest way to keep a check on your Honda e.
If you usually struggle to find your vehicle in a busy car park, the Honda e will alert you to its whereabouts by utilising the remote horn.
To continue its technological prowess, the e's wing mirrors have also evolved into video cameras, giving you a wider view of the surrounding environment.
Built purposefully for everyday driving, the range is approximately 136 miles which Phil Webb of Honda UK says is 'more than efficient', when the average European commute is approximately 30 miles.
The sleek exterior is set to come in 5 colour options:
- Crystal Black Pearl
- Modern Steel Metallic
- Charge Yellow
- Crystal Blue Metallic
- Platinum White Pearl
Suggesting similarities to the very first Honda Civic, the city car is a modernised model with a retro feel.
The starting price is said to be £26,160, which is lower than what was anticipated - the Honda e is expected to be an EV phenomenon.
With being an EV, the Honda e will be subject to a Governmental grant towards the price.
Expected to arrive in Summer later this year, with orders already being taken, the Honda e will soon be in a Vertu Motors Honda showroom near you.