The Upcoming Honda ZR-V Hybrid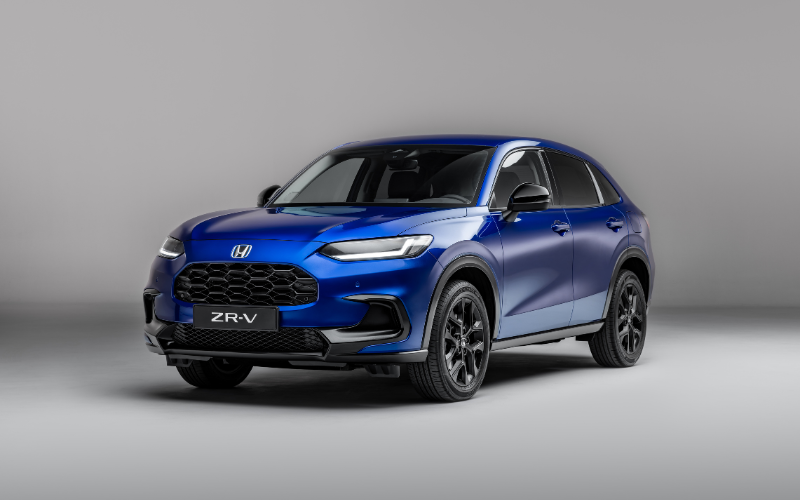 Are you ready for sporty handling, lower emissions and an impressive driving range?
The new Honda ZR-V will be launched this year. The model promises to deliver sporty performance, and a design with an imposing road presence. Lower your emissions, without compromising on style.
You can expect to order yours later this year, with the first deliveries starting by the end of 2023.
Go greener with Honda ZR-V.
Honda ZR-V
The new SUV promises electrified power. Delivering an impressive 184ps and instant acceleration, you won't be disappointed.
The e:HEV full hybrid model takes you as far as 621 miles with a full tank. The best part is, you don't have to stop to charge it. Using energy stored during braking, the Honda ZR-V extends your miles further, providing fuel economy at its best.
The Honda ZR-V also includes a selection of drive modes, suitable for all preferences and terrains. This SUV makes every drive smoother and more enjoyable.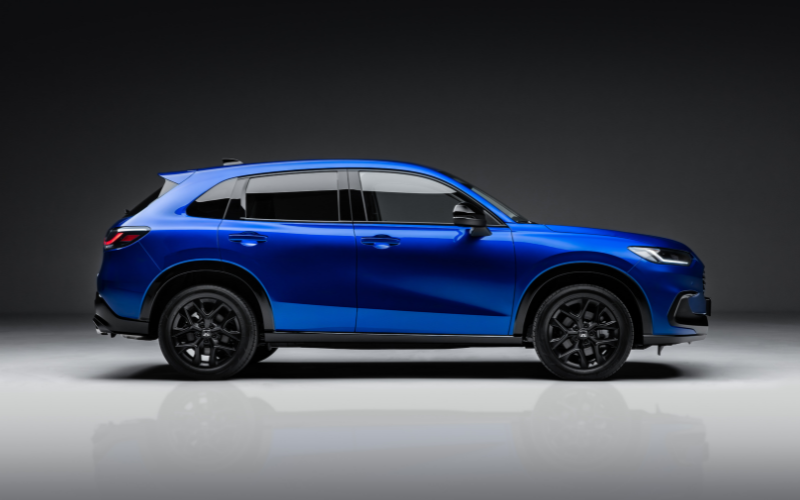 Sleek design
This sporty SUV makes a bold stance. The exterior highlights include:
Aerodynamic silhouette
Dynamic edges
Stylish 18-inch alloy wheels
Sleek LED headlight and taillights
Distinctive Honda grille
Look inside
Versatile and suitable for all lifestyles – this cabin truly has it all. The technology-focused cockpit features a smart Honda CONNECT infotainment system, with Apple CarPlay and Android Auto as standard.
You will also get access to a crystal-clear digital instrument display, showing you all the essential information. Stay on track of speed and fuel levels to plan your journeys better.
Do you have a lot of luggage? No problem. This SUV can fit all you need, and more, thanks to its 1,322-litre boot space.
Other impressive highlights of the cabin include the supportive seats, as well as wireless mobile device charging. The Honda ZR-V is designed to be practical.
Are you ready for the new Honda ZR-V? Be one of the first to test drive the SUV.