Top Tips for New EV Owners From Vertu Motors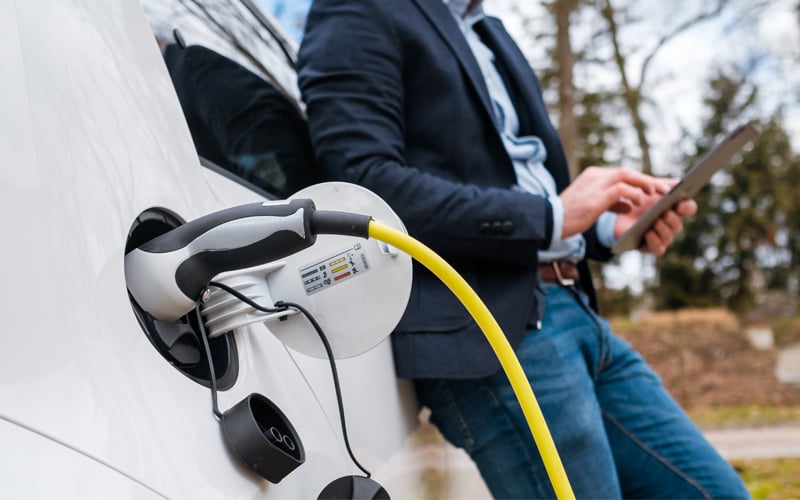 This World EV Day, we take you through our top tips for new EV owners, with everything you need to know from charging and servicing to overall maintenance.
Congratulations! You have decided to go green and join the EV bandwagon. Though amid the excitement of getting your shiny new car, do you also find yourself feeling a bit...lost?
Perhaps it has suddenly dawned on you that you have no idea how to charge it, what you need to do to service it, or how it will be to maintain daily. What exactly does come next after buying an electric vehicle?
Thankfully, we have put together this guide with some top tips so you can ditch the worry and focus on that excitement instead.
So, fear not and read on!
Know Your Nearest Charging Points
For starters, after purchasing your EV - whether you are waiting for collection day or have been lucky enough to pick it up already – you will want to make sure you know where your charging hotspots are.
According to ZapMap, as of August 2023, there were approximately 48,450 charging points throughout the UK, across 29,062 locations. Therefore, the likelihood is that you should find plenty of public charging points for on-the-go travel. All you need to do is locate your nearest points.
Resources like the live ZapMap mean it has never been easier to find a charging point close by, so it pays to make a note of these, so you are all prepared. Simply enter your postcode, town, or city to pull up your nearest stations. Check out our Electric Hub for a map of your nearest charging points.
It is also worth checking beforehand whether the charging point you plan to use is free or costs you, which we will come onto next.
Download Charging Apps
Not only will you need to know where your nearest charging stations are, but you will also need to be prepared to visit them in order to avoid being perplexed about how to start.
Many charging points work via apps, which you will need to register for before plugging in. Some of these apps allow you to pay using your phone and are essential in order to start charging. They will also help you keep tabs on your spending to help you budget more efficiently.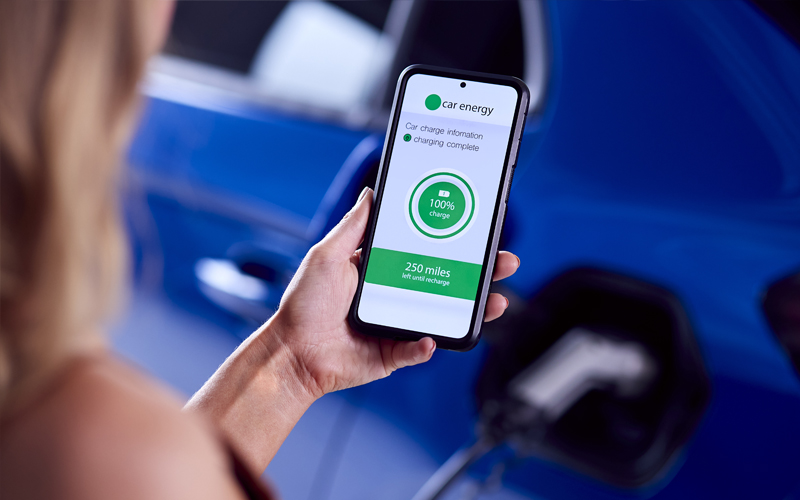 According to All Things EV, these are the six best apps to download:
1. A Better Route Planner – An app which allows you to plan your journey based on your specific vehicle. It assesses charging times and maximum range in order to help you plan your journey accordingly, even providing helpful pointers on where you could stop along the way.
2. Plugshare – Helping you find your nearest stations, Plugshare is a useful app for determining which charging point may be best for you depending on your needs. Featuring insights from other users on their experience at different charging stations, you will be well informed when selecting your charging point. Perfect for the road less travelled.
3. Chargemap – Similar to the Plugshare app, Chargemap allows you to filter your search results according to the speed of charger you require. You will be able to see the nearest ones to you and whether they are available for use. It even works elsewhere in Europe and other selected countries, meaning it's a great option when venturing further afield in your EV.
4. ZapMap – Your faithful friend for locating EV charging points, ZapMap provides a comprehensive map of EV charging points, identifying stations that are free and cost, so you can make an informed decision. It even offers you advanced information such as the number of chargers available and those which are currently in use.
5. PodPoint - As another of the UK's leading charging suppliers, the PodPoint app also may be another go-to for your downloads. It locates all the nearest PodPoint chargers.
6. Electric Juice, Octopus Energy – Octopus' Electric Juice app lets you pay for charging with different networks meaning you are less restricted to one supplier, though it only works for specific networks and chargers currently. It is great for locating your nearby chargers and viewing the costs ahead of your visit which can be helpful, paid over a monthly bill.
Servicing Your EV
One of the many benefits of an EV is that you can expect lower servicing costs since there are fewer moving parts inside compared to traditional combustion engines. This removes the need for various changes to components such as oil, filters, cambelt, and water pumps.
The most important thing which will need checking is your lithium-ion battery to assess the health of the cells, which will be done through diagnostic technology to detect any issues. Your cables will also need checking since they contain high-voltage electricity.
Other than this, you can expect routine examinations into brakes, suspension, steering, and tyres.
In terms of how often you will need to get your EV serviced, this will vary depending on the model as different manufacturers have different recommendations for when this is required.
When buying your EV from Vertu Motors, you may have already been informed about your service schedule. Why not book a car service with us online?
More on Maintenance
There are many things you can do to reduce the maintenance costs of your EV, such as:
- Battery: Instead of letting your battery run out and completing a full charge, top it up regularly and charge efficiently to optimise your battery's lifespan. Charging from 20% to 80% is more efficient.
- Brakes: Regenerative braking should help reduce wear on your brakes, though occasional replacements for brake pads, discs and topping up brake fluid will still be required.
- Tyres: Make sure to keep your tyre pressure topped up and replace them when they become worn.
Since they require less maintenance overall, this will help keep the costs of running your electric vehicle down. That doesn't mean that it is not important to make sure your EV receives regular servicing, to check over the parts that only a technician can help with.
So, there you have it – your guide of what to expect now you have made the switch to electric with your new vehicle. To keep up to date with all things electric, stay tuned on our Newsroom.