Vertu Motors Plc Acquires Huddersfield Honda Dealership In Yorkshire Expansion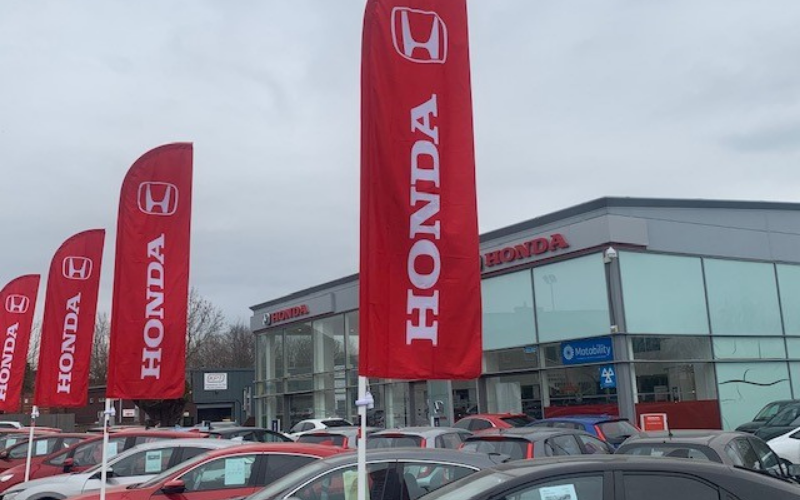 Vertu Motors plc has acquired the Honda car dealership based on Leeds Road, Huddersfield from Hepworth Motor Group to grow its Yorkshire presence to 23 sites.
The business, which also holds an authorised repair contract for Mitsubishi has been located in Huddersfield for 40 years.
All colleagues will remain at the dealership following the acquisition, ensuring continuity for customers, coupled with the benefits of being part of a large, well-financed, forward-thinking Group.
The purchase of the leasehold dealership represents further expansion of the Group's Vertu Honda brand and complements its existing Honda outlets in Yorkshire and the surrounding area.
With the completion of this purchase, Vertu Motors plc now operates a total of 23 sales outlets in Yorkshire representing the Nissan, Renault, Jaguar, Land Rover, Vauxhall, Kia, BMW, MINI and Honda brands.
The Group is the largest Honda dealer in Europe and now operates a total of 14 Honda car and two Honda Motorcycle dealerships throughout the UK.
Robert Forrester, CEO of Vertu Motors said: "We are delighted to acquire a dealership with such a long trading history in Huddersfield. Our experienced Vertu Honda team has a long, proud, and successful track record with the Hondabrand. This acquisition reflects the Group's strategy to continue to grow a significantly scaled franchised dealership business and further grows our representation in Yorkshire."