Volkswagen Commercial Vehicles Named Most Reliable Vanmaker At FN50 Awards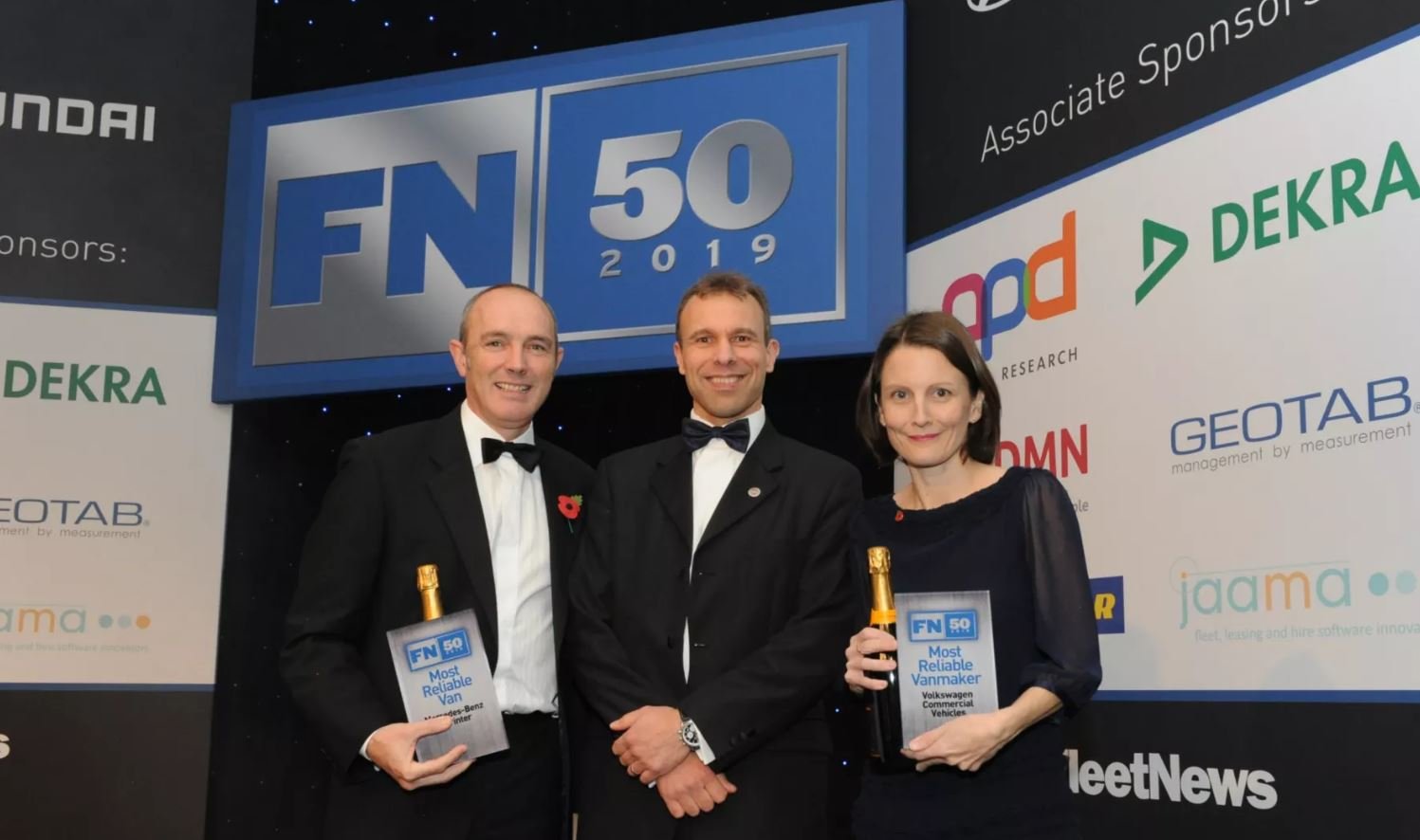 Volkswagen Commercial Vehicles has been named Most Reliable Vanmaker at the prestigious FN50 Awards.
All three of the Volkswagen models available - the Caddy, Transporter and Crafter - ranked amongst the top ten most reliable vans on the market.
The annual FN50 survey is the industry benchmark on van reliability.
Each year it gathers data from leasing companies which measures breakdowns and warranty claims for more than 213,000 vehicles. Volkswagen Commercial Vehicles came out on top for reliability, knocking big rivals off the top spot.
Held on London's vibrant South Bank, the FN50 Awards celebrated the very best commercial vehicle manufacturers.
Commenting about what was a fantastic night, Director of Volkswagen Commercial Vehicles Carl zu Dohna said: 'We know that maximising uptime is the number one consideration for commercial vehicle operators, so it's reassuring for customers choosing a van to know that our vehicles are less likely to find themselves off the road than those of other manufacturers.'
Well done, Volkswagen – here's to next year's awards!
To view the range and all the amazing deals we have available here for Volkswagen commercial vehicles at Vertu Motors, click the link below: