Why The 2020 Corolla May Be The Most Affordable Hybrid To Run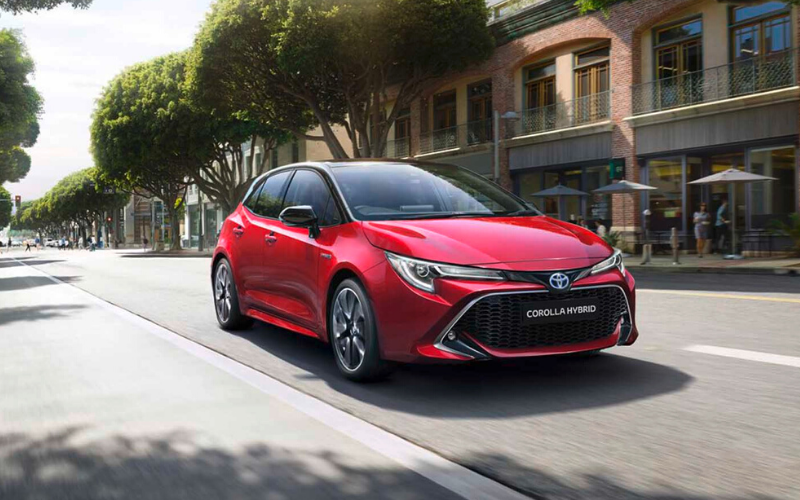 The all-new 2020 Toyota Corolla hybrid offers more than just style, comfort and a quality performance – it's set to be very efficient and incredibly economic to run.
Anyone keeping an eye on their budget will tell you that getting more than 50 miles-per-gallon of fuel from your car is a great way to keep running costs down!
When that car is also a Toyota, with historically strong resale values, plus a reputation for quality and reliability, the case for choosing it as your next car is strong. Introducing the 2020 Toyota Corolla Hybrid!
From tackling the morning rush-hour, to surviving long motorway stretches, the 2020 Corolla helps drivers cope with the hustle and bustle of daily life, whilst being an economic and eco-friendly option.
Featuring a 1.8 or 2.0-litre self-charging hybrid system, the all-new Corolla has the ability to drive in electric mode around the city – without a single puff from your exhaust.
You can cruise through your local high street without burning any fuel, or your bank balance!
As a self-charging hybrid, the driver also doesn't have to worry about locating charging points or plugging in at night. It gives everyone an easy option to go a bit greener.
Despite being cheaper to run, the 2020 Corolla is still packed with the latest technology - with a 10-inch touchscreen display, Apple Carplay and Android Auto connectivity.
Safety was also a design priority for the new Toyota Corolla, with the 2020 model the safest yet. Driving assistance systems are included, such as Lane Assist and Cruise Control, to make driving feel more effortless and confidence assuring.
Toyota Safety Sense 2.0 gives drivers extra peace of mind – dynamic cruise control, pedestrian detectors and automatic high beams are just some of the features that ensure you and your passengers are as safe as possible on the roads.
The 2020 Corolla has been built with you in mind, to be economic and also the perfect family car. You certainly get a lot for your money, yet there is nothing to fault the all-new Toyota Corolla hybrid.
For more specifications, prices and amazing deals on the Toyota Corolla, here at Vertu Toyota, please see below: