Why The All-New 2020 Toyota Yaris Is The Perfect City Car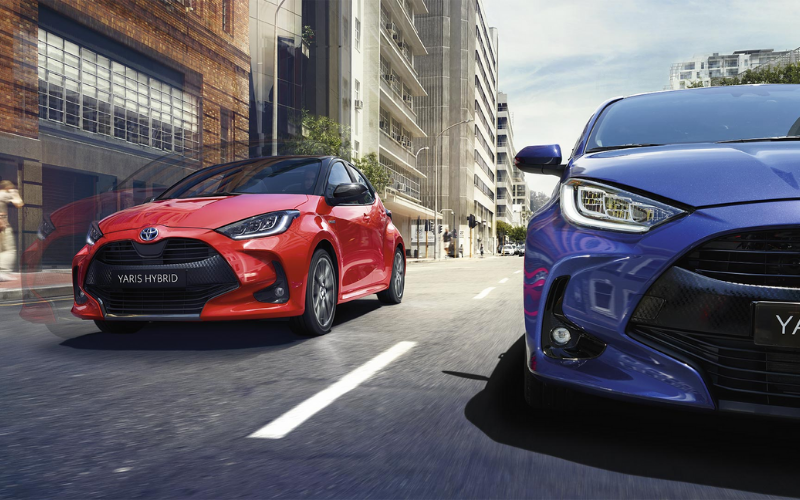 The upcoming all-new Toyota Yaris Hybrid offers more choice and more fun than ever before.
It's been designed to meet the increasing challenges of everyday urban life – from impressively helpful on-board technology, to innovative safety features, the 2020 Yaris has it all.
Today's compact car customers are among Europe's most demanding, they're people who typically lead busy lives and have to deal day-to-day with ever-more congested urban environments.
They expect their car to deliver style and practicality. The car needs to be easy to park, agile in the city and comfortable on longer journeys. It needs to have leading levels of safety and the lowest possible running costs. People are also more environmentally aware than ever before.
Thankfully, the all-new Yaris is a revamped version of a classic favourite that meets these demands.
From tackling the morning rush-hour, to parking in the tightest of spaces, the 2020 Yaris Hybrid will help drivers cope with the hustle and bustle of daily life, whilst being an economic and fantastically eco-friendly option.
The size of the Yaris is perfect for great manoeuvrability, helping you to nip in and out of town quickly and easily and making parking a complete breeze.
Featuring Toyota's impressive new fourth-generation hybrid technology, the upcoming Yaris holds a 1.5-litre hybrid system. What's more, the all-new Yaris has the ability to drive in pure electric mode, making cruising around city streets a breeze.
As a self-charging hybrid, the driver won't have to worry about finding charging points or plugging in at night. The Yaris gives everyone an easy option to go a bit greener, whilst the affordable price-tag and low running costs just make amazing added benefits!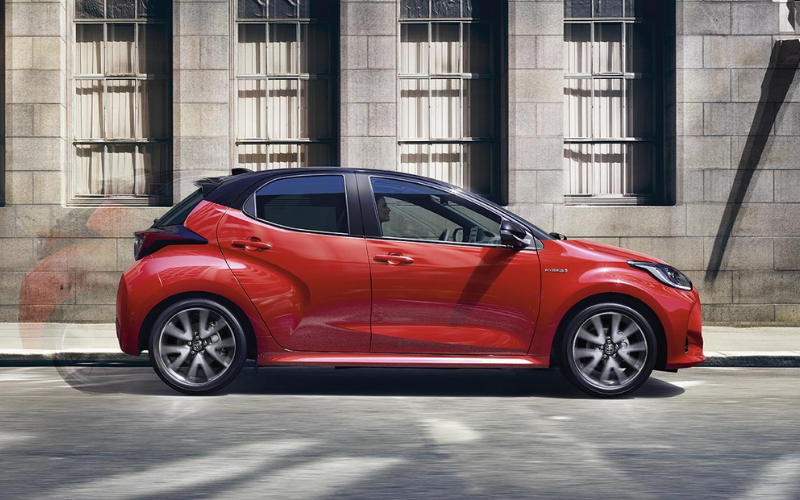 The new Yaris has also features upgraded comfort. The front seats include greater support while larger wheel space means sitting in the back reveals a surprisingly roomy supermini, with lots of space for passengers and their luggage.
To make sure there are less complaints through your longer journeys, the rear seats are comfier and more supportive than the small car norm.
Packed with the latest technology, the 2020 Yaris hybrid comes with an 8-inch touchscreen display, Apple Carplay and Android Auto connectivity.
There's also the option to have a 10-inch above dashboard Head Up display, so you can make sure your new Yaris really does come with all the bells and whistles.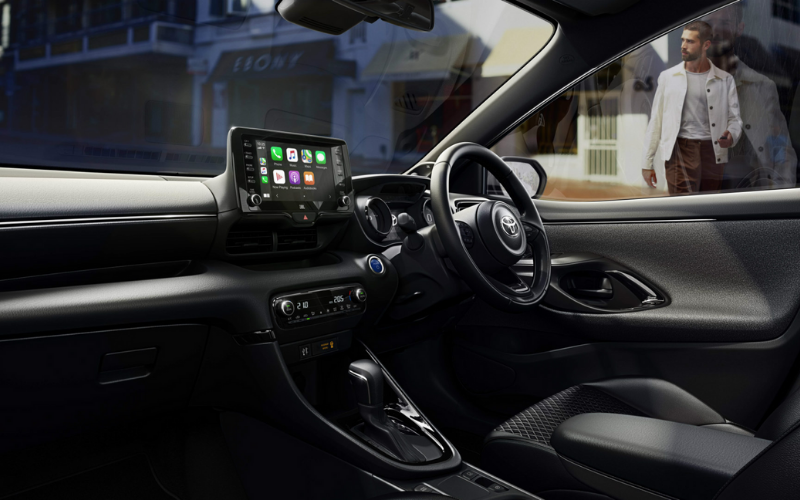 Safety was also a design priority for the new Toyota Yaris, with the 2020 model aiming to be one of the world's safest cars. Advanced driving assistance systems are included, such as Lane Assist and a parking camera, to make driving easier and even safer.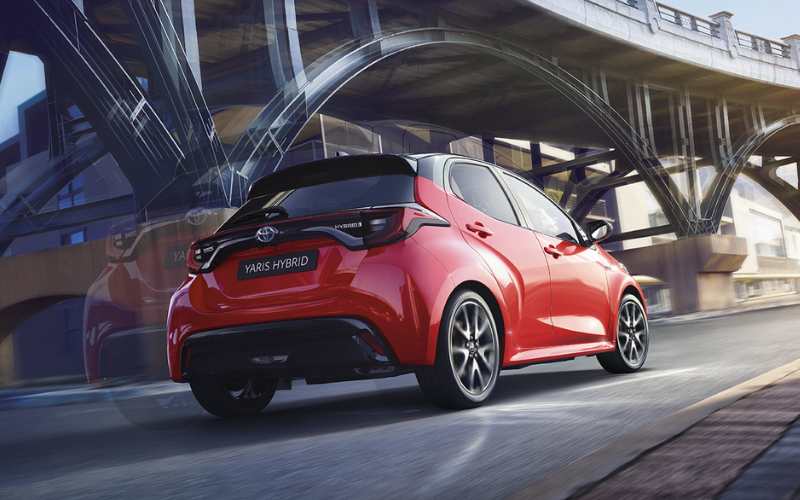 The Toyota Yaris is also a great car for first-time drivers. It's cheap to run, has great fuel economy and is an ideal size to safely start your journey on the roads!
There is very little to fault the all-new Toyota Yaris Hybrid, built with you in mind to be the perfect city car.
If you'd like to see our great deals on the new Toyota Yaris, click here:
If you'd like to learn more about hybrid cars and electric vehicles, click the link below: