305bhp for Volkswagen Golf GTI Clubsport S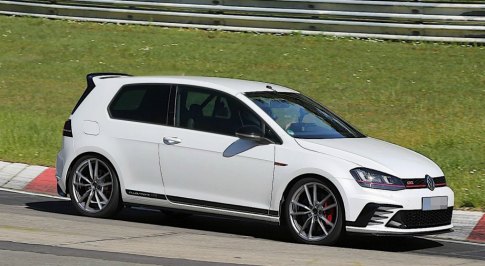 Volkswagen has confirmed reports that its upcoming new hot hatch, the Golf GTI Clubsport S, will debut in May at the Wörthersee Meet in Austria.
The engine for the Clubsport S is a turbocharged 2.0 litre, generating 205 break horsepower. The rear seats have been thrown out, making for more cabin space and a significantly lighter car, making this Clubsport more powerful than previously iterations, which were already racetrack-worthy. The Clubsport S has been seen during its high speed testing phase at Nürburgring in early April. It has been theorised that the car's design has been inspired by the Porsche 911 GT3 Clubsport.
The car is now in the latter stages of development, and is due for release later in 2016. Volkswagen have confirmed they are aiming to produce a limited number, estimated at 5,000. In terms of price, Volkswagen have so far remained vague, but it's safe to assume that, due to the limited number that will be produced, it will be in a higher price bracket than the current Clubsport, and the current reigning Golf, which easily fetches £31,125.