5 Tips to Help New Drivers Buy Their First Car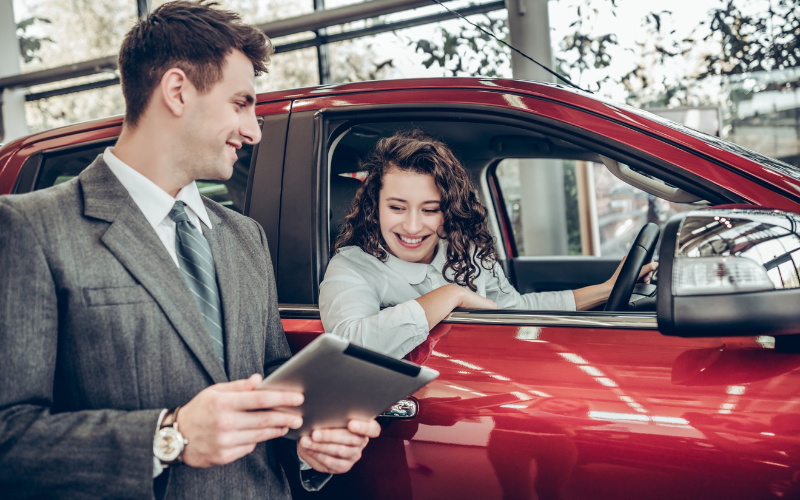 So, you've finally done it! After months of preparation, taking lessons, and revising the theory, you've passed your driving test and are ready to buy your first car. However, picking out the right vehicle for the right price is easier said than done.
According to our survey data, only 54% of new drivers actually knew what they were looking for in a first car. That's why we have pulled together this guide, detailing exactly what you need to do before making your very first purchase.
Continue reading, below, for five expert tips on how to buy your first car.
1. Try before you buy
According to our research, even after passing their driving test, 28% of new drivers took longer to feel confident on the road than they initially expected. Another 28% were still asking for driving advice from friends and family after passing.
So, to help you become more certain on the road in your new car, you should always ask for a test drive in any potential purchases. This will help you become more accustomed to how the vehicle performs ahead of time, better preparing you for your first journey. A test drive will also give you the opportunity to ask any questions you may have about the car and its performance, helping you make a more informed purchase.
If you want to book a test drive with Vertu Motors, book an appointment today.
2. Think about more than just price
Of course, when shopping for your first car, price will be the first piece of information you check on any listings. However, you shouldn't just compare costs to find the best starter vehicle.
Instead, you should also consider aspects such as engine power, number of seats, mileage, and boot space. Think about the practicalities you will need for your first car, and tailor your search accordingly, even if that means shelling out a little more money than you initially expected.
To find your perfect vehicle, check out our handy car matcher tool. With just a few simple questions, we will create a bespoke list of cars that match your requirements, helping you compare more than just price points.
3. Research any cars that catch your eye
Once you've identified a car that appears to tick all your boxes, you then need to find out whether the listing is too good to be true.
In our survey, 13% of new drivers wanted to know more about their first car before buying it, wishing they had access to the MOT and service history, as well as insights on the condition of the internal mechanics.
While this information might not be obvious or available on all online listings, you're well within your rights to request the appropriate documentation. It's important to understand the overall condition of your vehicle before buying, ensuring it stands the test of time.
If you purchase your first car from a reputable dealership, such as Vertu Motors, you can rest assured that each vehicle has been quality tested by expert technicians.
4. Learn the language
For a new driver, the amount of terminology and jargon involved when purchasing and owning a car can feel like learning a completely different language.
For example, 17% of respondents to our survey believed that a milometer is the device in a car dashboard that counts the total number of miles remaining based on fuel levels. Whereas a milometer is actually the device that measures the number of total miles travelled.
Take the time to familiarise yourself with the most common car terms on car listings. This will give you a more complete view of the vehicle's condition and performance.
5. Listen to expert advice
Whether you do your homework or not, buying your first car is a learning experience. You just don't have the same knowledge and experience as drivers who have decades on the road to inform your decision.
However, don't be afraid to call upon the expertise of someone more experienced to offer advice on your potential purchase. According to our survey, 67% of respondents sought guidance from family members, while 53% asked friends for motoring advice. Yet, only 29% of respondents asked for advice from the place they purchased their car, which is arguably the best place to receive guidance.
If you are looking to purchase your first vehicle, you can talk to our dedicated sales team and receive expert guidance on any cars that catch your eye. From sharing details about a specific model or providing more information about electric vehicles, we have the answers you seek.
Now you know the ins and outs of buying a car, you're ready to start shopping for your very first purchase. Head over to the Vertu Motors website today to browse our extensive collections of new and used cars.