A Vehicle Tour of the New Mercedes Benz EQB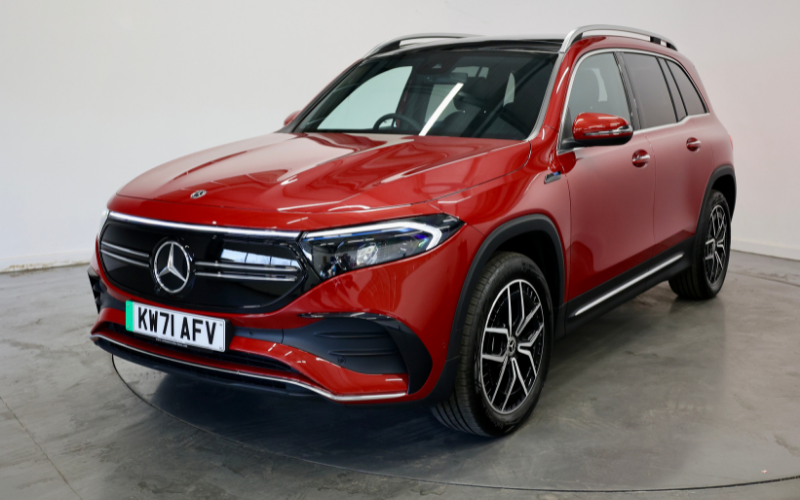 If you're looking for a large and luxurious electric vehicle that can transport the whole family in comfort and style, the Mercedes Benz EQB should be top of your list.
It is the latest car to join the Mercedes EQ lineup - the electrified arm of the Mercedes brand.
Watch our full vehicle tour below, or read on to learn more.
Exterior
The EQB has been based on the popular GLB model, meaning it has a distinctive and slightly boxy style.
The front end has been aerodynamically optimised with its distinctive closed-off grille. Other notable features include the LED high-performance headlight strip that runs the width of the bonnet and blue Mercedes detailing that is classically 'EQ'.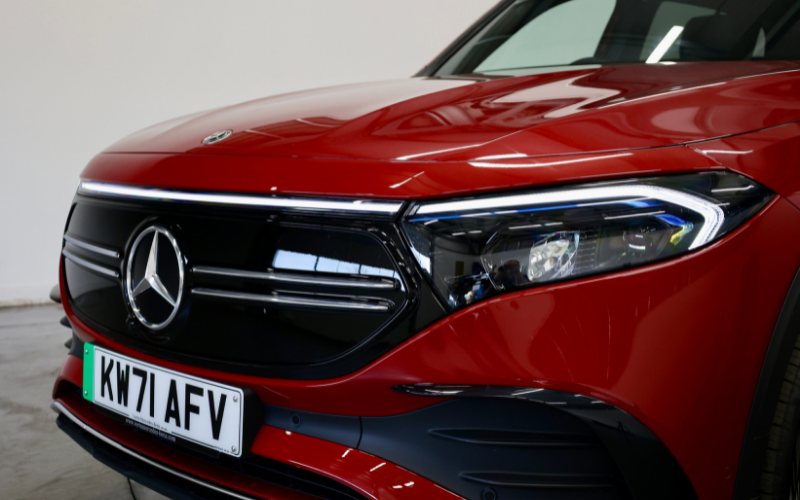 Moving around the side of the vehicle, attention is drawn to the large alloy wheels which really look the part - a number of wheel designs and sizes are available to choose from; our model had 19-inch five-spoke alloys.
At the rear, another full-width LED light bar runs from side to side, and the tailgate opens to reveal a spacious boot.
Interior
Comfort has been prioritised in the EQB. The space inside is versatile – with enough room to play with depending on whether you need to transport people or luggage. Boot capacity is 465 litres extending to over 1,700 litres with the rear seats folded down.
At standard, the vehicle is a five-seater, however, there is the option to accommodate up to seven people with two additional seats in the very rear. It is worth noting that these extra seats are best suited to children.
Similar to the exterior style, the interior feels like that of the GLB, however, some trendy design tweaks give it its own identity, such as coloured accents on the air vents and ambient lighting throughout.
In the front, your attention will immediately be drawn to Mercedes' intuitive touchscreen infotainment system, MBUX, which sits in the centre of the dash. You'll be able to connect your phone easily, with Apple CarPlay and Android Auto compatibility. Sat nav also comes as standard, and the software will show you charging points along your route, so you needn't ever worry about running out of charge.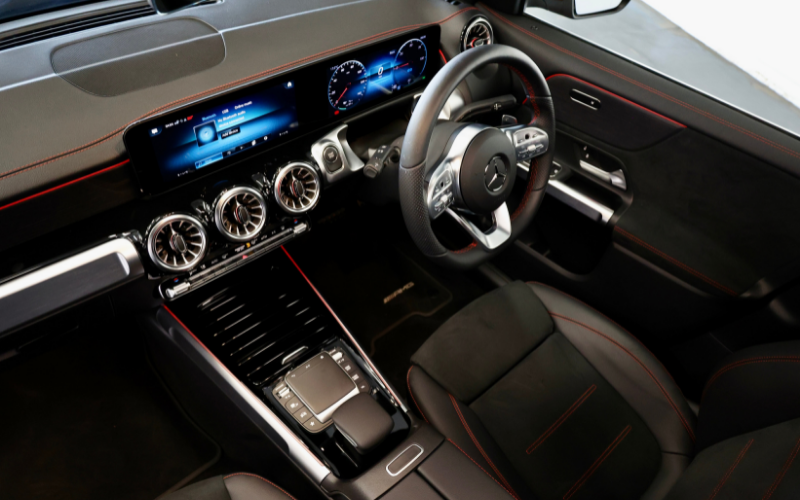 Another handy feature is the independent climate zones which allow you to manage the temperature in different parts of the cabin – banishing arguments over the air conditioning or heating!
There are a number of driver assistance systems in place or available in the EQB. Automatic Emergency Braking and Lane Keeping Assist come as standard, and advanced features such as Pedestrian and Cyclist Warning, and Adaptive Cruise Control are available as extra.
Overall, the interior is spacious and well laid out, with a number of handy storage compartments throughout and lots of useful features such as armrests, cupholders and USB charging ports. The Premium Package also includes an impressive panoramic sunroof with blinds - if you're feeling fancy.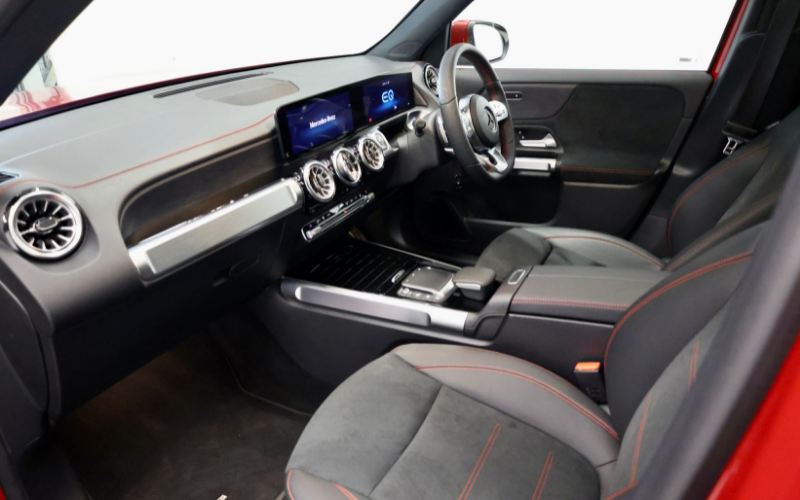 Battery, Charging and Range
The new Mercedes EQB 350 4MATIC will come with a 66.7kWh battery, producing a range of up to 257 miles. It's compatible with 100kW rapid charging which means you can give the battery a top-up charge of up to 80% in just 30 minutes.
Expect the instant response of electrified driving and a truly smooth ride. You'll be able to toggle through different driving modes too, allowing you to customise your experience inside.
The new Mercedes EQB is an exceptional vehicle that could be the answer to your electric family car needs. It has a stylish exterior, comfortable interior and an impressive range. Plus, for a vehicle of its kind, it comes in at a very affordable price.
Follow the links below for more information.
Contact Your Local Mercedes-Benz Dealer