Auto Trader New Car Awards Name Toyota Most Reliable Brand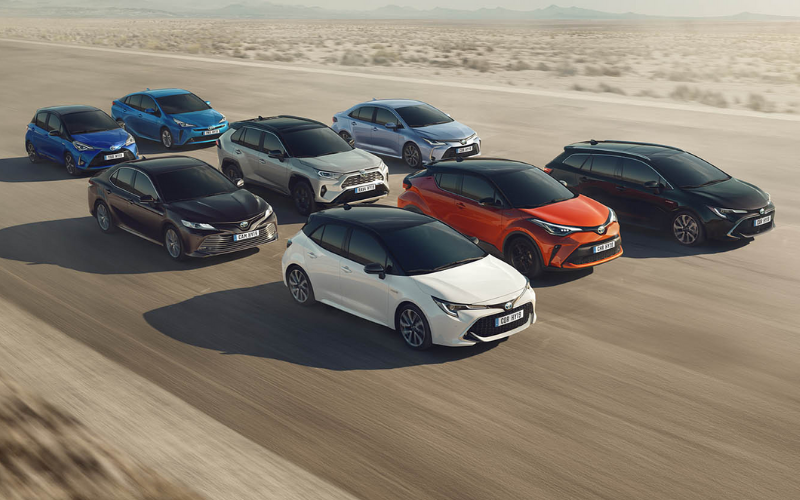 At the 2021 Auto Trader New Car Awards, customers across the UK have voted Toyota the most reliable car brand.
The winner is chosen based on the real-world experiences of UK motorists, with more than 148,000 people submitting their opinions on a wide range of ownership categories.
Rory Reid, Auto Trader's YouTube Director, commented: 'Whether it's a mighty Land Cruiser blasting through the desert, or a nippy Corolla tackling the rush hour traffic, Toyota has long had a reputation for superb reliability, and our survey proves it's much deserved.
'We were inundated with owners praising their Toyotas not just for their durability, but for their brilliant combination of practicality and fun driving performance.'
Auto Trader customers rated their cars across 16 different criteria, from reliability and performance to appearance and running costs. They were also asked about their overall satisfaction with their vehicle and how likely they would be to recommend it to others.
This year's Auto Trader New Car Awards were announced this week in an on-line event.
Toyota has since declared: 'The quality, reliability and durability built into every Toyota vehicle were key to securing the award and are also the foundation for the launch this week of the ground-breaking new Toyota Relax warranty programme.
'This provides owners with complete peace of mind protection for their vehicle for up to 10 years.'
A first for the UK motor industry and unmatched in its scope by any other manufacturer's warranty programme, it gives 12 months/10,000 miles' cover each time a vehicle is serviced at an official Toyota centre.
Any Toyota up to 10 years old or with up to 100,000 miles on the clock is eligible. The warranty is automatically applied and there is no extra cost to the customer.
To take a look at the excellent deals we have across the latest Toyota range, click the link below: