DVLA Plans To Scrap Physical Driving Licences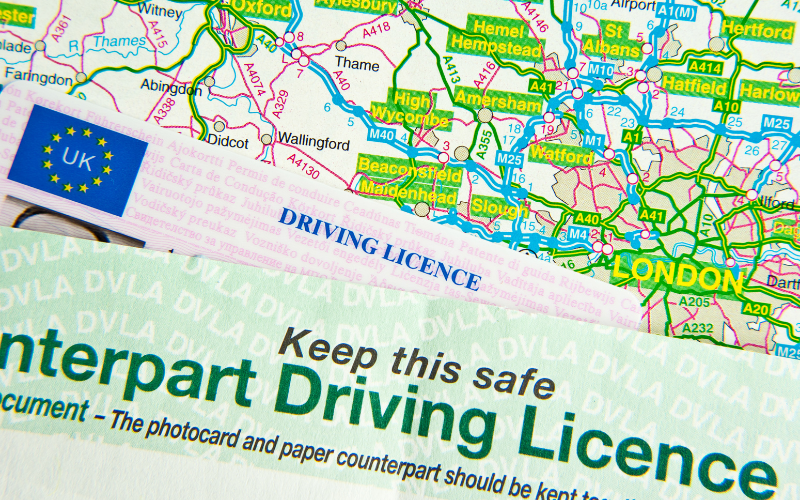 In a bid to make the UK transport network 'fairer, greener and more efficient', the government are planning to introduce digital driving licences.
These will replace the physical paper and plastic components of a driver's licence (both provisional and full) that we're currently used to.
For now, the change is set to move provisional cards online and remove paper test certificates. Full licences will eventually make the transition to digital form too, however plastic licences will still be available for the time being.
To help you keep your future digital licences readily available, the Driver and Vehicle Licensing Agency (DVLA) are in the process of developing an app. We can expect to see this by 2024.
The UK government actually first began digitising driving-related documents back in June 2015. The paper counterpart of driving licences, which includes penalties and the type of vehicle you're allowed to drive, has already been scrapped for a virtual version.
Why are we going digital?
Whether your 'safe place' in the house is so safe that you can't even find it, or you've had the misfortune of having your purse stolen, things do disappear... we've all been there!
By going digital with important documents, such as MOT certificates, driving test certificates and even your actual driving licence, you'll not have to worry about where you put them. It also means you can display them as and when needed.
Steve Gooding, Director of Motoring Research Charity the RAC Foundation, comments: 'These days the one thing drivers are most likely to have with them is their phone, so using it to carry their driver's licence could be quite handy.
'The risk is that the more personal data we store on our phones, the more tempting a target they become for thieves and hackers.'
What does the DVLA have to say about digital driving licences?
As part of their strategic plan for 2021-2024, the DVLA has commented: 'We will introduce a digital driving licence for provisional drivers and also start to build a customer account facility.
'This will ultimately give our customers personalised, easy and secure access to a range of services and allow them more choice in how they transact with us.
'Our services will be secure, scalable and resilient and we will continue to explore and expand the use of emerging technologies.'
Stay tuned in our newsroom for more automotive industry updates, to keep you in the know.