Get To Know The All-New Land Rover Defender V8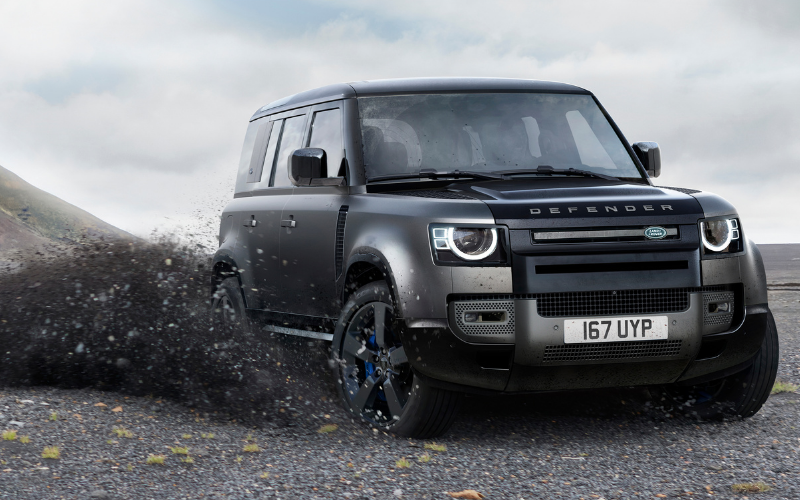 Delivering new levels of driver engagement and agility, both on and off-road, Land Rover has launched the powerful Defender V8.
The all-new Defender V8 is now part of a range of enhancements made to the brand's unstoppable, iconic and award-winning 4x4 family.
The Defender is not only made to go anywhere and do anything, it's now designed to suit anyone too.
Building on decades of Land Rover V8 heritage, the powerful Defender V8 joins the range of plug-in hybrids, and efficient Ingenium petrol and diesel powertrains available.
With the V8 variant of the Defender available in both 90 and 110 form, it harbours a new 525HP supercharged engine. This makes it the fastest and most powerful production Defender ever made.
See (and hear) the all-new Defender V8 in action, here:
Capable of sprinting from 0-60mph in an incredibly impressive 4.9 seconds, it's a Defender not to be sniffed at.
The Defender 90 V8 can also hit a top speed of 149mph – not that you'd need to, but it's just nice to know.
With the all-new Defender V8, power certainly meets durability. It offers bespoke chassis settings and transmission tuning, combining to make it the most capable and dynamic example of Land Rover's legendary and award-winning 4x4.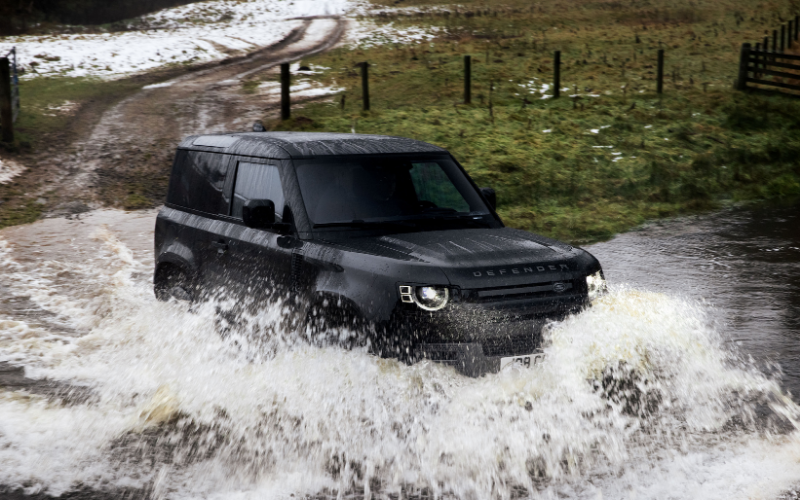 As a potent new flagship, the all-new Limited Edition Defender V8 Carpathian combines the power and capability of the Defender V8 with a unique combination of design elements.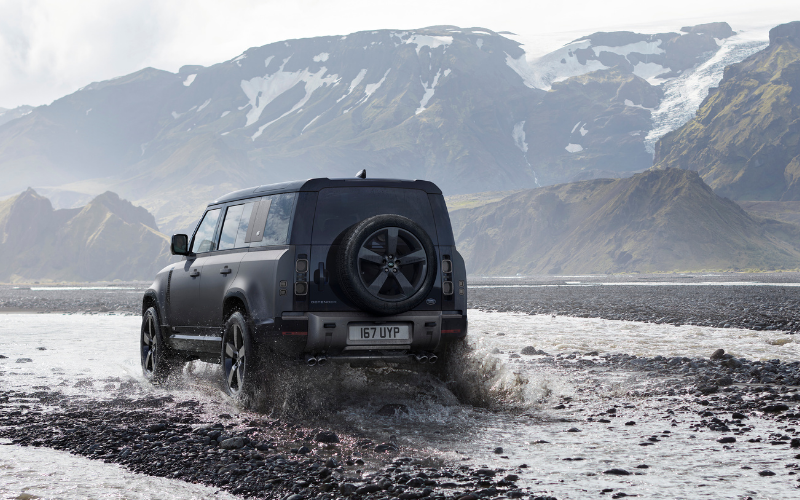 In addition, the latest special edition model - the new Defender XS Edition - replaces the successful First Edition and features unique exterior design enhancements and comprehensive specification.
You can even choose your new Defender V8 exactly how you like it – personalising it to your personality and preference. New Bright Pack and Extended Bright Pack options provide even greater scope for complete personalisation across the Defender line-up.
Inside, you'll be able to find a new state-of-the-art, larger screen than ever before.
Take a virtual tour of the interior, here:
The all-new optional 11.4-inch touchscreen is over 60% larger than the existing display. It includes Land Rover's intelligent and intuitive Pivi Pro infotainment, plus wireless device charging with new signal boosting technology for enhanced convenience.
Wherever you take your new Defender V8, you'll be sure you'll stay connected with anyone, anytime.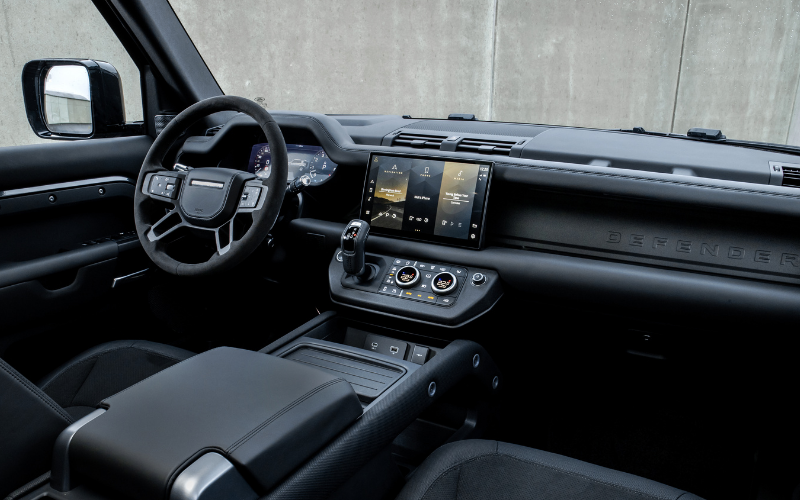 The new variants now mean an incredible extended Defender family – there's definitely a vehicle ready to suit you and your lifestyle.
With the breadth of choice spanning from the 90, 110 to Hard Top derivatives, with petrol or diesel engines available, plus a Plug-in Hybrid capable of 27 miles of EV driving, there's never been a better time to choose the reborn Defender.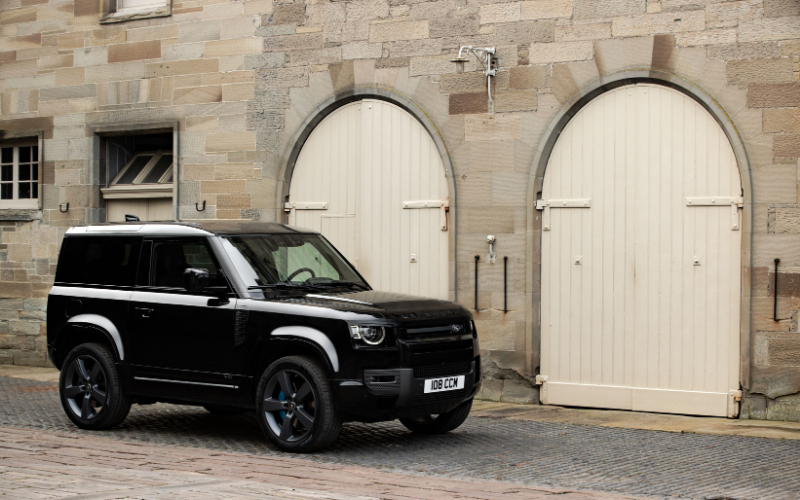 Chief Product Engineer at JLR, David Hemming, declared: 'The introduction of our V8 powertrain adds a new dimension of driving engagement and off-road capability to Defender.
'Fast and fun to drive, it represents the pinnacle of the Defender family and is as rewarding on the road as it is capable off it.
'We've also broadened the appeal of the entire Defender line-up with new derivatives, option packs and enhanced connectivity, so there really is a Defender for everyone.'
You can shop the all-new Land Rover Defender V8 right here at Vertu Land Rover. We promise a first-class buying experience, with fantastic deals to match:
All-New Land Rover Defender Deals
Additionally, if you'd like to find out more about electric vehicles and hybrid cars, click the link below: