Ground Breaking Golf GTI Clubsport S Sells Out in UK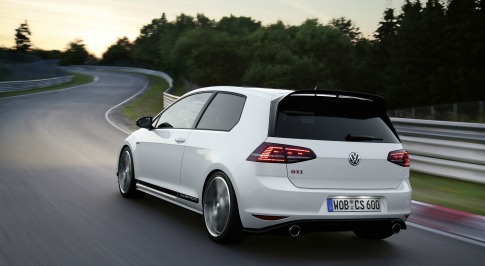 Every single unit of the illustrious Golf GTI Clubsport S has been snapped up upon the car's release in the UK.
Of the 400 Volkswagen Golf GTI Clubsport S's which will be produced, 150 are meant for the UK, and all of them have been pre-sold. It's no wonder the car has done so well in the UK, a country in which hot hatches are perpetually popular, more so than any other country. The limited edition Volkswagen's are due to be shipped to their owners in just a few months, beginning in early October.
The Clubsport S has been the talk of the motoring industry for some time, and its blistering specs are to its desirability. Considered the ultimate iteration of the Golf GTI, the car packs a 2.0 litre TSI engine generating 309bhp, the power of which led to the car setting a record lap time at the iconic Nürburgring in May.