It's All In The Detail: A Three-Part Series With Yorkshire Cricket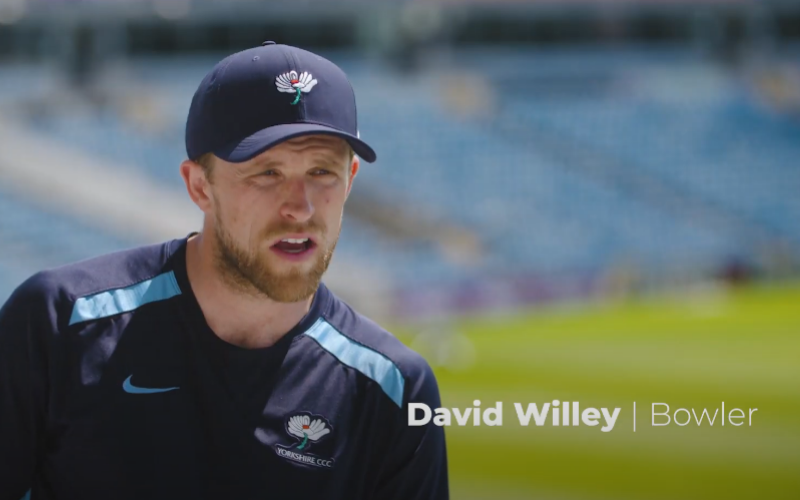 To celebrate our new official partnership with Yorkshire County Cricket Club, we've put together this three-part series that delves into the marginal gains involved in professional sport.
These episodes emphasise that the difference between something good and something great is attention to detail. See the three episodes below, in which we speak to various familiar faces to any Yorkshire cricket fan.
In our first episode, we spoke to world renowned left-handed batsman and bowler, David Willey. As well as playing for Yorkshire Cricket, David Willey has made more than 80 appearances for England across ODI and T20I cricket.
David Willey suffered a potentially career-ending back injury, but subtle tweaks to his bowling technique have allowed him to regain full fitness:
In our second episode, we spoke to someone considered a legend in his own right amongst Yorkshire cricket fans.
Here, we spoke to Andy Fogarty, the highly experienced head groundsman at Yorkshire Cricket.
Find out why pitch preparation and attention to detail can be the difference between winning and losing:
In our final episode of this series, we spoke to Tom Kohler Cadmore - batsman, bowler and now wicket keeper for Yorkshire Cricket.
Tom reveals how increasing your skill set can provide advantages not only to selection chances but to overall team gains:
Stay tuned in our newsroom for another #ItsAllInTheDetail series, coming very soon.
You can also stay in the loop by subscribing to our YouTube channel, here.