Jeep heads for the water and one of the world's most famous boat races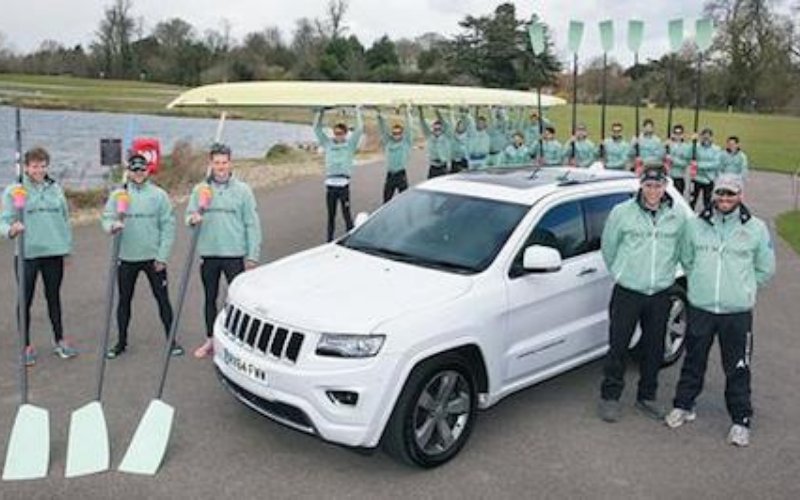 It's best known for its unbeatable qualities on land, but this weekend, Jeep will support the Cambridge University Boat Club as official tow car provider at the 2015 BNY Mellon Boat Race.
A Jeep Cherokee Overland will tow the 3000kg trailer, containing the Cambridge crew's boat to Putney for the start of the famous maritime event.
With 247bhp available from its 3.0-litre V6 turbo diesel engine, the Jeep's 3500kg towing capacity is more than enough to cope with the 60-foot German-built rowing boat and trailer.
Steve Trapmore MBE, Chief Coach of Cambridge University Boat Club, said: "There are few cars, of the right size and towing capacity that are suitable for this job, but the Jeep is perfect."
The Grand Cherokee Jeep, which was top of Cambridge's wish list when looking for a suitable partner, will stay with the Boat Club while they attend the GB National Team selection trials during April.
Chloe Haywood
Damien Dally, head of brand Jeep UK, explained: "We are delighted to loan a Jeep Grand Cherokee to the Cambridge University Boat Club, and wish them every success in the race.
"It's comfortable, spacious, and as a tow vehicle, I can't think of anything better to take that famous boat down to the Putney start line. I'm sure the event will be a fantastic spectacle on Saturday."
by: Vertu Editorial