Jeep's Grand Cherokee score top UK Sponsorship award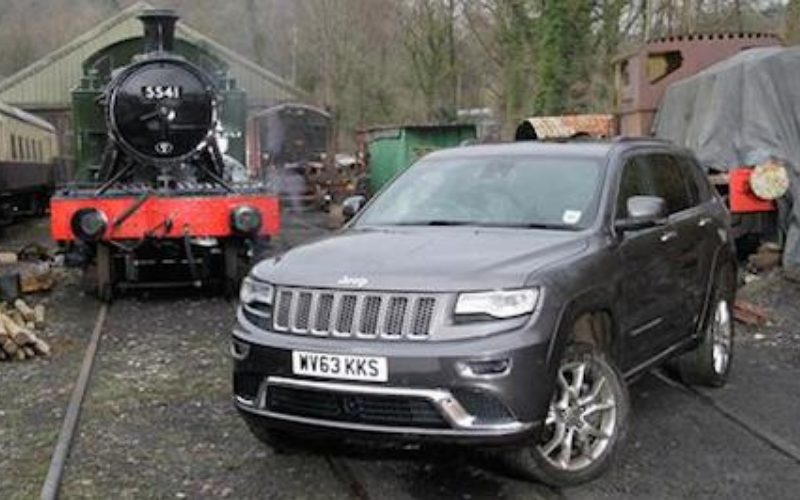 The Jeep Grand Cherokee has scooped a top honour at the UK Sponsorship Awards 2015.
The award, 'TV Sponsorship over £750,000', was won by Jeep and National Geographic, following the off-road brand's year-long sponsorship of Primetime on the Nat Geo Channel.
Working with the Maxus Partnership and Sky Media, Jeep and Nat Geo produced a series of documentary-style content pieces, bringing to life the unique aspects of the Grand Cherokee.
National Geographic presenter Tim Shaw, a keen car enthusiast, embarked on a UK road trip in the Jeep, filming 60-second reports at interesting landmarks along the way.
Additionally, 30-second edits of the mini-adventures were used to target Jeep audiences across the Sky Media Portfolio, featuring alongside news and sports programmes. The Jeep and Nat Geo collaboration was widely shown across both companies' websites, as well as Sky Sports and News digital channels.
Damien Dally, head of Jeep UK, said: "To win this award, we had to show that Jeep was putting TV sponsorship at the core of its activity. Just showing Jeep idents around a show would not have been enough: we had to demonstrate that we had worked with a TV show to create an interesting experience for viewers.
"Working with the National Geographic production team, I believe we managed to achieve that, while leaving viewers in no doubt which vehicle was at the heart of Tim Shaw's road trip. I'm delighted with the outcome and very pleased that the judges from the UK Sponsorship Awards liked it too."
Jeep has already signed up to renew the partnership for 2015, with a new challenge for Tim Shaw and his Grand Cherokee.