Kia Europe Debuts Two New High-Tech EVs at IAA Mobility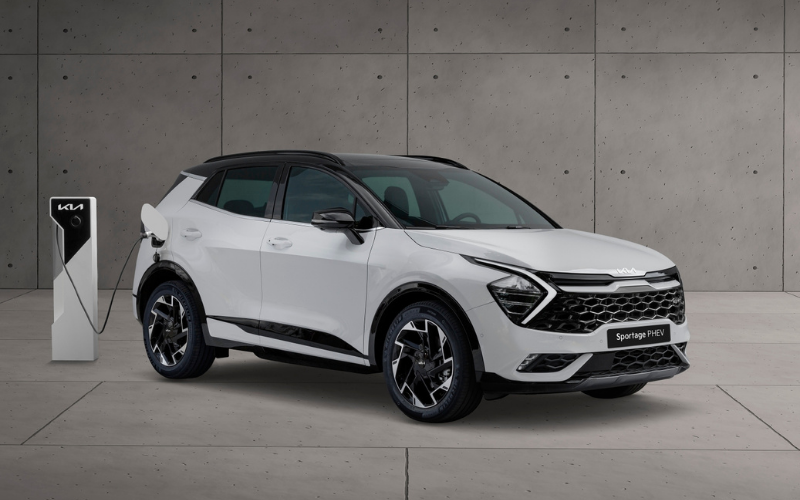 At the IAA Mobility summit in Germany last week, Kia Europe debuted two advanced electric vehicles, further strengthening their position as pioneers in zero-emissions travel.
The All-New Plug-In Hybrid (PHEV) Sportage took centre stage. The highly efficient, practical and attractive SUV is more than capable of facing the demands of everyday life aswell as tougher off-road driving. Alongside this, Kia's first dedicated battery electric vehicle (BEV), the EV6, was on display, showcasing the very best of Kia's new design philosophy.
The Sportage Plug-In
The new European PHEV Sportage has been developed with advanced powertrain innovations and the latest technology, creating a perfect blend of performance with the option of emission-free electric driving capable of covering most daily trips.
The model will feature Kia's 1.6-litre T-GDI engine, a 66.9kW electric motor and a 13.8kWh lithium-ion battery with an advanced six-speed automatic transmission, which provides 265PS.
The battery is placed between the two axles which ensures not only a balanced weight, but also a practical and comfortable interior space. The battery itself features a management unit which constantly monitors factors such as current and voltage as well as providing fault diagnosis when required.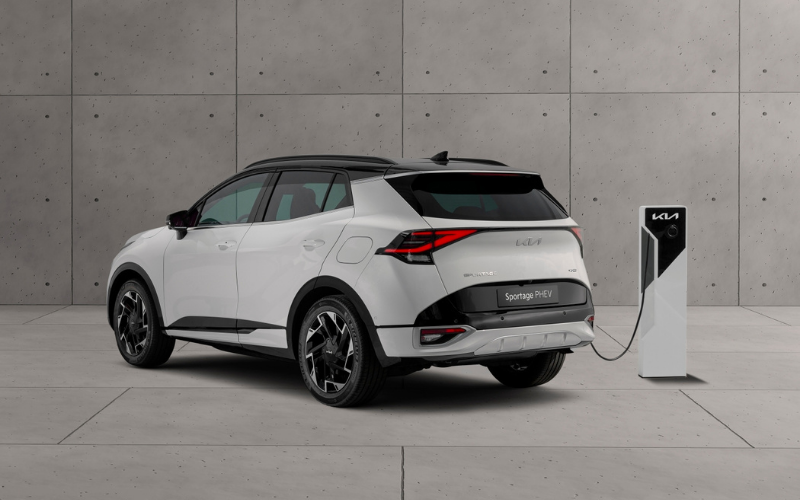 The EV6
Kia's first dedicated BEV is also the first vehicle to be built on the new Electric Global Modular Platform (E-GMP).
Available in multiple long-range powertrain configurations, it's also Kia's first electric model which is available in two-wheel drive (2WD) or all-wheel drive (AWD).
The 2WD 77.4kWh EV6 has an all-electric range of up to 328 miles from a single charge (WLTP), and can accelerate from 0-62mph in just 5.2 seconds. It can also charge from 10% to 80% in under 20 minutes.
The EV6 comes equipped with a range of Advanced Driver Assistance Systems and plenty of convenience tech. Expect the likes of; Highway Driving Assist with lane change assist, Blind Spot View Monitor, Forward Collision Avoidance Assist and Intelligent Front Lighting technology, 'relaxation' seats and 12.3-inch curved infotainment displays.
The advanced E-GMP architecture means the floor is flat, which helps to create a comfortable and roomy interior, with 1,078mm front legspace and 990mm legspace in the rear. The boot has generous capacity for up to 520-litres of cargo - making it an ideal family car.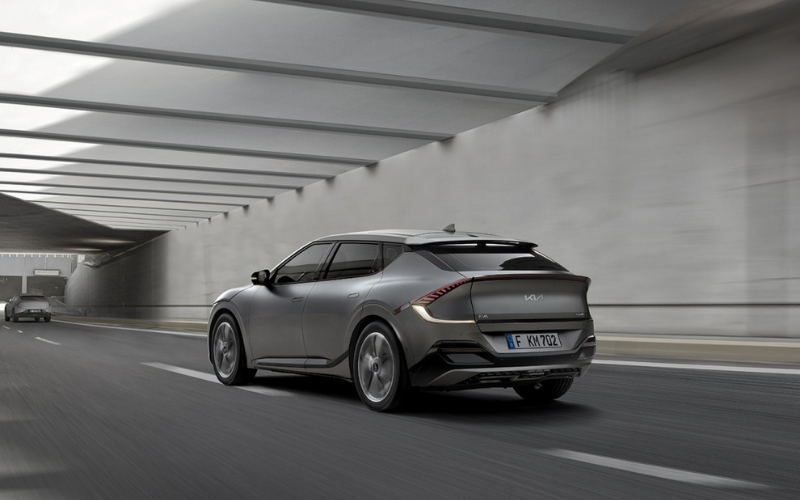 Exact UK model information, pricing and sale dates for the Kia Sportage PHEV will be released in due course. Keep an eye on our Newsroom for all further updates.
Want to learn more about electric and hybrid driving? Check out our EV Hub for more.