Kia Reaches 50,000 Electric Vehicle Sales Milestone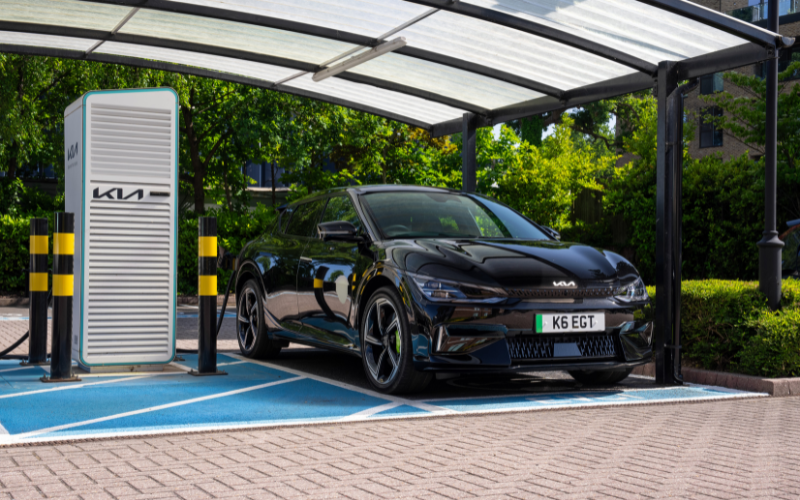 In a remarkable achievement, Kia has surpassed the 50,000 electric vehicle sales milestone in the UK during July of 2023.
The success reflects Kia's growing market presence within the automotive industry, and their commitment to creating a sustainable future. The milestone securing vehicle was a rear-wheel drive EV6 'GT-Line S' in Runway Red, registered on 27th July.
Contributing to this huge milestone, Kia have sold 10,698 electric vehicles so far this year, indicating a potential record-breaking year for the company. This July has also proven to be truly exceptional for the company, achieving an impressive 9,624 sales across all models and a record breaking 1,555 electric car sales.
From Kia's first electric vehicle production in April of 2015, the company have come a long way in their commitment to sustainability. Now, nearly half of Kia's total sales are electrified models (hybrid, plug-in hybrid or electric).
Contributing heavily to their success, the Sportage became the best-selling car in the C-SUV segment, and the second best-selling car of any brand in the month, with 3,060 sales. The Picanto has continued to prove its popularity in the A-segment, finishing the month as the second best-selling car across retail and fleet sales combined for both the month and year-to-date.
Kia's outstanding July performance highlights its impressive growth and dedication to sustainable mobility. The achievement of 50,000 electric vehicles sales propels Kia as a significant player in shaping the future of transportation!
Experience the future of transportation today - shop our latest deals on the electric Kia range.