Kia Sorento Crowned Best Large SUV At Diesel Car And Eco Car Awards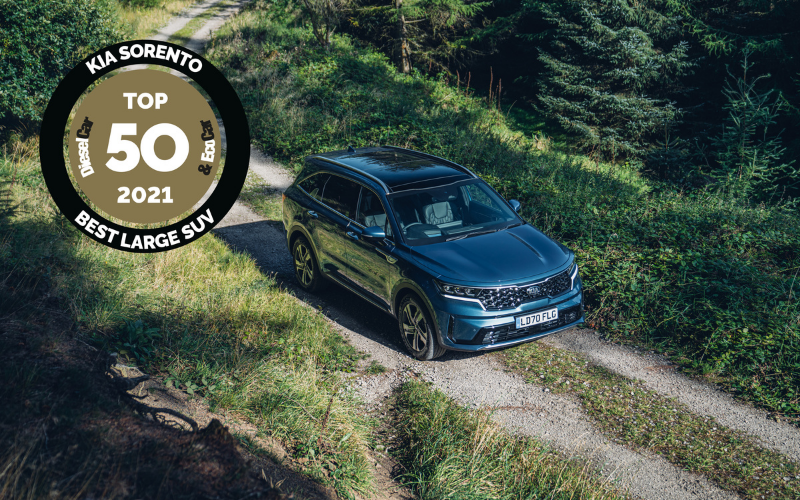 Diesel Car and Eco Car magazine has awarded the all-new Sorento the title of Best Large SUV in its annual Top 50 list.
The latest Sorento placed 19th overall in the 2021 rankings. It was undoubtedly the standout large SUV, taking home the best-in-class accolade.
Not only did the Sorento impress judges, but the Sportage, Ceed and Niro also stole spots on the list, placing 27th, 32nd and 39th respectively.
Launched late 2020, the all-new Kia Sorento is available with a choice of powertrains to suit all customer needs, including Hybrid, Plug-in Hybrid and Diesel.
Often commended for its immense practicality and space for seven occupants as standard, the Sorento ticks all the boxes a large SUV should.
Commenting on the Sorento's impressive category win, Ian Robertson, Editor of Diesel Car and Eco Car magazine noted: 'The all-new Kia Sorento isn't just a rival for models like the Skoda Kodiaq, it's also got its sights set on stealing Land Rover Discovery Sport and Volvo XC90 customers, too.
'Yes, it's gone upmarket, with bold looks and a luxurious interior that makes Kia's flagship model seriously impressive.
'Its three rows of seating add flexibility, and even in seven-seat mode there's boot space large enough for shopping or holdalls.'
Robertson continues his praise: 'The Sorento is loaded with features, from its slick 10.25-inch touchscreen to air-conditioning for all seven occupants.
'To cap it off, the Sorento can tow 2,500kg and comes with a seven-year warranty.'
Highlighted for being a 'simply fantastic all-rounder and family car', the new Sorento successfully offers a spacious interior, large boot capacity and a commanding driving position.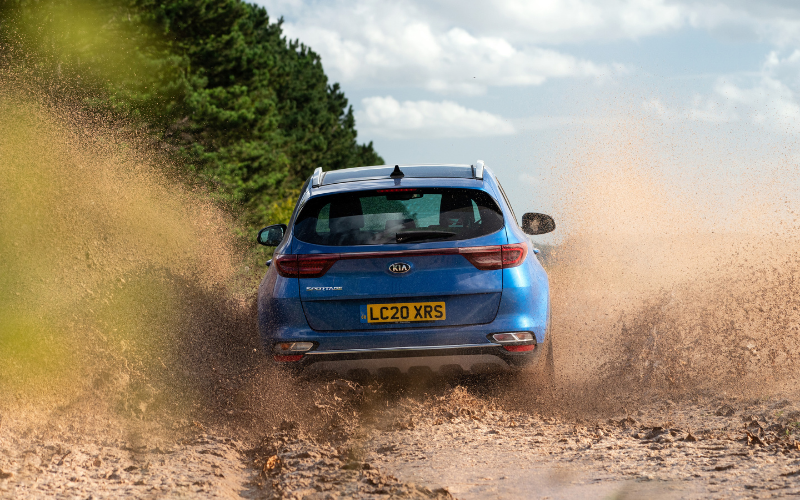 The judging panel also emphasised the car's high standard specification, even in '2' grade trim with the Sportage benefiting from 48-volt mild-hybrid technology as standard for its 1.6-litre CRDi diesel, boosting fuel-efficiency.
Additionally, the Diesel Car and Eco Car judges noted that the Ceed scored higher in the list than its respective class rivals.
Robertson commented that the Ceed is, 'Stylish inside and out, and now comes with desirable mild hybrid diesel engines.
'The chassis is planted, and various driving modes help tailor the driving experience for comfort or a more sporting feel.'
The Niro continued its recognition within the Top 50 list, having previously been voted as 2018's Best Hybrid. The Niro was praised for its fashionable SUV silhouette and choice of electrified powertrains, as well as recent updates that see the car keenly priced including the fully electric e-Niro.
Paul Philpott, President & CEO of Kia UK Limited, declared: 'I'm extremely proud to see four Kia models in the Top 50, and the Sorento's award-win is testament to how well our range topping SUV has been received.
'With the recent addition of plug-in power to the Sorento's engine line-up it exceeds the needs of even more customers.
'This win, alongside the four different cars featured on the list, further emphasises Kia's ability to cater for our customers' ever-changing needs.'
To see our great deals across the award-winning Kia Sorento range, click the link below: