Meet The All-New Jaguar F-PACE SVR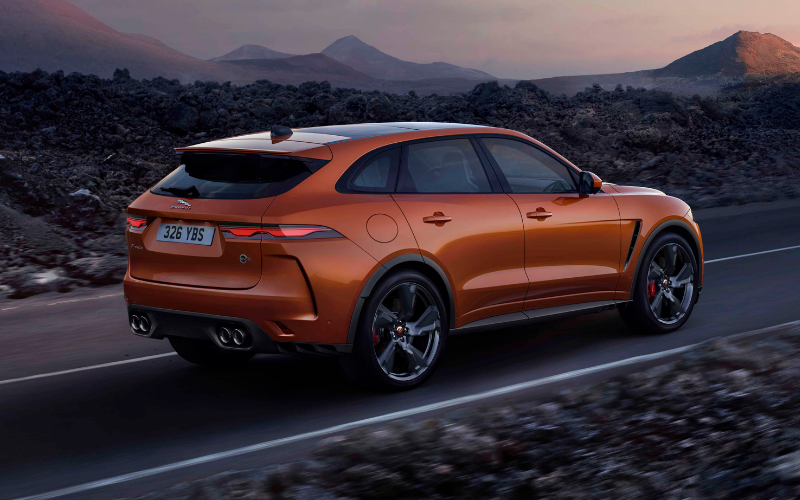 Jaguar have enhanced their luxury performance SUV – the all-new F-PACE SVR is faster than ever and features motorsport-inspired exterior design, a luxurious interior and the latest connected technologies.
From outside to the inside, the new Jaguar F-PACE SVR has fully evolved. It's now more luxurious, faster, better connected and more refined than ever before.
The exterior has been completely enhanced. New front bodywork, influenced by SV's significant motorsport experience, reduces lift by 35 per cent. It also lowers drag and amplifies the F-PACE's assertive stance; the all-new F-PACE SVR is set to look as good on your driveway as it does on the open road.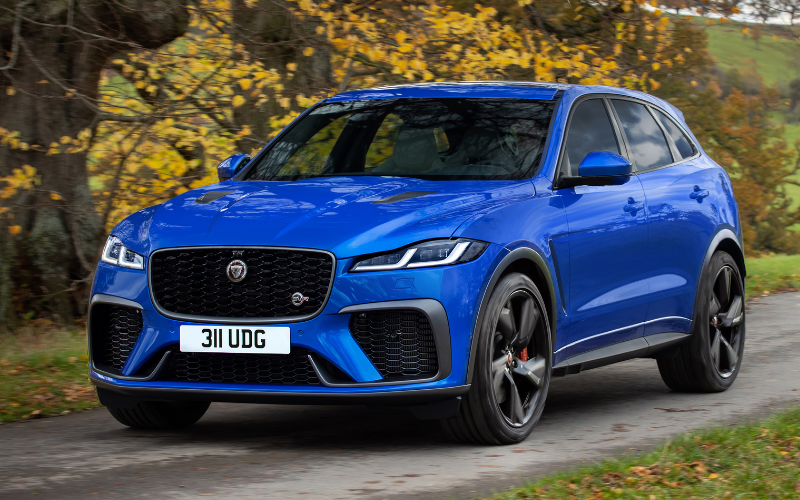 Inside, the upgraded interior features Jaguar's intuitive new Pivi Pro infotainment, as well as some exquisite material details and a contemporary design, to create an altogether tranquil and comfortable driving environment.
The F-PACE SVR's all-new crafted interior also features a selection of exclusive performance-focused materials, creating an altogether luxurious and sporting cabin.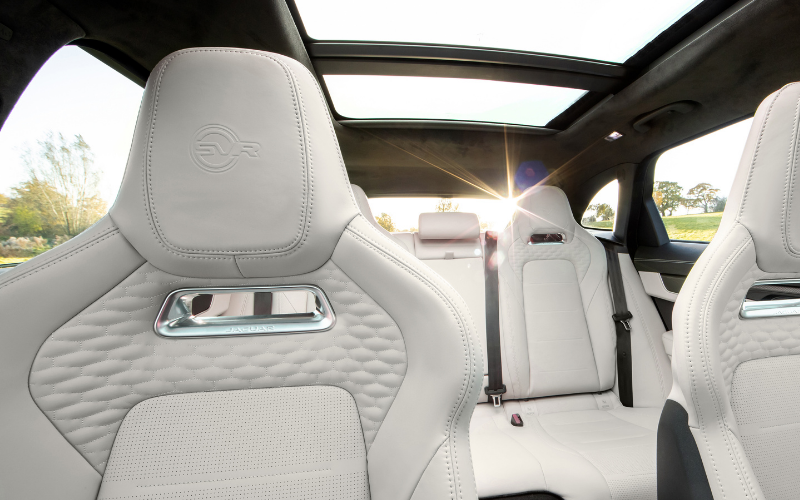 In terms of on-board technology, Jaguar has ensured F-PACE SVR drivers will always be connected on-the-go with a simple to use, yet incredibly sophisticated and intelligent, infotainment system.
The brand's latest Pivi Pro completes the new F-PACE SVR; dual-sim set-up is accessed through an all-new impressive 11.4-inch HD curved-glass touchscreen.
Additionally, with Software-Over-The-Air capability, the new Jaguar F-PACE SVR seamlessly and remotely installs and updates the latest vehicle systems and infotainment.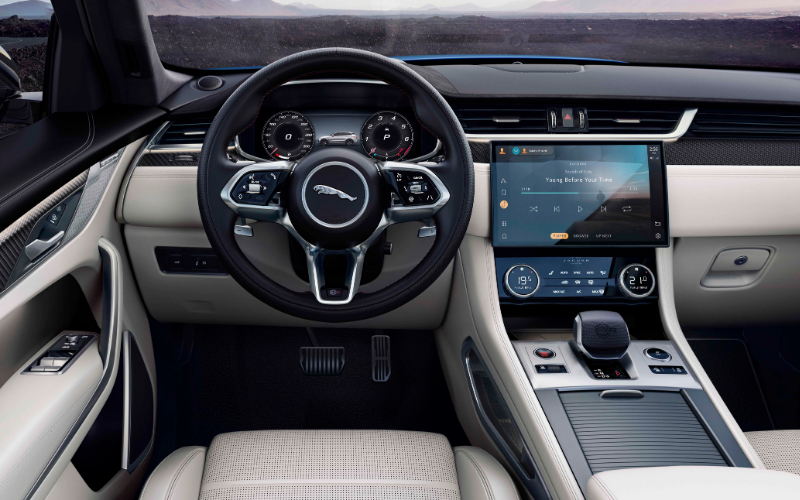 Managing Director for Jaguar's Special Vehicle Operations division, Michael Van Der Sande, declared: 'The original F-PACE SVR was incredibly characterful, well received by our customers and has gone on to become the highest-selling Jaguar SV product ever.
'The new version builds on this success, by making numerous detailed improvements that combine to raise the bar in the high-performance SUV segment.
'With a wide range of technological enhancements from our team of expert engineers and a comprehensively improved exterior and interior finish, the new F-PACE SVR is more focused, inspires more confidence and is even more captivating than ever before.'
If you want your all-new F-PACE SVR to pack an extra powerful punch, the 550PS 5.0-litre V8 Supercharged petrol engine features a revised torque curve, which raises peak output to 700Nm and powers F-PACE SVR to a higher 178mph top speed, with lower emissions and improved fuel efficiency.
Heightened torque output and new Dynamic Launch function have cut the vehicle's previous 0-60mph time by three-tenths of a second, to an incredibly impressive 3.8 seconds. This ensures that you'll always be quick off the mark.
The new Jaguar F-PACE SVR additionally features enhanced dynamic. From a new steering rack with SV calibration to retuned dampers, the upcoming F-PACE SVR delivers a more connected driving experience with improved ride refinement.
The new Jaguar F-PACE SVR also comes with uprated braking. The next F-PACE SVR's tweaked cooling and enhanced brake pads deliver a better brake performance, while a new Integrated Power Booster and retuned pedal feel provide added driver confidence.
Jaguar's F-PACE SVR Chief Programme Engineer, Paul Barritt, commented: 'As a team, we're incredibly proud of the F-PACE SVR, so trying to improve on the original was always going to be a difficult task.
'The move to Jaguar's new Electrical Vehicle Architecture gave us the opportunity revisit the calibration of every single component, so we took the chance to fine-tune the driving experience to make it feel even more focused and even more refined.
'Those thousands of detail changes take the F-PACE SVR to the next level.'
The all-new Jaguar F-PACE SVR is available to order now. The incredible Jaguar F-PACE SVR is set to be priced from around £77,595.
Check out our current deals on the new Jaguar F-PACE – enquire about one of our amazing offers, here at Farnell Jaguar: