Top Five Features Of The Jaguar F-PACE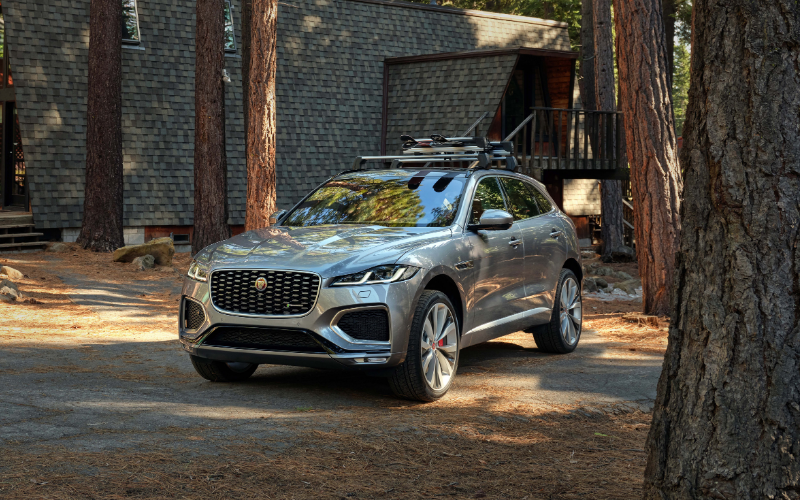 When it comes to motoring, Jaguar are renowned around the world for being a flagship for luxury.
From Jaguar's XF and XE offering nothing short of a perfect drive in the super saloon segment, to the iconic F-TYPE providing the most capable and involving car the company has ever made, Jaguar are now looking to show car manufacturers across the globe exactly how SUVs should be made...
Meet the incredible F-PACE.
Here's our top five features of the latest and greatest F-PACE:
Sports Car DNA
Taking inspiration from the legendary F-TYPE, the F-PACE has performance at the very heart of its make-up.
Despite its domineering presence on the road, the F-PACE is as athletic in appearance as it is in performance. From the bonnet bulge that now stretches further down to the grille, to the pronounced and confident rear hunches, its powerful design makes it distinctive and head-turning.
Even super-slim all-LED quad headlights set it apart from sports utility vehicle competitors.
Simply put, the F-PACE reinvents the very best energy, strength and purity of form from the renowned F-TYPE, giving it a luxury yet sporty edge, like no other on the market.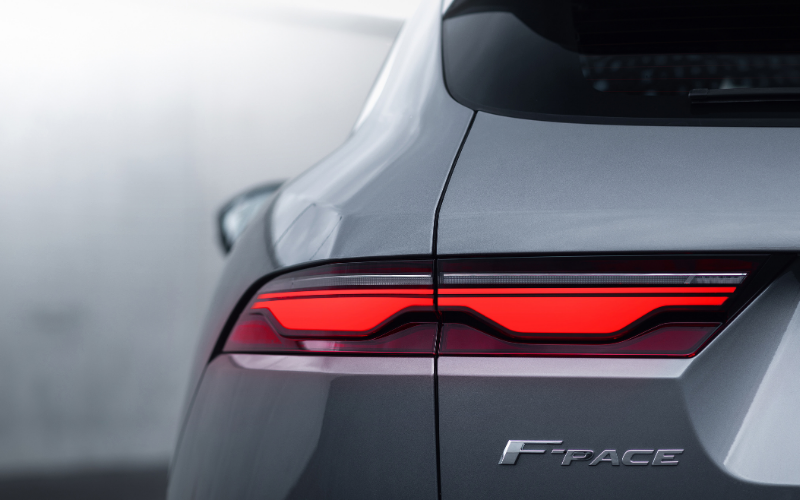 Interior
Jaguar is synonymous with luxury, premium materials and exquisite details - with the all-new F-PACE, expect nothing less.
The brand's pitch for the revised F-PACE revolves around combining traditional and contemporary British designs, all with the latest connectivity technologies.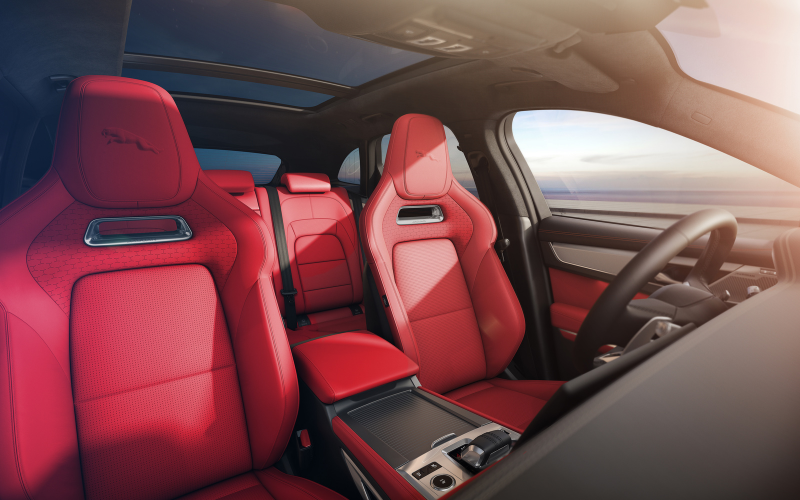 The F-PACE's interior features hand-crafted upholstery, sleek lines and intuitive technology, to create a tranquil cabin space for all occupants. Upgraded on-board features include Jaguar's latest Pivi Pro dual-sim infotainment system, accessed through an impressive 11.4-inch HD curved glass touchscreen.
Making sure it's always up-to-date, Software-Over-The-Air capability ensures the very latest vehicle systems are installed seamlessly and remotely too.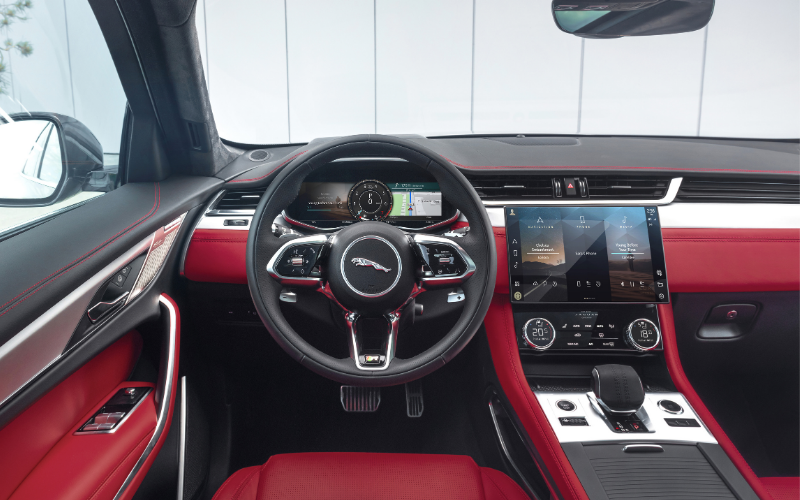 Excellent Engine Choice
The F-PACE hosts an expanded range of engines, including new state-of-the-heart hybrid technology.
Most impressive is the incredible 2.0-litre four-cylinder petrol plug-in hybrid, badged P400e, which makes a total of 398bhp – 141bhp of that forged by an electric motor, fuelled by a 17.1 kWh lithium ion battery.
The new F-PACE is even capable of completing 33 miles of electric-only driving, so that it's ideally efficient for everyday commutes.
Aside from the entry-level 2.0-litre, 247bhp four-cylinder turbo petrol, all of the six available engines are electrified (MHEVs). There are three diesels, ranging from a 161bhp 2.0-litre four-cylinder to a 296bhp 3.0-litre six-cylinder, and three petrols in all, including the PHEV.
The F-PACE has never boasted more power and efficiency, rolled into one.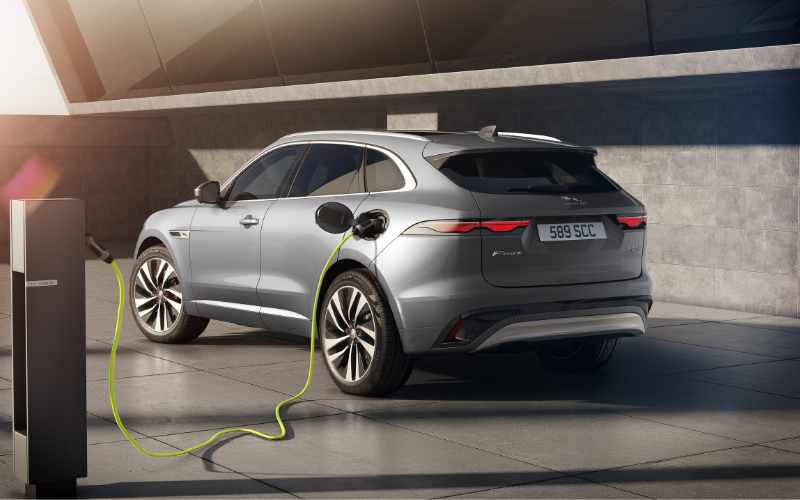 Performance
The engineering and pure essence of the F-TYPE is engrained in every inch of the F-PACE, giving peace of mind those of who are conscious of numbers: the 5.0-litre Supercharged V8 SVR engine will have the hot-heeled SUV reach 0-62mph in just 4.3 seconds.
Offering up its most smooth, agile and responsive drive, the 2021 F-PACE even comes with a new drive selector.
In addition, a rotary controller lets you configure the drive modes. With the options of comfort, eco, rain-ice-snow, and dynamic modes, you can play with the steering, transmission and throttle calibration, all below your fingertips.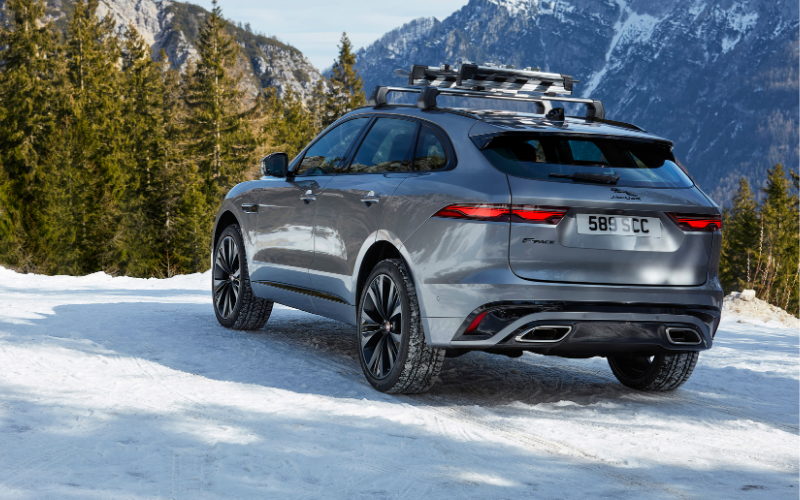 Technology
To make driving more safe, enjoyable and convenient, Jaguar provides a range of amazing features that come as standard throughout all models of the F-PACE.
Jaguar's Emergency Brake Assist and Autonomous Emergency Braking systems hold pedestrian and vehicle sensors, meaning potential collisions can be detected and provide a warning, or automatically brake the car to mitigate a possible impact. This, along with many other safety features, including Lane Departure Warning alerts and Trailer Stability Assist, means the F-PACE is one of the most intuitive and helpful SUVs on the market.
With a Speed Limiter function and Adaptive Cruise Control to help take the weight off your feet, it seems the perfect drive comes in the form of this simply stunning, luxury SUV.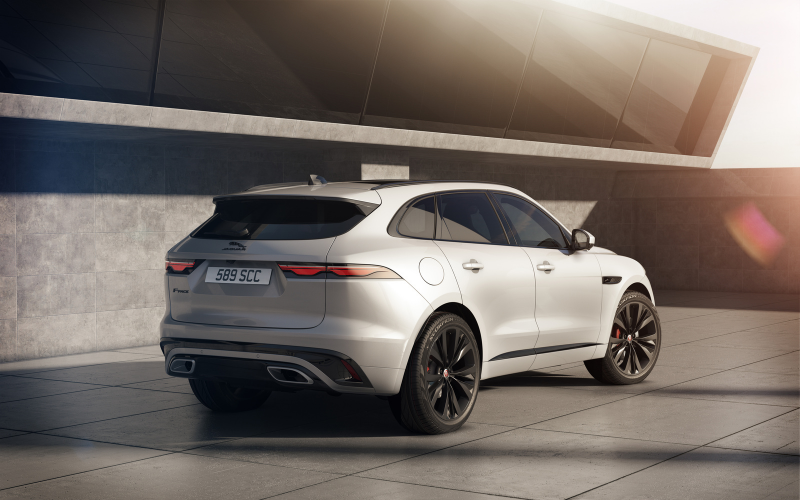 If you'd like to take to the wheel of the incredible Jaguar F-PACE, why not take a look at our fantastic deals available now:
If you'd like more information, please don't hesitate to get in touch - our team of experts are here and happy to help. Start your Jaguar journey today.