Mercedes-Benz EQC Receives A 5-Star Safety Rating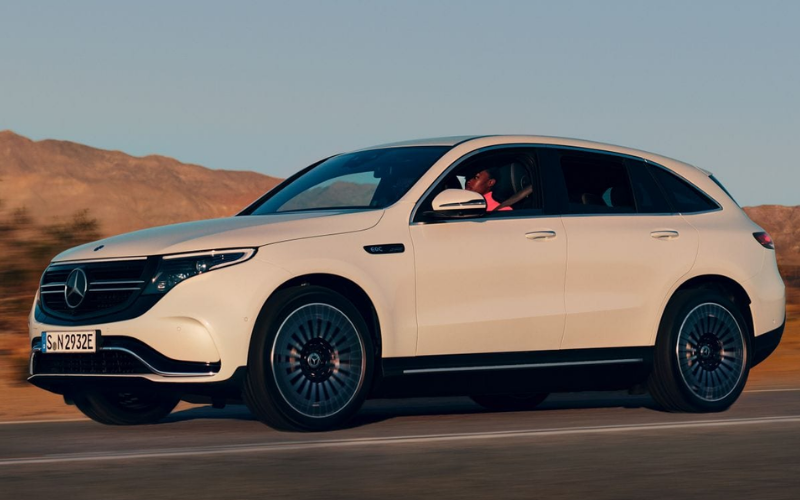 The all-electric vehicle from Mercedes-Benz received the top safety rating in the latest Euro NCAP safety report.
Euro NCAP carries out a variety of tests on vehicles to determine how safe they are, which helps consumers decide which car is most appropriate for them.
Passenger Protection
The EQC scored highly on passenger protection.
The frontal test was carried out on different sized passenger dummies that were seated in different positions and this found that protection for critical body parts of the front passengers was good, and for rear passengers, a range of good-marginal protection was awarded.
The front seats and headrests also demonstrated top-level protection from whiplash if a collision occurred from the rear of the vehicle.
Finally, the EQC scored maximum points in the side barrier impact.
Children
For children, the protection of critical body areas was rated good on the front collision test, with the neck of the ten-year-old dummy indicating slight tension, and therefore awarded as marginal protection.
However, once again, the EQC received maximum points in the side barrier impact test, and the disabling system for the airbag (when a rearward-facing child restraint is put in the seating position) was found to be robust and was therefore rewarded.
Pedestrians
The results for pedestrian protection was mixed, however, it predominately showcased good-marginal protection.
The only area of concern was the pelvis, which was predominately poor.
Having said that, the AEB system was given a good verdict for demonstrating functional performance.
Safety Features
The EQC includes many safety features such as, seatbelt reminder system, a speed limit recognition system and a lane support system which were all rated highly.
Overall, the Mercedes-Benz EQC received a 5-star safety rating, the top award a vehicle can be given from Euro NCAP.
Learn More About Electric Vehicles