National Recognition For Mercedes-Benz Reading 'Leading Light'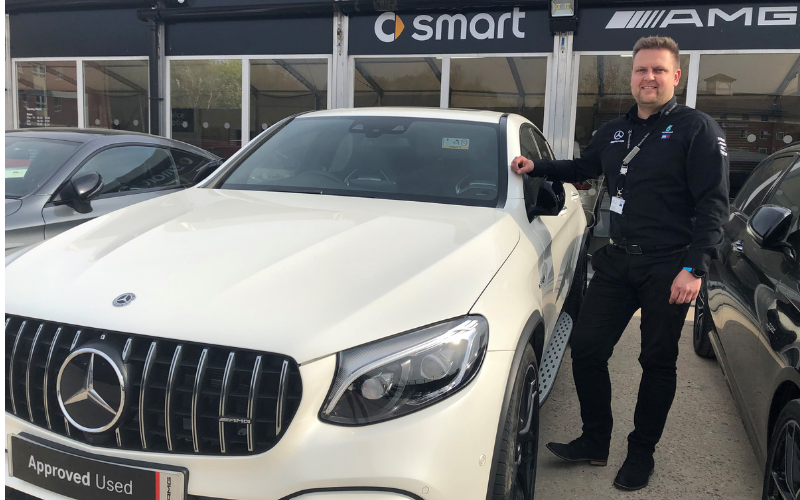 Colleagues at Vertu Mercedes-Benz Reading are celebrating after Matt Irzyk was named a 'Leading Light' in the prestigious car manufacturers retailer recognition programme.
Matt, who as a Star Expert is the first point of contact for customers visiting the dealership, received the acknowledgement for his enthusiasm, pride and knowledge in carrying out his Brand Ambassador role.
Matt said: "Before I joined Mercedes–Benz I worked in hospitality for 15 years in four- and five-star hotels across the UK, but cars were always my hobby and interest.
"Working now with Mercedes-Benz I discovered that those two fields of work are not as far apart as they seem. These industries are connected by two very important aspects: customer service and product knowledge.
"A Star Expert is Mercedes-Benz ambassador, the first point of contact for customers. It's a person with a passion for cars, technology and able to provide high customer service experience. It's a real honour to be recognised by Mercedes-Benz and I'm delighted to be named a Leading Light."
Rob Walford at Mercedes-Benz Reading said: "Matt is a crucial part of the team at Mercedes-Benz of Reading. He is passionate about the brand and this shows through his customer and colleague interactions. He goes above and beyond what is asked of him and works hard to help any of his team – this has earned him a truly respected place in the dealership.
"Not only does Matt use his product knowledge to assist customers in understanding their vehicles but uses it to support his colleagues throughout all departments, whether its sales, aftersales or social media marketing, Matt is able to adapt in each instance."