Step Inside The All-New Mercedes-Benz EQS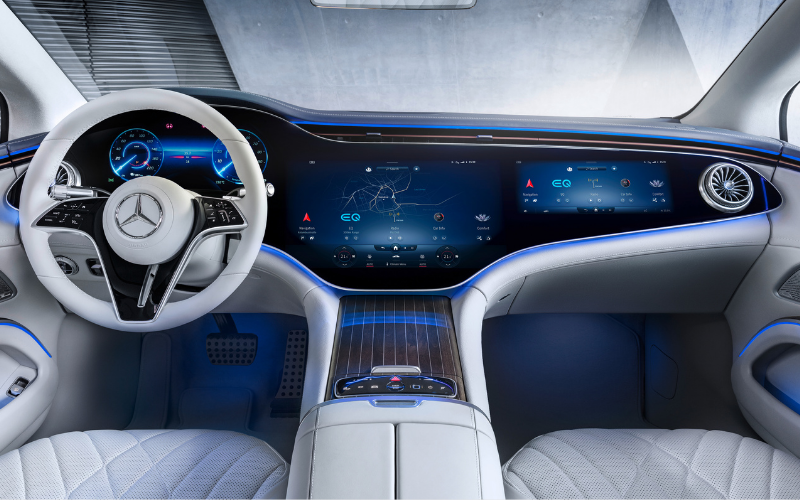 Mercedes-EQ have now released interior images of their highly anticipated all-electric luxury saloon: the Mercedes-Benz EQS.
The Mercedes EQS will also be the first model based on the brand's modular architecture for luxury and executive-class electric vehicles.
Fusing technology, design, functionality and connectivity, the all-new EQS delights both drivers and passengers.
Supported by artificial intelligence (AI), the new EQS is set to make everyday life easier in many ways.
The EQS is produced together with the S-Class and the Mercedes-Maybach S-Class on a completely carbon-neutral basis in 'Factory 56' at the Sindelfingen plant. Factory 56 is Mercedes-Benz's most modern automotive production facility.
With these new interior shots, Mercedes-Benz have declared that the all-new EQS will be experienced with almost all the senses.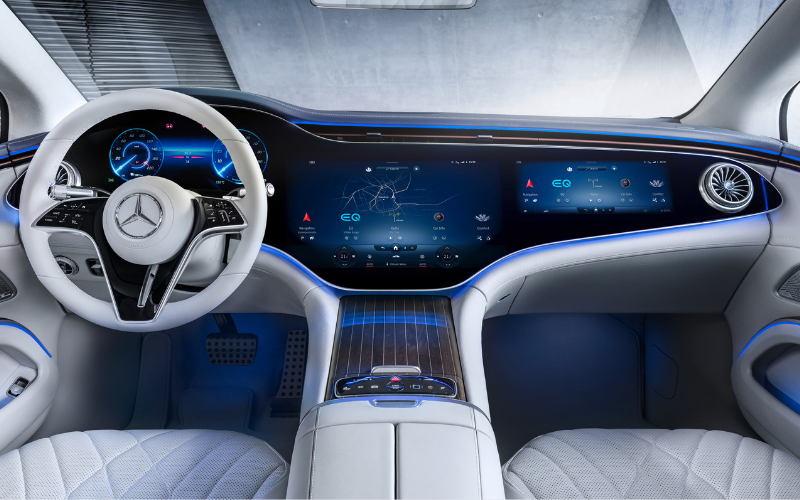 From mood-lighting to a state-of-the-art display, the interior elevates the all-electric top-of-the-range model to a new dimension in aesthetics and luxury.
Equally, the EQS testifies to the passionate commitment of its developers and designers to electric mobility.
Member of the Board of Management of Mercedes-Benz Cars, Markus Schafer, comments: 'At Mercedes, we are striving for nothing less than leadership in the field of electric mobility and digitisation through an intelligent platform strategy and a software-based approach.
'The new EQS shows: we are following our own Mercedes path by offering customers a highly efficient, electric and luxurious experience with our electric vehicles.'
Speaking to shareholders and investors back in July 2020, Daimler boss Ola Kallenius confirmed the EQS will be able to cover over 700 kilometres between charges, a figure that converts to approximately 435 miles.
That would make the S-Class-sized sedan the longest-range series-produced electric vehicle in the world.
Here at Vertu Motors, we're excited to find out if the EQS really can sprint to 60mph in just 4.5 seconds, despite being quite a heavy vehicle.
All-in-all, the EQS is set to redefine the premium performance electric vehicle market.
You can learn more about the upcoming 2021 EQS here, where we published the latest 'spotted' images of the car undergoing testing.
We can expect to see the EQS reaching UK shores, later this year.
Here at Vertu Mercedes-Benz, we'll make sure to keep you in the loop with all the latest updates, as and when we get them – stay tuned!
In the meantime, if you'd like to learn more about hybrid and electric vehicles, click the link below: