Volkswagen Electric Family Continues to Grow: Meet the ID.5 and ID.5 GTX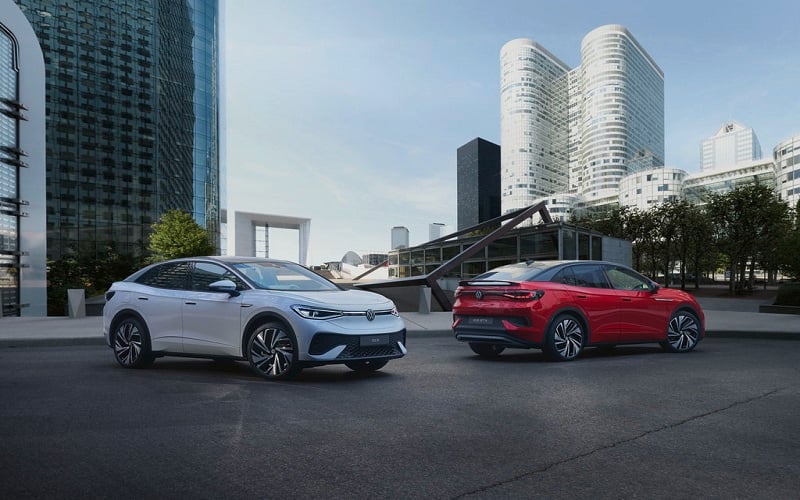 Volkswagen has unveiled the newest members of its electric family, the elegant ID.5 and sporty ID.5 GTX.
Volkswagen's first electric coupe-SUV comes with an extensive maximum range of 323 miles, thanks to a number of aerodynamic considerations. The model also features the latest-generation driver assistance systems to keep drivers and passengers safe at all times.
Read on for more information.
Battery and Range
The ID.5 will be available in a choice of three electric powertrains which come as standard alongside the 77kWh battery.
The entry-level model, ID.5 Pro comes with a 172bhp motor which will accelerate from 0-62mph in 10.4 seconds, with a top speed of 99mph.
The mid-range Pro Performance has a 201bhp motor, can accelerate from 0-62mph in just 8.4 seconds and has a top speed of 99mph.
The top-level, sporty GTX comes with an additional motor that produces an output of 295bhp and provides increased acceleration from 0-62mph in just 6.3 seconds and a top speed of 112mph. With this extra power comes a slight reduction in range, however the GTX model will still achieve an impressive 304 miles from a full charge.
Plus, if you're in a hurry, the Volkswagen ID.5 can be charged from 0-80% in around 26 minutes.
Design and Styling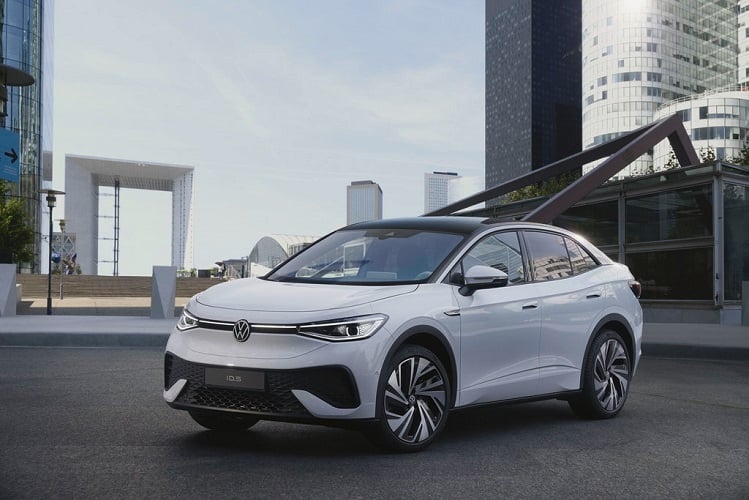 The ID.5 shares many of its design elements with its sister model, the ID.4, as it's been built on the same MEB platform.
The main difference consumers will spot between the two models is the slightly sportier look on the ID.5. A striking bumper and a refreshed roofline set the ID.5 apart from the ID.4. The ID.5 GTX features some extra elements, such as an aggressive front bumper, lower grille, painted side skirts and a large rear spoiler and diffuser.
Inside, the ID.5 has a minimalist feel, with smart, high gloss trims. There's a six-inch digital instrument cluster and 12-inch infotainment system which can also be found inside the ID.4, however, the ID.5's version does see some updates including faster response times.
On the dashboard, drivers will be able to view navigation instructions and charging status on a handy LED strip.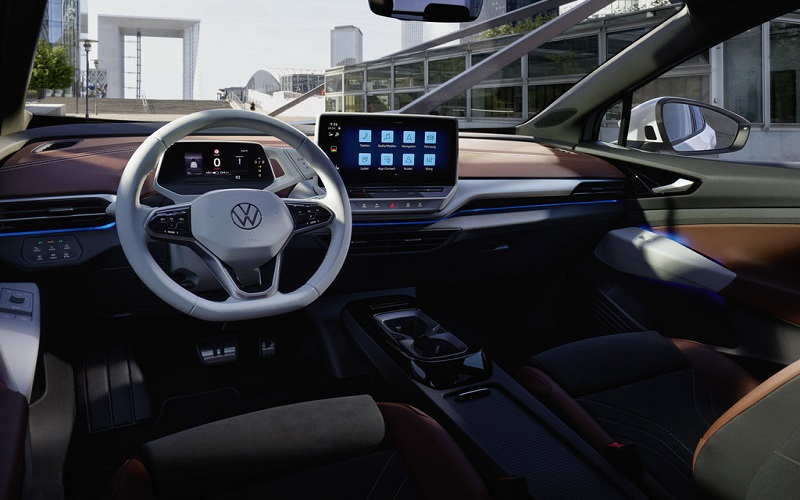 There should be plenty of room for luggage in the boot, with 549 litres of cargo space; six litres more than the ID.4.
The new ID.5 is expected to go on sale in early 2022, with pricing and extra details to be confirmed nearer the time. Keep an eye on our Newsroom for future updates, or follow the links below for more information:
Contact Your Local Volkswagen Dealer