Welcome to Honda Grantham
Our Services
Service Plan
Fleet and Local Business
MOT
Service
Bodyshop
Finance
Latest Stock at Honda Grantham
Latest New Cars in Stock at Honda Grantham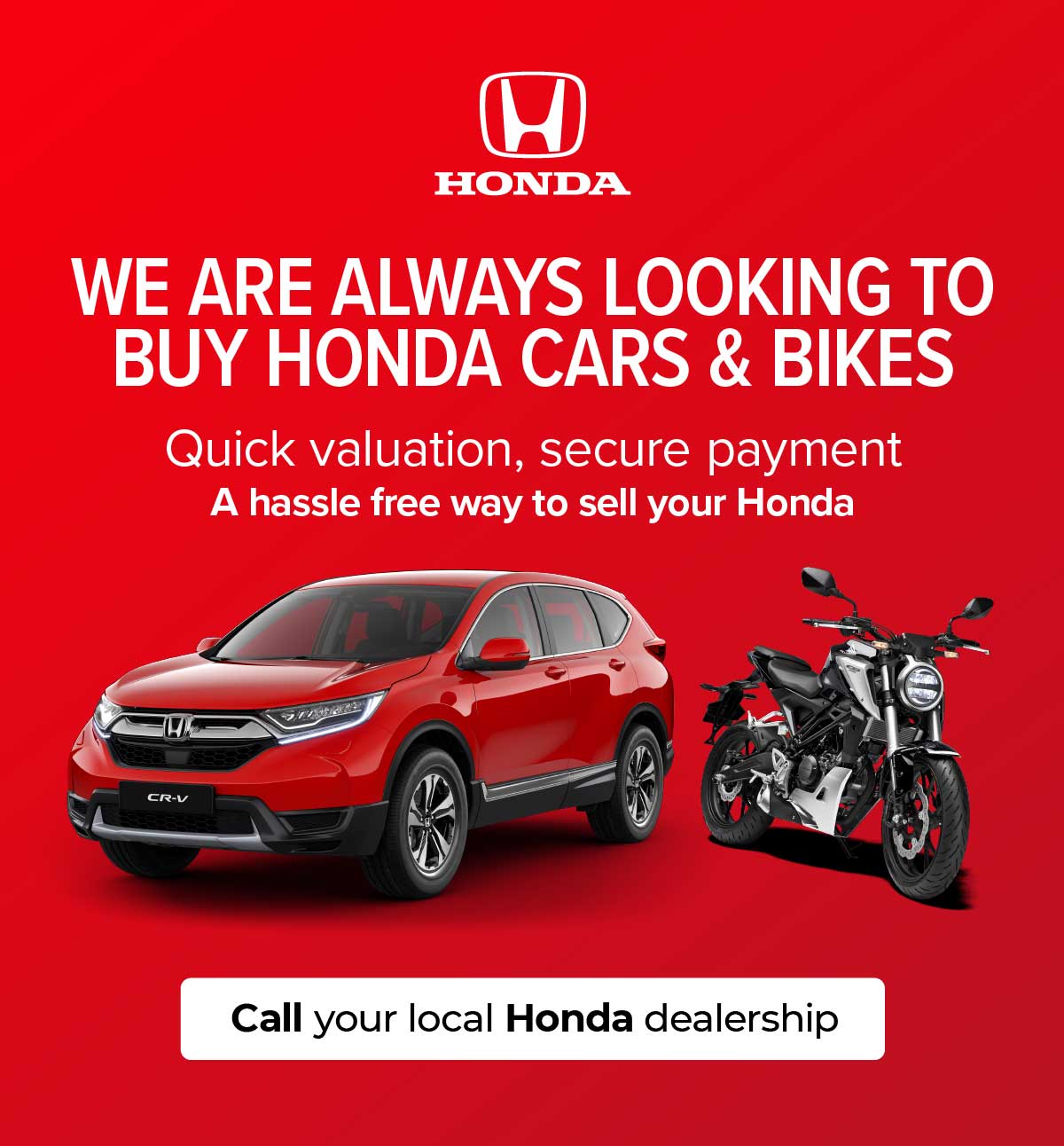 What our customers are saying at

Honda Grantham
The Sales Exec I dealt with when purchasing my Yamaha could not have been anymore helpful. As I live a few hours away they sent lots of photos of the bike as I'd requested. I didn't travel up as it was delivered so the whole sale was build on trust. I appreciate the helpfulness and honesty with the staff at Vertu Honda and I would definitely recommend them to anyone. Thanks again.
Mr Warner
Honda Grantham
Excellent customer service. Would definitely buy from here in the future.

Mr Bull
Honda Grantham
In July 2006 I bought my first Honda, an Fr-V CTDi Diesel Sport from what was Honda Grantham, now Vertu Honda Grantham. That was a decision I have never regretted and indeed have always been delighted I made. The car is now over 10 years old, has over 110000 miles on the clock and has been almost completely trouble free (two interior and one front side lamp bulbs isn't bad!) As important as the car has been, what has been equally, if not more so, is the exemplary treatment and service I have had from the garage in Grantham. The car has been serviced annually by them and has had winter service checks by them. In fact, I would not let another mechanic touch the car (other than in a dire emergency, and you don't get those with Honda!). Jobs are always done thoroughly, and the car is always ready on time. My car has just had its annual service and MOT and valet and when I drove it home it felt as if it had been restored to as near as possible its original condition. It even smelled like new! The premises are a pleasure to visit, all the staff are friendly and go out of their way to make you feel welcome. Everyone speaks to you. When I bought the car, the Sales Manager is now General Manager, and the way the garage is run is, I think, a credit to him. I decided to send you this email because it was fresh in my mind having just had the car serviced. So often one reads of appalling service people have received from garages, and I think it is only right that the good ones should get some credit, and Vertu Honda Grantham is a REALLY good one.
T Smithson
Honda Grantham
Hi, I popped in today without any notice to look at a CR-V as a potential buy. I have to say I have never in my life had such exceptional and friendly service at a car dealership. The Salesman went totally out of his way to show me what was available. A really unbelievable level of service. I have been totally blown away today. Amazing, thank you.
A Mackay
Honda Grantham
Excellent service from Honda Grantham. My delivery was delayed due Honda supply problems in Japan. The team kept me fully informed and nothing was too much trouble. Great bike and dealings with Grantham Honda - thanks very much for all your efforts.
R Hall
Honda Grantham
Welcome to Vertu Honda Grantham
At Vertu Honda Grantham, we have a stunning range of new Honda and used Honda cars for sale and the best Honda deals in Grantham and its surrounding areas. If you are looking to buy a Honda and you live in or near Grantham, we are your go-to Honda dealership with everything you need to satisfy your car shopping experience, including all models of the Jazz, Civic, Civic Type-R, CR-V or HR-V.
Test drive a Honda with Vertu Honda Grantham and experience our cars for yourself. If you like what you find, our highly trained and friendly sales advisors will guide you through the sales process and help you to order a new model that's right for you. Or if you are looking for a used Honda, chances are we will have the car you're after at our dealership on the day you come, so you will be able to put down a deposit to guarantee you get your dream car. We have years of experience providing our quality vehicles and services to customers from Grantham, Bingham, Sutton-on-Trent, Newark-On-Trent, Woolsthorpe, Stroxton, Sleaford, Bourne, and further, so wherever you are we're certain you'll be happy with what we can do for you.
Honda Grantham also offers a variety of high quality Honda servicing solutions. We can offer Honda customers servicing and repair work and MOTs and parts/ accessories, all at highly competitive prices and with lots of flexibility. So whether you buy a car from us and want to give it the best care in the future or you have a Honda car that simply needs some care, get in touch with Vertu Honda Grantham to discuss your needs with our friendly team. We look forward to exceeding your expectations and delivering an exceptional service.