Honda School of Motorcycling
Vertu Honda Grantham
We are very proud to announce that our resident riding school, Alpha Rider Training, based at our Grantham dealership, is now an official Honda School of Motoring partner. What does this mean for you? As the world's leading motorcycle brand Honda want everyone to enjoy the freedom of the road safely and confidently. A school was founded where you can learn to do just that. There's no hidden fees or extras (initial test fees, insurance and fuel included) on the Honda School of Motorcycling courses, and you can learn more about the whole Honda range from our knowledgeable team.
Alpha Rider Training has been providing first class rider training since 1994. Ade Thomas. holds a RoSPA Diploma in Advanced Instruction, DIA (Driving Instructors Association) Advanced Motorcyclist, RosPA Gold grade Advanced Motorcyclist, IAM Advanced Motorcyclist, BMF Blue Ribband Grade 'A' and DAS Cert Instructor.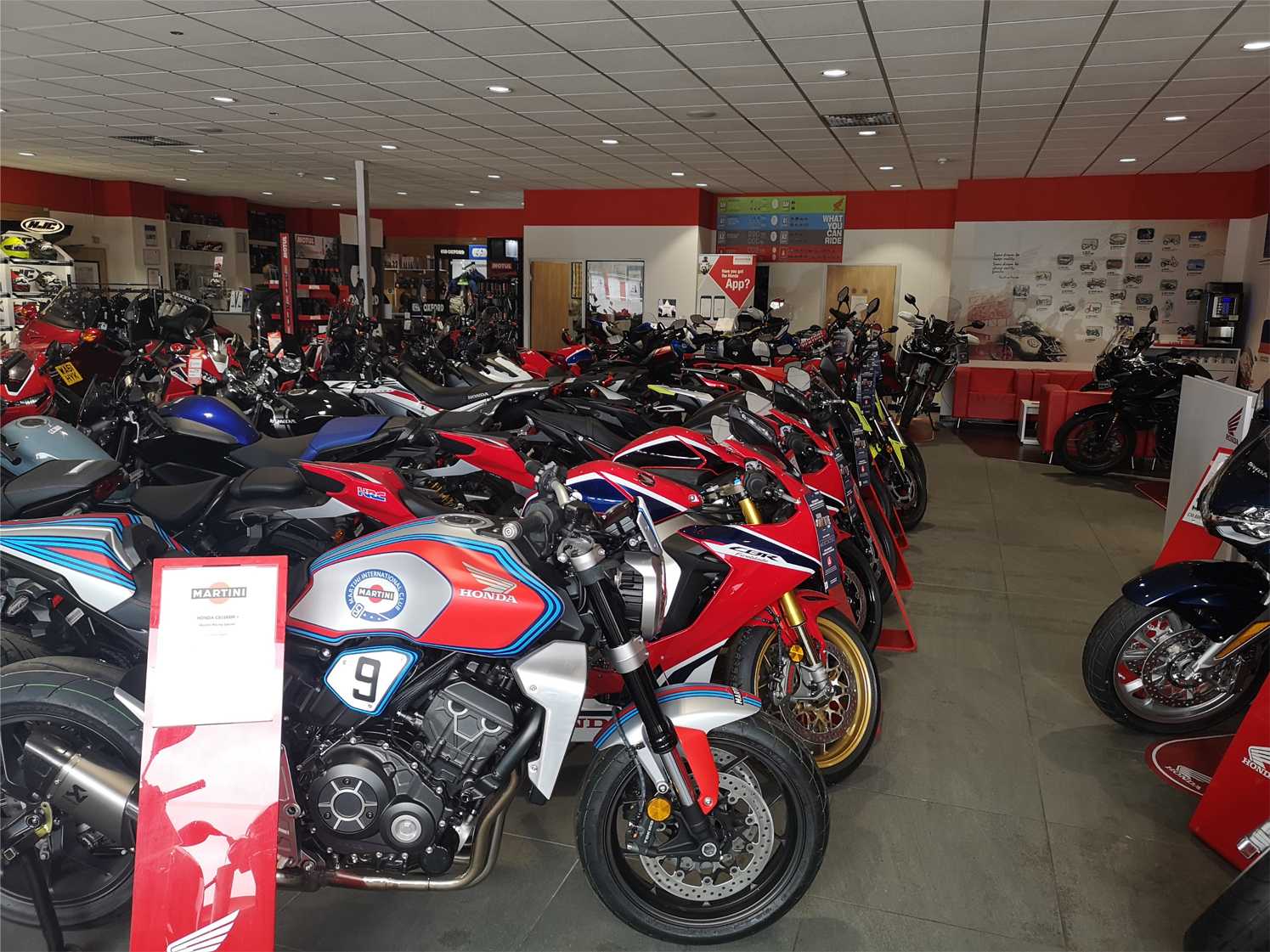 This means he can teach instructors to teach advanced level, teach the public to advanced level, teach the public to pass their bike test and teach instructors to teach the public to pass their bike test. In short, a wealth of experience to ensure you pass your test and leave with not only a licence but the knowledge and experience to ensure safe and enjoyable riding.
Whether you are completely new to two wheels or looking to progress through the licences Alpha Rider Training can offer you the training you need. This now comes with the added benefits of being a partner of the Honda School of Motoring. You will learn to ride on a range of the latest Honda bikes. Whether it be CBT, A1, A2 or a full A licence we can offer a training programme that suits. Once you have completed your CBT if you Step Up to the next level and pass you qualify for £500 towards a new Honda bike above 125cc of your choice.
Want to learn to ride? Simply call Alpha Rider training on 01476 590390 or visit Vertu Honda Grantham Bikes.