5 Reasons The All-New Honda Jazz Will Convince You To Go Hybrid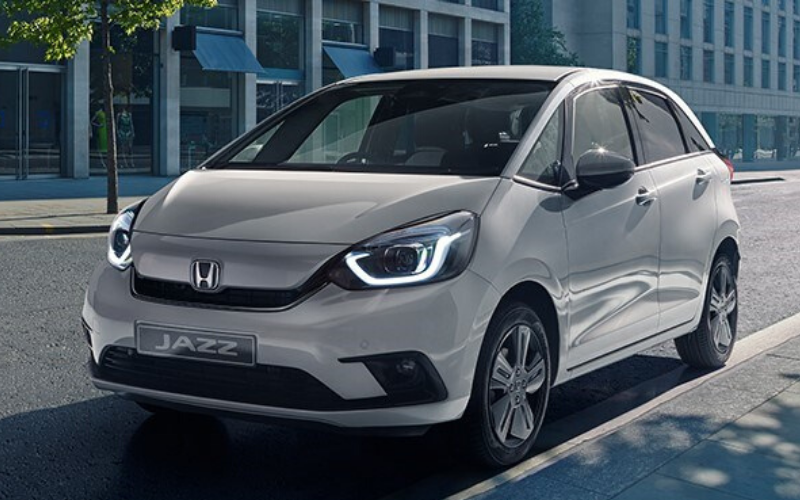 As part of a new chapter for Honda, the all-new Honda Jazz will only be available as a Hybrid. But what makes this eco-friendlier choice so special?
Aside from cutting down carbon emissions, the all-new Honda Jazz is set to be the most capable and versatile yet. The Jazz will come in a range options, including an SUV-type grade, so that it will always suit you.
We've got 5 reasons why the 2020 Honda Jazz is the perfect new car; it's so great it will definitely make you want to go greener!
1. The Jazz Was Designed With You In Mind
The new-Jazz will be the most stylish and sleek yet, with a refined design and upgraded interior to make any driver feel at home. Not only will buyers be offered a range of Jazz trims and fun colour schemes, the eagerly-anticipated Jazz Crosstar is ready to take to the scene too.
This year, you'll be able to choose your Jazz with a sportier attitude - the all-new lifestyle Jazz Crosstar is an impressive SUV-type Jazz, built with the same advanced technology that makes the Jazz exceptional to drive. The all-new Jazz range is expected to have something for everyone.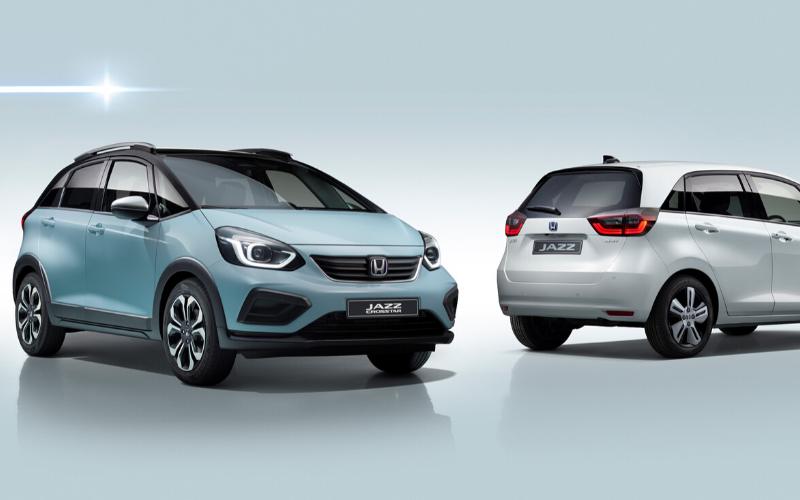 2. The Jazz is Ready For Family Life
The Honda Jazz and Crosstar are nippy and swift; they're perfect for urban and suburban family life. The Jazz is great for squeezing in little spaces and running day-to-day errands, while the Crosstar can even tackle more rural adventures. They can effortlessly keep up with a busy schedule.
To make things even easier, the upholstery of the Crosstar is waterproof so that it can shrug off anything the kids literally throw at it!
You will also be surprised with how much you can fit into your Honda Jazz. The large boot and celebrated Magic Seat folding capability means you can pack in most things with complete ease. The Jazz is definitely prepared for all the real-life (and metaphorical!) baggage that come with a busy everyday routine.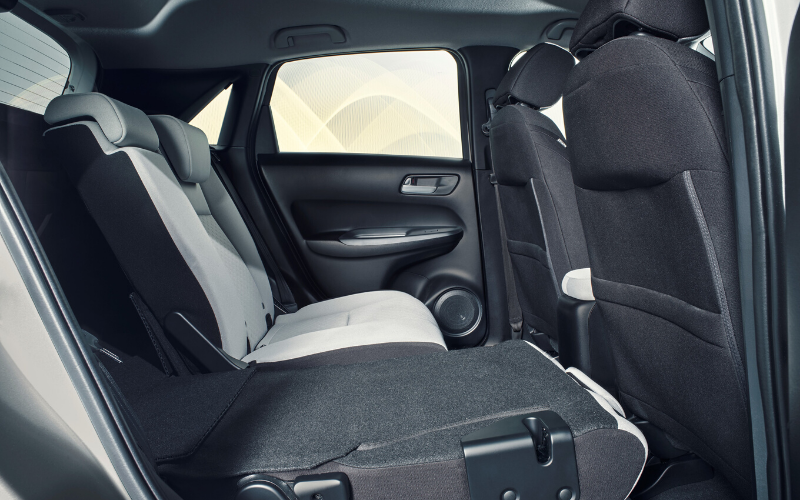 3. The Jazz Will Be Super Safe
The all-new Honda Jazz and Crosstar are to come packed with great safety features to keep you and your family as safe as possible.
The latest generation will come with Honda SENSING driver assistance, to spot and avoid dangers that are easy to miss. Standard across the all-new Jazz range will be collision mitigation braking, lane keeping, blind spot information, parking sensors and a reverse camera – all to ensure safety comes first!
On top of this, the Euro NCAP is an independent organisation to judge a car's safety, producing yearly reports on all the latest models. Despite us not having the 2020 model's report, it bodes well that the 2015 edition of the Honda Jazz came with a 5-star NCAP safety rating! Honda have got this.
It definitely provides some peace of mind in anticipation of the 2020 edition, especially when you're carrying precious cargo!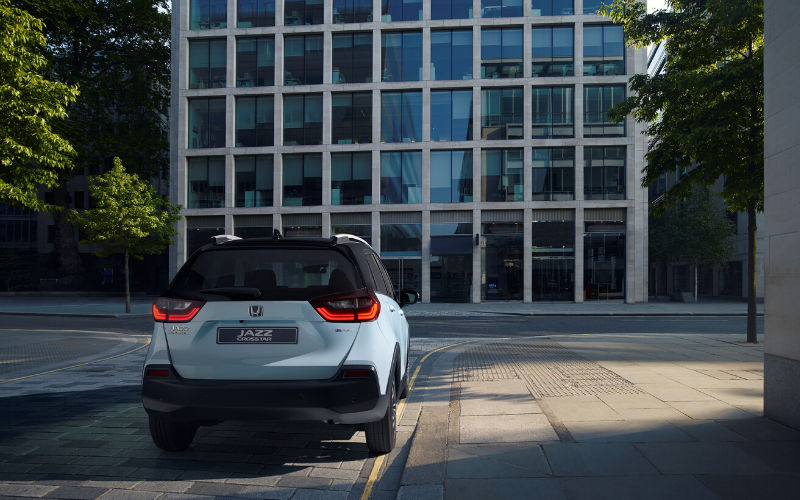 4. The Jazz Comes With Great Technology
As well as amazing safety features, the all-new Honda Jazz and Jazz Crosstar come full of the latest infotainment and connectivity advancements.
The new Jazz and Crosstar come with a Honda CONNECT 9" touch screen, DAB digital radio, Apple CarPlay™ and Android Auto, so that you can keep playing your favourite tunes and also get a good view of your directed route to drive. The cutting-edge Sat Nav system comes with a live ETA and instant updates of optimised ways to get where you need to be.
You will also be able to keep in touch at your fingertips – the all-new Jazz comes with steering wheel controls, Bluetooth connectivity and Voice Recognition, so you that can safely stay connected on the go!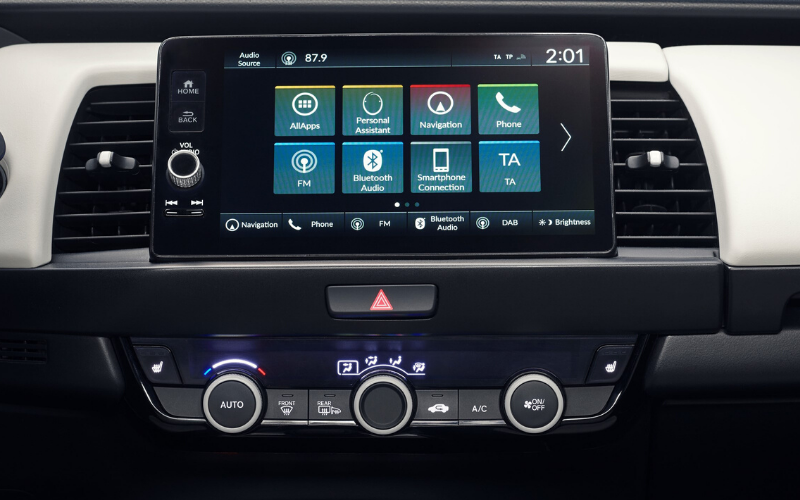 5. The Jazz Is Eco-Friendlier, With No Compromise On Performance
The Jazz and Jazz Crosstar pack power without compromise – you should expect a smooth, responsive and efficient drive like never before.
The beating heart of the new Jazz and Jazz Crosstar are their all-new hybrid powertrains! The new Honda Jazz range comes with advanced direct drive transmissions and the latest innovative technology, to give you low emissions yet a high performance.
With the way things are going globally, now is great time to do something about our carbon footprint. The new 2020 Jazz and Jazz Crosstar are ready for you to start making the switch with ease!
The all-new Honda Jazz and Jazz Crosstar are set to take the market by storm, as affordable, stylish and technologically advanced Hybrid choices.
You can register your interest by contacting us here, or in the meantime, take a look at the current range of Jazz available: