A Vehicle Tour of the MINI Electric Level 2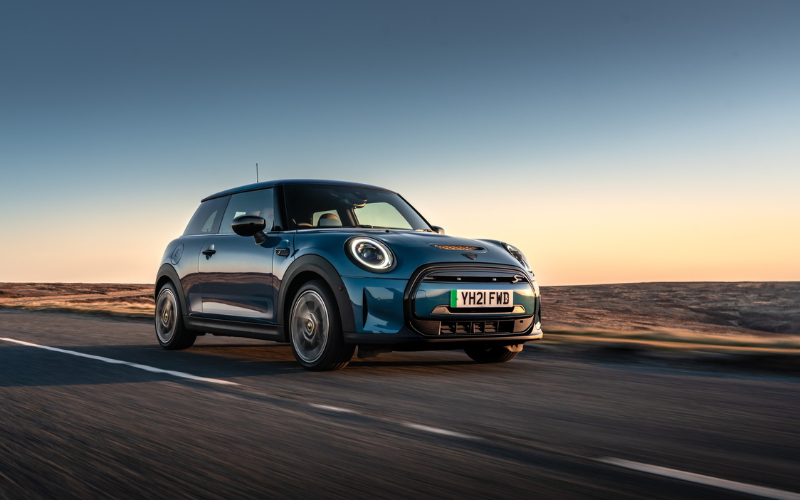 The MINI Electric Level 2 is a whole load of fun – with unique and funky styling, trademark go-kart handling, and speedy acceleration - there's a lot to love.
Although it hasn't been around long, the MINI Electric received a set of updates in 2021, so it sports a number of nice new features.
Watch our full video tour below or read on for more information.
Exterior
The size of the MINI Electric Level 2 is the same as the 3-Door Hatch – a compact body style that's ideal for zipping around town. Our model came finished with the Piano Black gloss exterior trim.
From the front, it's hard to miss MINI's characteristic LED headlights that are brighter and more energy efficient than standard halogen bulbs.
The blanked-off front grille aids aerodynamics and is encased in a sleek black surround.
Moving around the side of the vehicle, our model had 17-inch diamond-cut gloss black alloys which look super smart. You'll be able to choose from a range of wheel and body colour options to suit your taste.
The pillar-less doors tie in well with the rear privacy glass, giving a real sleek and sporty finish to the model.
At the rear, the lights feature fun details such as MINI's unique Union Jack patterning and a small brand logo.
Flashes of yellow on badging around the vehicle distinguish the model's electric nature.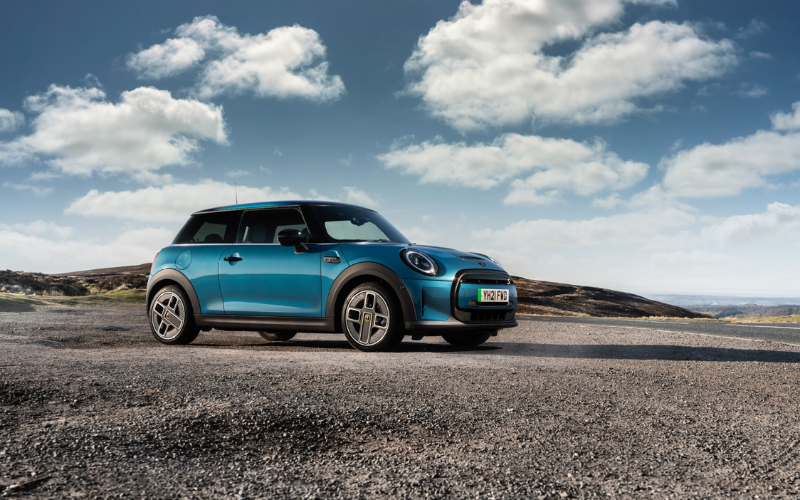 Interior
As you'd expect to see in a MINI, there's a large circular centrepiece in the middle of the dash, which features a touchscreen and a number of physical buttons and dials to control a range of vehicle functions and settings.
All models feature sat nav which can direct you to your nearest public charge point whilst out and about.
Two adults will be able to sit in spacious harmony up front with plenty of leg and headroom, and in the back, children will be accommodated well.
The sporty leather steering wheel features a number of buttons allowing you to toggle cruise control, media volume and phone calls whilst driving. Plus, the handy digital dash that sits in front of the steering wheel will display important information such as battery charge, speed limit and range – this comes in a matte finish too, so won't be affected by glare.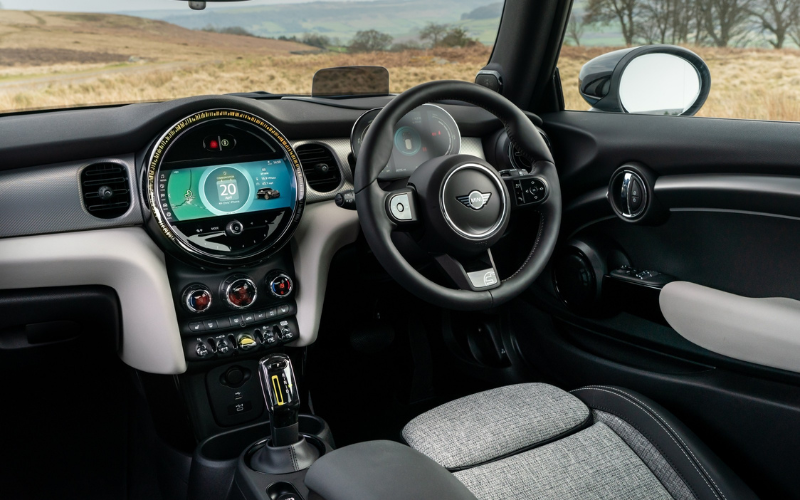 Boot space remains the same in the MINI Electric as the petrol version, with a 211-litre storage capacity. Of course, this can be extended, if need be, by folding the rear seats down. There's also a handy storage compartment for your charging cables in the boot too.
The MINI smartphone app allows you to connect with your car on another level – as well as being able to check metrics such as battery charge, you can also lock or unlock your car remotely and even flash the lights – handy if you can't find your MINI in a car park, for example.
Range, Charging and Efficiency
The MINI Electric has a range of up to 145 miles depending on conditions - making it an ideal choice for urban driving.
It is compatible with rapid charging, which means that if you're using a 50kW public charger, you'll be able to top the battery up from 10 - 80% in just 36 minutes. Using a home wallbox, charging is still fast – you can top the battery up to 80% in just over three hours.
In terms of everyday running costs, the MINI Electric should be able to do around 4.1 miles per kWh in average conditions, making it one of the most efficient electric cars on the roads!
Performance and Drive
The MINI Electric can accelerate from 0 – 62mph in 7.3 seconds, so you'll have no trouble getting up to motorway speeds. Thanks to instant torque from the electric motor, it really will pull away fast, which is ideal on busy city streets and roundabouts. The heavy battery gives the vehicle a low centre of gravity which helps it grip the road, giving you more control.
The MINI Electric is very quiet inside, even when in sport mode, which makes for a relaxing driving experience. You can even opt for one pedal driving if you fancy, by simply altering the brake regeneration. With agile dynamics and excellent steering, there's a lot of fun to be had. Whether you're nipping down side streets in the city centre or out on the open road - it just works.
If you're looking for a small electric vehicle that's stylish and great fun to drive, the pocket rocket MINI Electric Level 2 is a perfect choice.
Keep an eye on our Newsroom for more vehicle tours and reviews, or follow the links below for more information on the MINI Electric.
Contact Your Local MINI Dealer