All New Kia XCeed And Kia Ceed Sportswagon Now Available As Plug-In Hybrids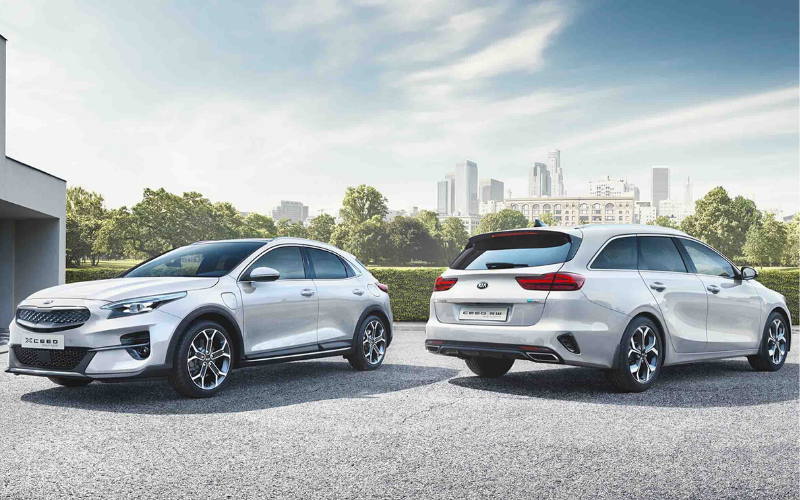 Reduced running costs and lower tax rates are only part of the story - find out why Kia's new PHEV models make the perfect business partners.
The demand for electric and hybrid vehicles grows every year; it makes sense that a huge portion of this demand stems from businesses, where reduced running costs and tax savings are vital.
Kia have worked hard to expand their Eco range, producing a variety of models that can keep up with the demands of business use. Their latest and greatest company car suggestions are the all-new Kia plug-in hybrids – the XCeed PHEV and the Ceed Sportswagon PHEV.
Both new models sport efficient plug-in powertrains.
The new Kia XCeed PHEV and the Kia Ceed Sportswagon PHEV have advanced, low-emission plug-in hybrid powertrains that combines an 8.9 kWh battery pack, a 44.5 kW electric motor and an efficient 1.6-litre GDi petrol engine.
That means that both cars can travel 36 miles on battery power alone – more than enough to cover the UK average commute of 10 miles!
This suits drivers that are delighted with reducing emissions and running costs.
For longer business trips, it takes just two hours and 15 minutes to recharge the battery pack to 100 per cent using a 3.3kW AC charger – the kind found at most public service stations.
To make make things even more impressive, Kia's advanced regenerative braking technology allows the new plug-in hybrid models to recharge their battery packs while coasting or braking, further improving efficiency and reducing wear on the brakes.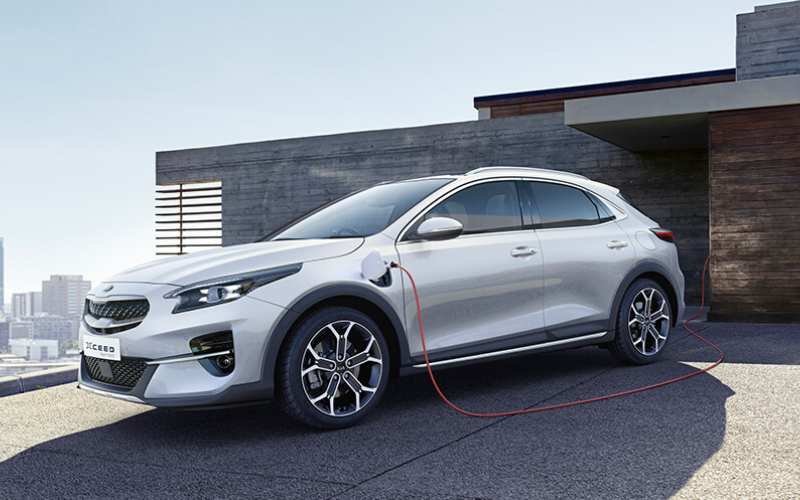 These new Kia PHEVS will be eligible for great tax savings from April 2020 too.
Plug-in hybrids have a big advantage when it comes to tax.
From April 2020, cars with an electric range between 30-39 miles attract just 12% BIK tax – for context, a car that produces 105g/km CO2 is taxed double that at 24%.
Additionally, because these vehicles are plug-in hybrids and produce fewer emissions, owners will pay significantly less on their first year VED road tax and pay less each following year too.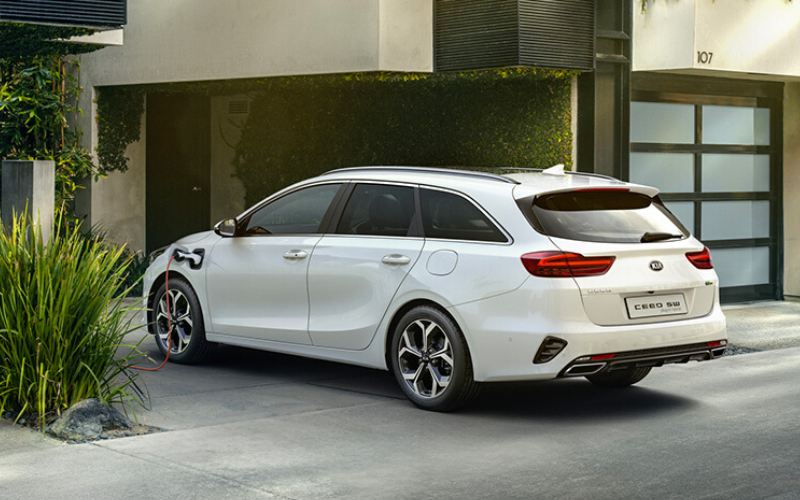 Both new Kia PHEVs will offer state-of-the-art technology too, to make excessive drivetime much more enjoyable and efficient.
Both the new Kia XCeed and Ceed Sportswagon offer a brand-new 10.25-inch touchscreen infotainment and navigation system, with Kia's UVO Connect telematics.
The system has its own dedicated internet connection, bringing owners live traffic updates, parking availability and speed camera locations – particularly helpful for getting to a destination stress-free!
The system also connects to smartphones, so you can access information about the vehicle, check its location and send pre-planned routes on the go, anywhere, anytime.
The app also allows the driver to check the remaining petrol range and electric range – so there are no inconvenient surprises when you start your day.
UVO Connect can also help locate nearby available charging points or add one en route to the navigation destination.
The new Kia XCeed and Ceed Sportswagon's are engineered for practicality too.
The new Kia PHEVs have been designed and engineered from day one to accommodate new hybrid powertrains.
This means, unlike many other plug-in hybrid vehicles, the battery pack doesn't take up lots of valuable boot space. As a result, the Ceed Sportswagon PHEV provides 437 litres of luggage space, and a massive 1,506 litres with the rear seats folded down.
In the Kia XCeed PHEV, the boot offers 291 litres, growing to 1,243 litres if desired. Both will be available with a Towing Pack for towing trailers as standard – so there should be plenty of cargo capacity to meet any business needs.
The new Kia PHEVs are well equipped for a relaxing drive.
Both the XCeed PHEV and Kia Sportswagon PHEV are equipped with Android Connectivity and Apple CarPlay. They also offer Bluetooth that can connect to two mobile devices at once, for hands-free phone calls and music streaming.
To keep things extra comfortable, each car is fitted with dual-zone automatic air conditioning and the XCeed is available with heated front seats and steering wheel.
To take the stress out of driving, there's also Cruise Control functionality with a Speed Limiter, a Reverse Camera and rear Parking Sensors.
Most business users tend to spend plenty of time in their car - they want it to be comfortable, easy to drive and keep them connected when they're on the move. That's why the all-new Kia PHEVs make excellent company car choices.
The outstanding and business worthy all-new Kia XCeed PHEV and Kia Ceed Sportswagon PHEV are available now.
If you'd like to shop the fantastic new Kia PHEV range, click the link below and locate the hybrid tab:
If you'd like learn more about Electric Vehicles and Hybrids, click the link below: