BMW Ends The Year With Multiple Award Wins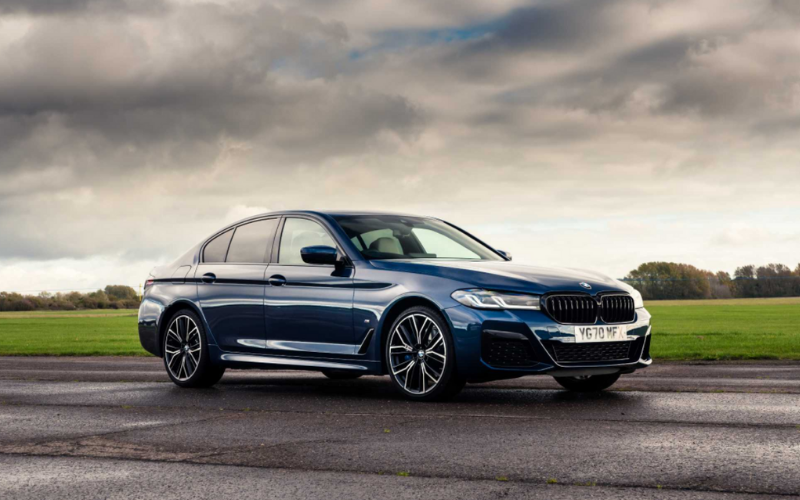 From Top Gear's accolades to awards from Carbuyer, BMW can finish 2020 celebrating a range of newly acquired titles.
Winning a range of industry awards across its hybrid and performance models, BMW has claimed success at the DrivingElectric Awards, Carbuyer Best Car Awards 2021 and the Top Gear Awards 2020.
Top Gear name BMW M3 as the car they're 'Most Looking Forward To Driving' in 2021.
The BMW M3 has become increasingly popular since it was revealed earlier in 2020. Now, Top Gear Magazine has named it the car they're most looking forward to driving in 2021.
Top Gear's editorial team chose the BMW M3 out of the dozens of new models arriving early next year, stating that they are 'really chomping at the bit' to get into the driver's seat.
Powered by a 510hp 3.0-litre six cylinder in-line engine with bespoke M TwinPower Turbo technology, the new BMW M3 is designed to stand out, and features a new frameless kidney grille, contoured bonnet and a selection of exclusive BMW M paint finishes.
In addition, a high-tech carbon-fibre-reinforced plastic (CFRP) roof, high gloss black runner boards beneath the doors, plus a choice of coloured brake callipers give the M3 a confident stance on the road.
A double win for BMW at the Carbuyer Best Car Awards 2021.
The editorial team at Carbuyer have awarded BMW two titles at their Best Car Awards 2021, deciding on the BMW 530e as 'Best Large Company Car' and the BMW X5 xDrive45e as the 'Best Large Plug-in Hybrid'.
Considering every new car on sale in the UK, the judges tested each model on a tight criteria including cost of ownership, performance and safety.
Speaking of the BMW 530e award, Richard Ingram, editor of Carbuyer commented: 'The BMW 5 Series is an incredible car and the 530e plug-in hybrid version makes a brilliant large company car.
'It's great to drive, incredibly comfortable, full of kit, and, crucially for our Best Large Company Car 2021 category, cheap to tax for business reasons.'
The new BMW X5 xDrive45e concludes 2020 with a Driving Electric crown.
At their third annual awards, DrivingElectric has recognised the best electric and hybrid cars on sale, naming the BMW X5 xDrive45e as the Best Premium Plug-in Hybrid.
The editorial team applauded the model's performance, range and efficiency while also commending the superior in-car technology on offer.
Richard Ingram, editor of DrivingElectric, commented : 'What sets the X5 apart from its rivals is that as well as offering a blend of comfort, ride quality, space and in-car technology, it's also very nearly as entertaining to drive as one of BMW's smaller saloons.
'It's quick, too. Yet as long as you don't use that performance in full too often, the X5 will be remarkably cheap to run – courtesy of a lengthy electric range of more than 50 miles.
'It really does set the benchmark all other premium SUVs must meet.'
The BMW X5 xDrive45e offers remarkable levels of performance and efficiency, with up to 54 miles of electric range.
It is the second generation X5 to feature electrification with the plug-in hybrid system combining an in-line 6-cylinder petrol engine and the latest BMW eDrive technology. The result is an impressive combined power output of 394 hp, accelerating from zero to 62 mph in just 5.6 seconds.
Congratulations all round, BMW – here's to next year's awards!
If you'd like to take a look at our latest deals on the new BMW line-up, click the llink below:
Equally, if you'd like to look at our excellent offers on used BMW vehicles, click the link below: