Discover The New Mercedes AMG-SL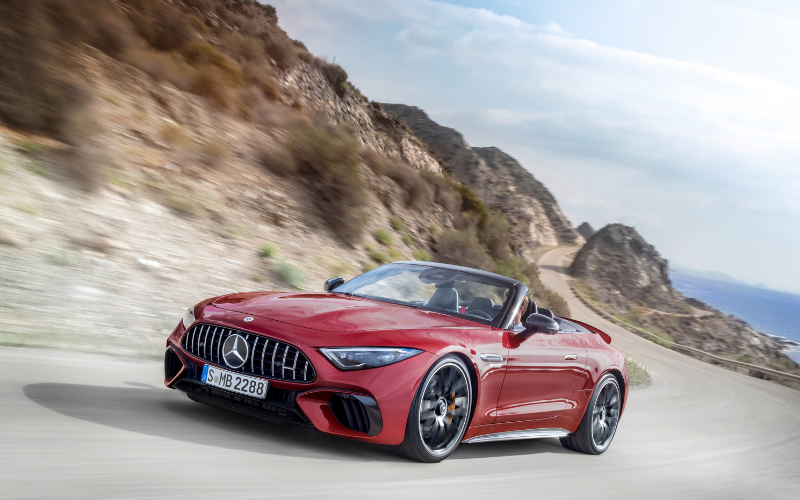 Mercedes-AMG has unveiled the new SL, which is set to replace the AMG GT Roadster. Get the lowdown on price, specs and release date below.
For almost 70 years, the Mercedes AMG-SL has been an icon, starting its life as a full-blooded racing car, before transitioning into an open-top luxury sports car. Mercedes have unveiled the new AMG-SL, the new edition of an icon, which returns to its roots featuring a classic soft top and sporty character.
Take a closer look at the all-new model and find out everything you need to know about the iconic car.
Finishes
The new SL is available in 12 paint finishes, including five metallic paint colours and six manufacturer colours, as well as three different soft top colours.
Engine
For the first time in history, the SL transfers the power to the road with all-wheel drive and the new roadster starts with two output levels of the AMG 4.0-litre V8 biturbo engine.
The entry level SL 55 reaches 0-60mph in just 3.9 seconds, with a top speed of 183mph, whereas the top of the range SL 63 reaches 0-60mph in 3.6 seconds with top speed's reaching 196mph.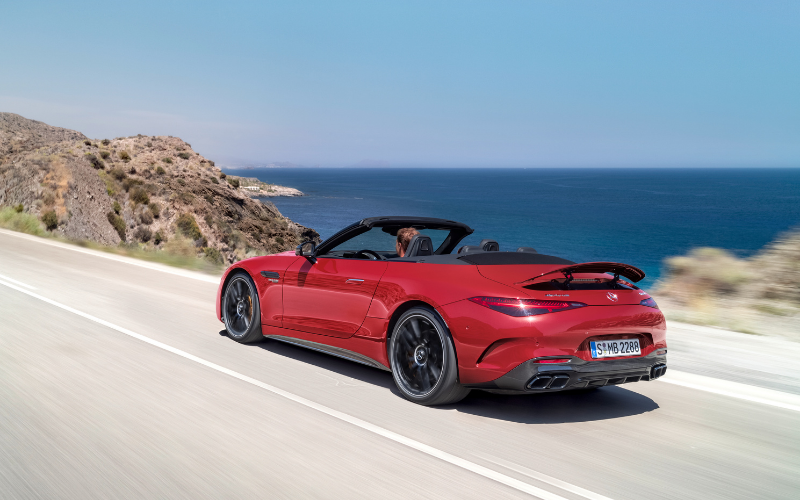 Exterior
The exterior design features a long, low and wide design commanding presence on the road and is bound to turn heads. Distinctive elements include slim digital light LED headlights and rear lamps.
With a space and weight saving Z-fold roof, the SL has a 21kg reduction in weight compared to previous models, resulting in improvements to driving dynamics and handling. 19-inch alloy wheels come as standard, but you can upgrade to larger 21-inch rims.
Interior
The interior of the new Mercedes-AMG SL takes elements of the first 300 SL roadster, transforming them into the modern era. One of the most noticeable features is the huge infotainment touch-screen display, which can pivot from 12 to 32 degrees to reduce glare. The display also features an intelligent voice display, "Hey Mercedes" and can understand up to 28 languages.
The completely new interior space concept with 2+2 seats offers more room than ever before, increasing the daily practicality and offering space for people up to 1.50 metres tall. Sculptural seat designs feature integrated headrests and built-in neck warmers, so you can enjoy the thrill of open-top driving all year round.
Price and release date
The all-new Mercedes-AMG SL is due to be released in March 2022, with prices starting from £100,000. Mercedes is also set to release a powerful performance hybrid drive in the future.
Shop our latest Mercedes-AMG offers: