Eagerly Anticipated Volkswagen ID. Buzz Now Available to Order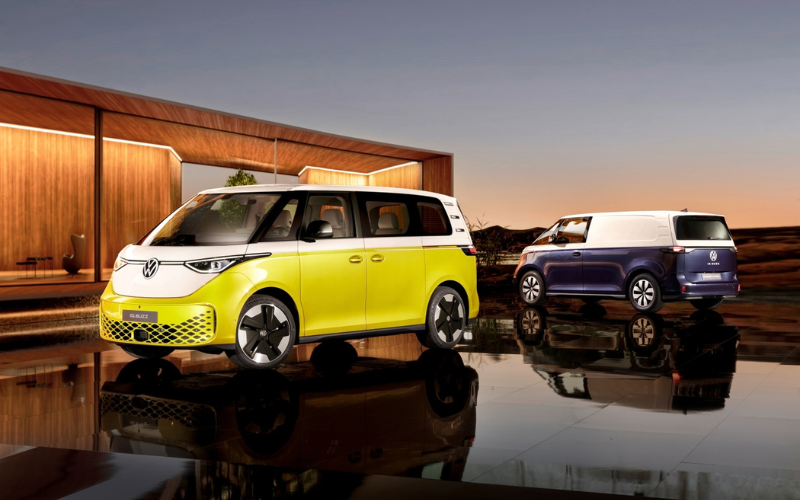 Order books have opened for Volkswagen's super cool new minivan, the ID. Buzz.
The fun and fully electric vehicle is ready to hit the open road. With a range of up to 258 miles, it's the perfect companion for your next adventure – no matter where you're heading.
Plus, with the capability to charge from 5 – 80% in approximately 30 minutes (using a 170 kW DC charger), if you stop to recharge, you won't be held back.
So, what can we expect from the new model? Read on to find out.
Design
The ID. Buzz has a retro style based on the iconic first-generation VW campervan. The rounded edges and prominent Volkswagen logo evoke a sense of nostalgia, whilst the slim LED matrix headlamps, and LED strips really bring the model back to the modern day.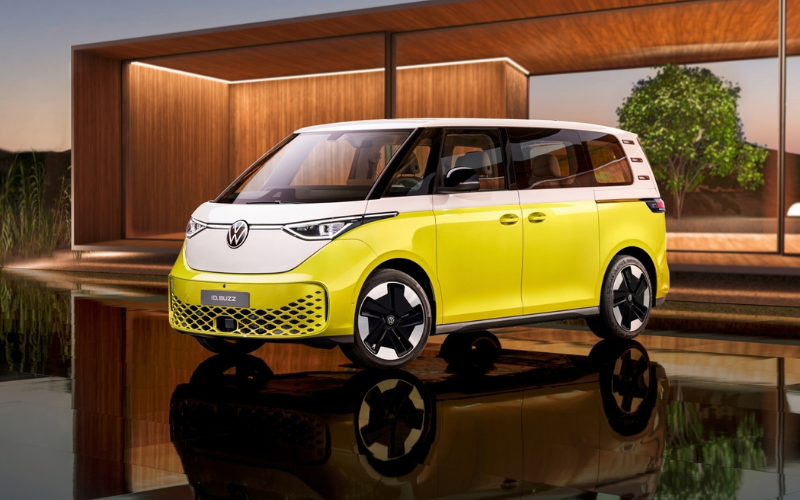 The option of a two-tone paint finish also adds to the vehicle's sense of style.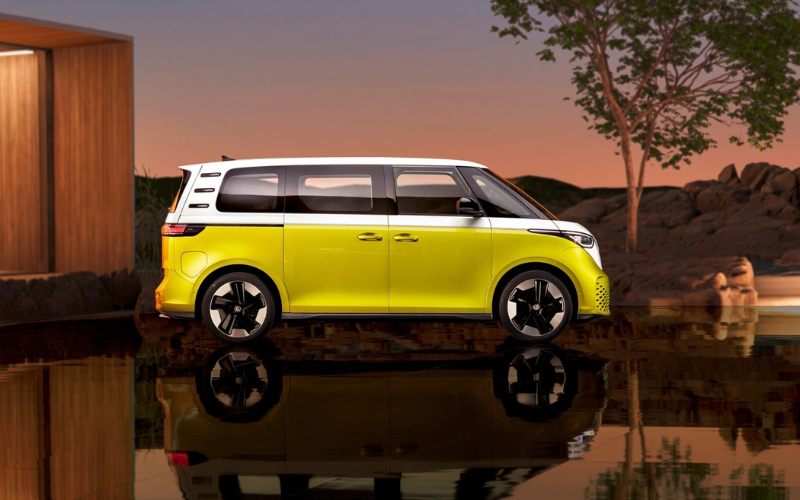 Trims and Features
A number of trims, colours and configurations are available, so you can really make the ID. Buzz your own.
The three trims available from launch are: Life, Style and 1st Edition.
The entry-level Life model starts at £57,115. It features LED headlights, a heated windscreen, a removable storage box, Discover Pro infotainment with a 10-inch touchscreen, and wireless charging.
The Style trim starts at £61,915 and adds ambient interior lighting and surround tailgate lighting.
The range-topping 1st Edition comes priced from £62,995. It features a full suite of safety, security and convenience elements, including, Discover Max infotainment with a 12-inch touchscreen and comfortable memory function seats.
The interior is packed full of recycled, synthetic materials to add to the model's sustainability credentials, alongside its efficient powertrain.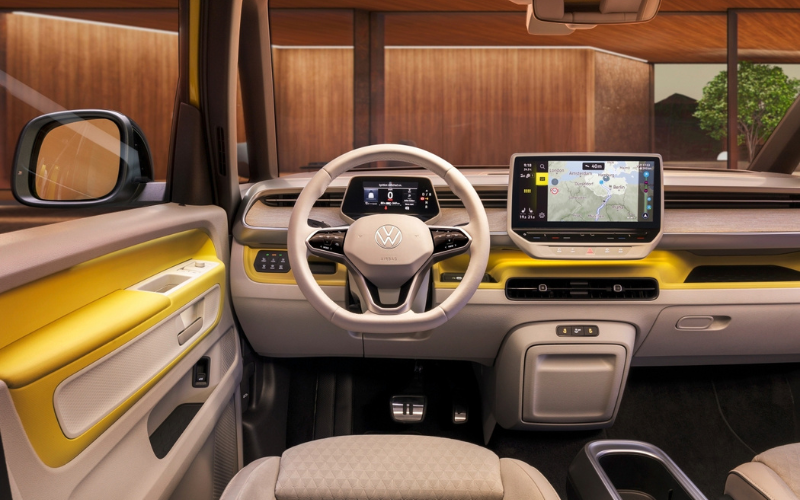 The Volkswagen ID. Buzz is set to be a true icon of the electric era.
Interested? Follow the links below for more.
Contact Your Local Volkswagen Dealer