How Do Electric MINI Cars Work?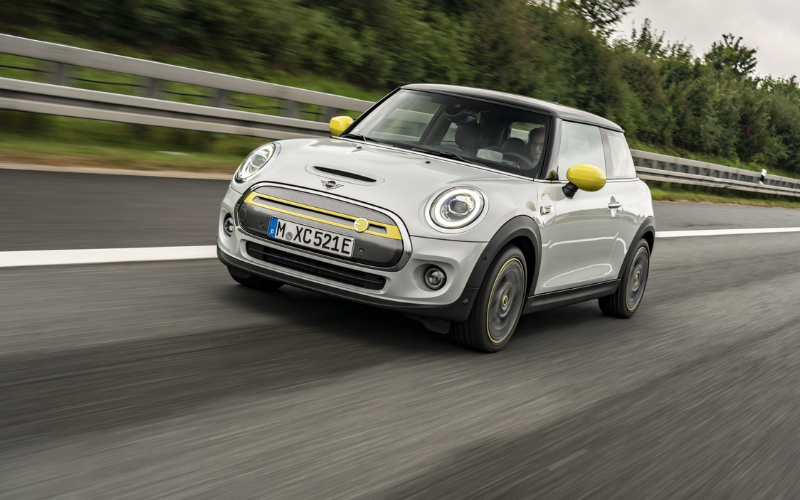 It looks just like a MINI. And drives just like a MINI. So what is it that makes MINI Electric so different?
As a fully electric car, MINI Electric gets 100% of its power from the battery, instead of a combustion engine. Get the lowdown on how it all works below.
How does MINI Electric work?
Electric motor
Electric cars are powered by energy from the battery. This energy is converted into power by an electric motor, which is used to drive the wheels. An electric motor generates more torque and eliminates the need for a traditional transmission - so the power goes straight to the wheels.
The MINI Electric motor provides 135kW of power, which is equivalent to a max power output of 184 horsepower. This means 200 lb-ft of torque to the front wheels delivering smooth acceleration from 0-62mph in just 7.3 seconds.
Chassis
If MINI Electric looks familiar from the outside, that's because it uses the same chassis as the MINI Cooper S. But look closer at the signature front grille and you'll notice an important difference. There's no air intake because the MINI Electric motor and batteries require very little cooling.
Regenerative braking
As well as slowing you down, the MINI Electric brakes can also help you extend the range. Thanks to regenerative braking, when you lift off the accelerator your speed (kinetic energy) is converted back into electricity to top up the battery. With two different braking modes available, you can adjust the level of regenerative braking to suit your driving style.
Batteries
MINI Electric's battery is one of its weightiest components, which is why MINI had to think carefully about where best to place it. To maintain MINI's famous go-kart handling they have arranged the battery in a T-shape on the vehicle floor between the front seats and below the rear seats. The result? A low centre of gravity with even weight distribution. Perfect.
Charging
Relax and charge up MINI Electric from the comfort of your home using a standard domestic socket or a wall-mounted charger. Away from home, charge by using fast charging units commonly found at motorway service stations and on main routes. MINI Electric is equipped with both of the charging cables you need for topping up at home or away.
The difference between full electric and hybrid
MINI Electric is a fully electric car, which means it doesn't require any fuel and produces zero tailpipe emissions. Hybrid cars, on the other hand, use an electric motor as well as a conventional engine.
Interested in learning more about owning an electric of hybrid MINI? Follow the links below.
Browse New MINI Electric Offers