Meet The All-New Volkswagen ID.4 GTX
Volkswagen has unveiled an incredible new range-topping ID.4, pioneering the brand's new era of performance-focused GTX electric cars.
As the first Volkswagen GTX-badged performance car, the all-new ID.4 GTX will be the electric equivalent of VW's petrol-powered GTI models.
Here's everything we know so far:
Design
The GTX version of the ID.4 looks incredibly similar to the highly anticipated ID.4 First Edition, however, there are some athletic, sporty tweaks that set it apart.
On obvious addition is the GTX badging to the rear of the car. Other enhancements see some restyled bumpers and new 20-inch alloy wheels.
The ID.4 X look altogether confident, bold and raring to go.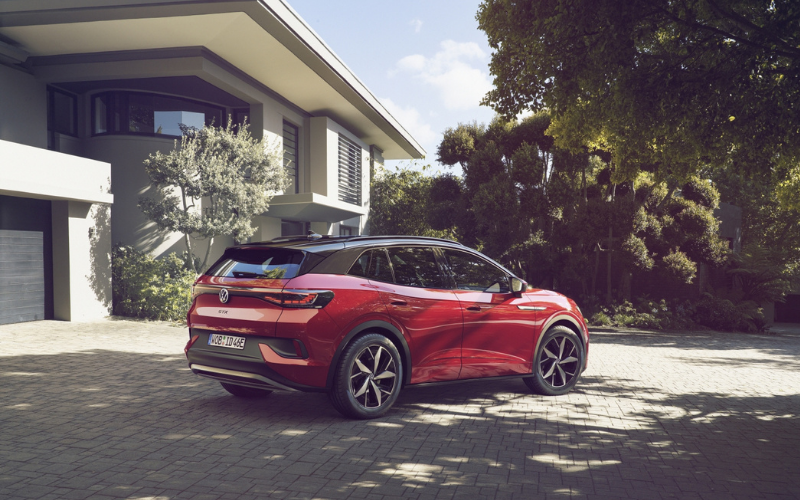 Performance and Range
The new Volkswagen ID.4 GTX uses a dual-motor setup, which means there's a motor on each axle to give the new EV all-wheel drive.
The combined output of both motors is 299hp, which enables the new ID.4 GTX to accelerate from 0-60mph in just 6.2 seconds, plus hit a max speed of 122mph.
The new ID.4 GTX's speed is very nearly as quick as the latest VW Golf GTI.
For those that might have a bit of range anxiety, the all-new Volkswagen ID.4 GTX uses a 77kWh battery to deliver an impressive 298 miles of range. Since the average daily commute is around 30 miles, that should put most people's minds at ease!
The new ID.4 GTX is also compatible with 125kW fast-charging, so you'll be able to boost the range up by 186 miles in approximately 30 minutes.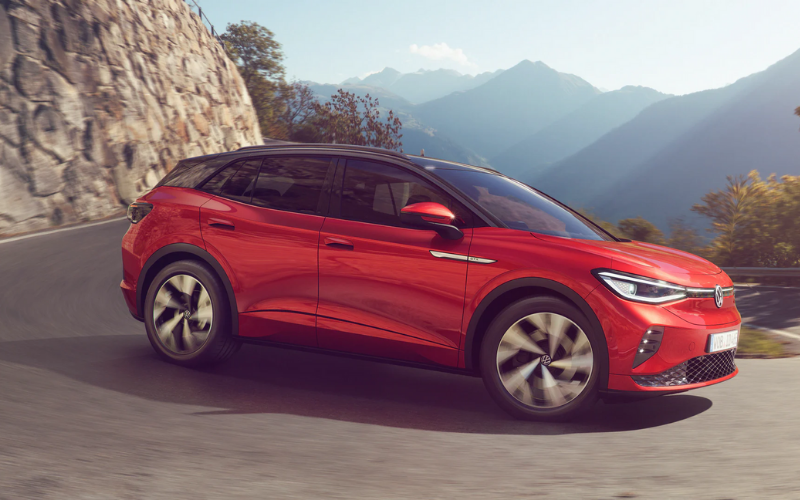 Interior
The ID.4 GTX is set to come with loads of enhanced equipment, setting it apart from other electric vehicles in its category.
In the centre of the dashboard, you'll immediately notice Volkswagen's state-of-the-art 12-inch infotainment touchscreen, along with a digital driver's display right in front of you.
The all-new ID.4 GTX also sports Volkswagen's ID Light tech as standard, which sees a huge LED stretching the width of the dash that will intuitively react to sat-nav directions and charging status.
Additionally inside, styling tweaks include red detailing and new sporty seats with GTX embossed headrests.
Optional equipment includes an adaptive suspension setup, which intelligently lets you choose whether you want the drive to feel firmer and sportier on twisty back roads, or softer and more comfortable when cruising on the motorway.
An augmented-reality head-up display is also available, making driving convenient and arguable more fun.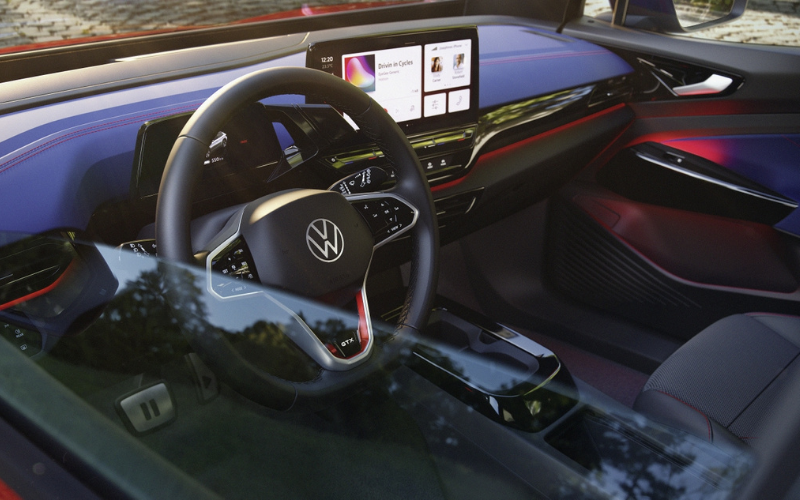 The all-new ID.4 GTX will go on sale late this year, with prices to be set from around £45,000.
In the meantime, if you'd like to take a look at our current offers for the highly anticipated ID.4 First Edition, click the link below:
Equally, if you'd like to find out more about electric vehicles, visit our Hybrid and Electric Hub by click the link below: