Volkswagen Reveals The 2021 ID.4's Interior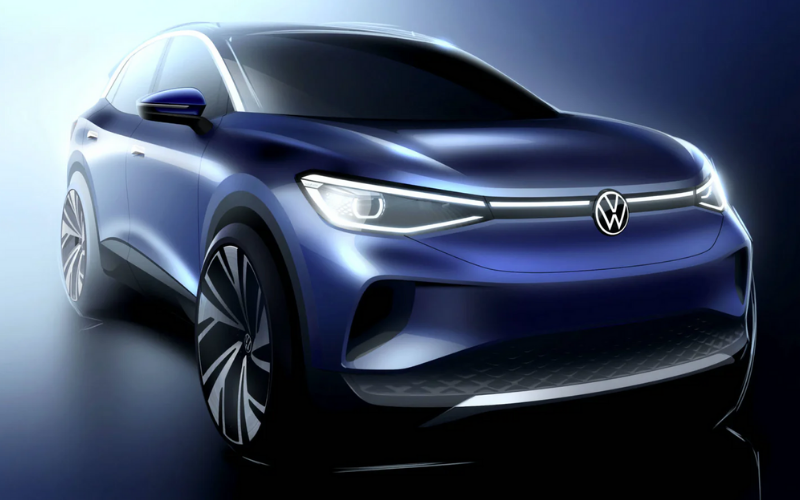 The next addition to the Volkswagen ID. Family, the ID.4, is the brand's first electric crossover SUV. From outstanding on-board technology to stylish interior comfort, it's definitely something to be excited about.
The all-new ID.4 model is expected to arrive road-ready in Europe early next year, fitting into the automotive industry's shift towards further electrification.
Formally known as the ID. Crozz, the 2021 ID.4 falls part of Volkswagen's plans to create an EV portfolio named the ID. Family – ID. stands for identity and iconic design, something we can now see they're not short on inside of the latest model.
Naturally, the ID.4's interior looks very similar to the ID.3's interior. Other than a slightly more spacious looking cabin (as a crossover SUV), it's hard to pick out much difference.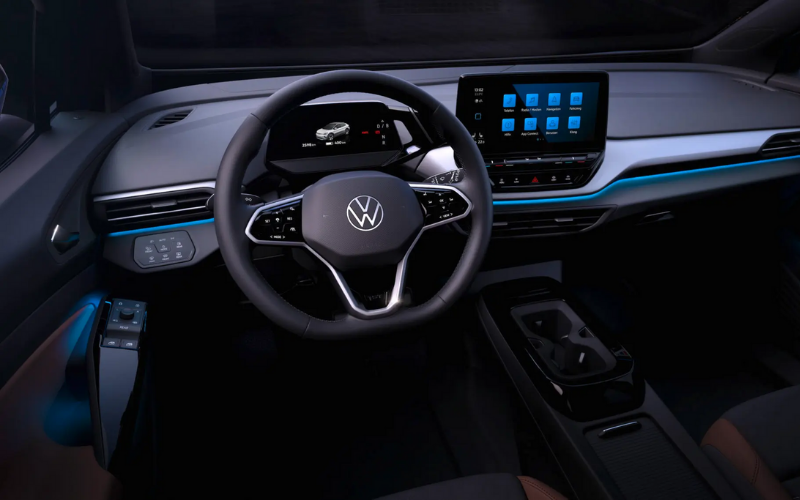 The new VW ID.4 will have an edge over any crossover SUV competitors; as an electric vehicle it comes with great space in both the front and back sections of the cabin.
Despite a large battery below the floor, Volkswagen assure you there's as much space as there should be: 'Driver and passengers access the vehicle through large door openings and benefit from a high seating position, while the rear seat bench offers as much space as a conventional SUV in the next higher category.'
In terms of infotainment, the all-new ID.4 is set to offer the biggest and best touchscreen display yet. It will be the same in function to the ID.3's state-of-the-art Apple Carplay and Andriod Auto compatible system, but it is slightly larger in size.
The seats come with a new stylish, contemporary and ultra-comfortable design, with a choice of materials and colours to pick from. For the First Edition, there will also be an exclusive pedal design, as there was for the First Edition ID.3.
The centre console will be incredibly practical and useful, in a low position to open up the cabin nicely at the front.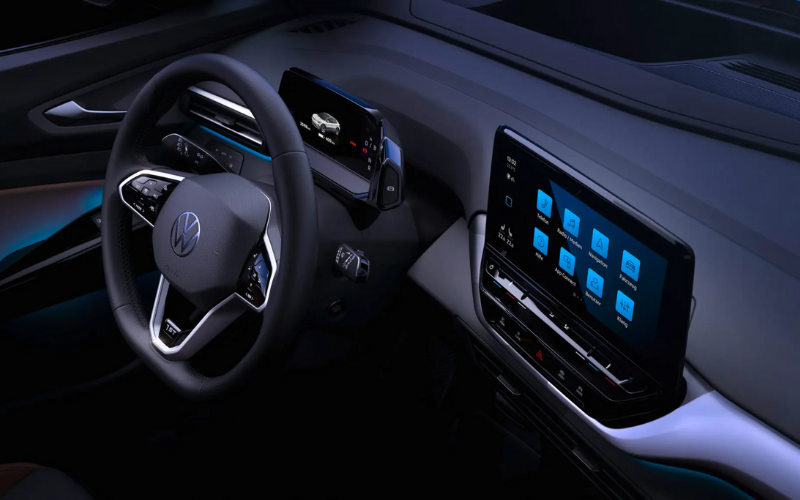 The all-new ID.4's blue interior lighting sets a calming ambience for both driver and passengers; we're sure this will be welcoming after a busy day's schedule.
Volkswagen have succinctly summarised their ID.4's newly revealed interior: 'Ample space, purist design, high-effect lighting and sustainable upholstery materials: the ID.4's interior is a modern feel-good lounge that opens up the new character of Volkswagen brand's first fully electric SUV to all the senses.'
The Volkswagen ID.4 electric crossover SUV is thought to cost from around £40,000 and will take you more than 300 miles between charges.
Here at Vertu Motors, we can't wait for the full VW ID. range to officially reach our Volkswagen showrooms.
We recently received the long-awaited all-new Volkswagen ID.3; come down and see it for yourself or enquire about one of our deals online today:
Why choose an Electric Car or Hybrid? Learn more about EVs here at Vertu Motors: