New Civic wins coveted Design Accolade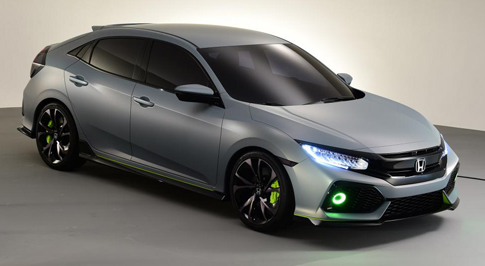 The new Civic, now in its tenth generation, has won its first award in the UK courtesy of the Auto Express Awards. The prize was for the incredibly desirable Design Award, which was voted for by the readers of the Auto Express website. The Civic was chosen for the top position against 14 competitors.
The Civic is produced at Honda's Swindon-based factory, and is planned to be exported to markets across the globe. The tenth iteration of the Civic is a step into fresh new territory for Honda; this time around focussing on creating a head turning design both externally and internally. The new Civic will be 30mm wider, 20mm lower, and 130mm longer than previous models, complete with larger tyres for a stronger road presence. The cabin has also been redesigned to be more dynamic. It seems these changes have succeeded in exciting the automotive industry.
The Head of Cars at Honda UK, Phil Webb, said:
"This time last year we were starting to refresh the range. Since then, we have significantly increased our market share, expanded our offering and started to win awards again. This Design Award for the next generation Civic is all the more significant because it is voted for by readers. It's a sign of things to come and we expect big things for this car."
We expect big things, too.