New Honda Black edition Civic revealed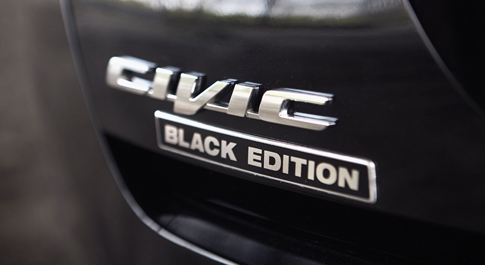 Honda has revealed a new 'Black' edition of its Civic hatchback model, which will feature more exclusive exterior styling.
The new edition comes with distinctive gloss black accents including the front grille, side skirts, roof spoiler, rear bumper and fuel lid cover. The car features special 'Black' badging.
Much like the standard Civic range, it will be available with two engine options ¬ the 1.6-litre i-DTEC diesel variant and the 1.8-litre i-VTEC petrol unit. It also offers a more economical alternative returning 78.5mpg.
Leon Brannan, Head of Cars at Honda (UK), said: "Once again we are doing all we can to bring down the cost of ownership for our customers with some very competitive offers on the ever-popular Civic.
"We are also very pleased to be introducing the special Black edition which delivers the versatility, refinement and efficiency Civic customers want but with even further standout appeal."
by: Danielle Bagnall